Pseudo-pharmaceuticals refer to products that claim to have pharmaceutical benefits or contain active ingredients, but lack scientific evidence or approval from regulatory bodies. To effectively sell and process payments for such products, businesses in this industry require specialized merchant account solutions.
Specialized merchant account providers aim to address the unique challenges faced by pseudo-pharmaceuticals merchants, including high-risk categorization, legal compliance, and fraud prevention. A professional merchant account provider for pseudo-pharmaceuticals or even nutraceuticals must thoroughly understand the industry's regulations and restrictions to ensure adherence to legal frameworks while mitigating financial risks.
Merchant account providers implement advanced fraud detection systems and secure payment gateways to protect both customers and merchants' sensitive information. Additionally, a reliable provider offers comprehensive support services for effective transaction management, through tools like chargeback protection and multi-currency processing capabilities. By offering tailored solutions specifically designed for pseudo-pharmaceuticals, these merchant account providers facilitate seamless payments while ensuring compliance with applicable laws and regulations.
Pseudo-Pharmaceuticals Prohibited Business Classification
Are you in the world of pseudo-pharmaceuticals and struggling to secure a merchant account to process debit/credit card transactions? You spent months pouring blood, sweat and tears into your business only to be informed that it falls under section B5 for "Prohibited Businesses", which reads: "Any product, service, or activity that is deceptive, unfair, predatory or prohibited by one or more Card Networks". After investing so much time and money into your startup, you have been denied a payment gateway to process debit/credit cards. Operating without this ability is simply not an option. So, now what?
It is true that vitamins, herbs, supplements, botanicals, etc. fall under the category "pseudo-pharmaceuticals", which is "prohibited by one or more Card Networks". For example, according to Stripe Inc., online pharmacies fall under regulated products and services (along with marijuana dispensaries, e-liquid, weapons and ammunitions, fireworks, and toxic, flammable and radioactive materials. Just like high-risk businesses, traditional processors will simply not touch you.
This situation is further exacerbated by the negative attention from the Federal Trade Commission (FTC) on these accounts, attracting scrutiny because of dishonest merchants. These merchants often falsely advertise 'free' trial offers that end up not being free. They charge customers for services they did not agree to upfront.
And what about trying to offer customers trial offer products? Since this involves billing of the full amount to the same account at a later date, finding a processor willing to set up an account that allows this is next to impossible.
When they find themselves in this situation, some merchants turn to their bank to create a merchant account. However, this can involve even more money in setup fees and monthly gateway fees. Likewise, an option like Paypal includes high-risk credit card processing fees. Being classified as a "prohibited business" by card networks can be discouraging, particularly after investing significant time, effort, and resources into your venture. We'll explore why this happens and where to find nutraceuticals and pseudo-pharmaceuticals merchant account solutions that accept businesses like yours.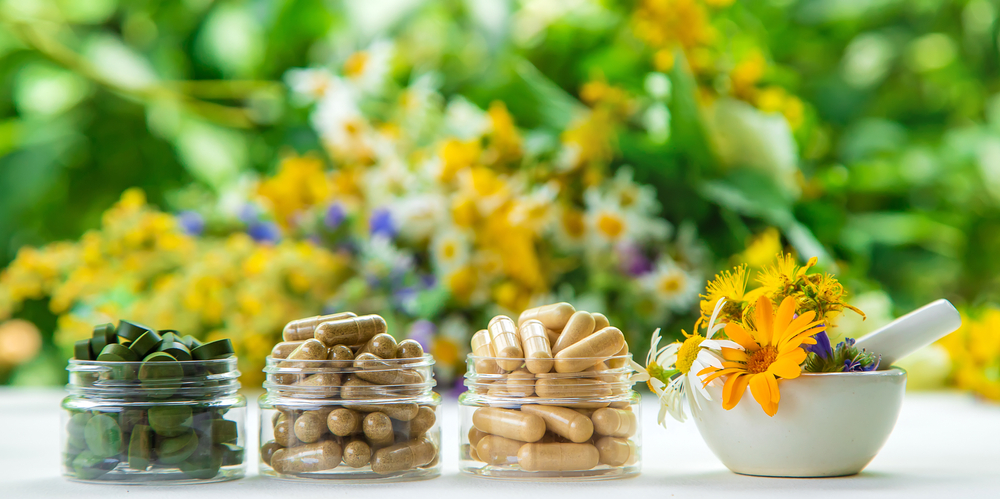 Herbal Supplement Merchant Account
Herbal supplements and pseudo pharmaceuticals have gained popularity in recent years as alternative forms of medicine. As it is becoming a profitable business, many entrepreneurs are turning to sell herbal supplements online. Selling products online implies being able to process payments properly.
A herbal supplement merchant account refers to a specialized payment processing solution specifically tailored for merchants in the herbal supplement industry. As herbal supplements gain popularity as alternative medicinal options, businesses selling these products face unique challenges when it comes to accepting payments.
Due to regulatory, legal, and risk-related concerns associated with the sale of dietary supplements, traditional payment processors are often hesitant to support these businesses. A herbal supplement merchant account provides a secure and reliable platform for businesses to process payments seamlessly while ensuring compliance with industry regulations.
With this type of account, merchants can accept credit card payments from customers, manage transactions efficiently, and mitigate risks associated with high chargeback rates commonly observed in the nutraceuticals industry. Additionally, a reputable herbal supplement merchant account provider offers fraud prevention tools and robust security measures to safeguard sensitive customer information, providing peace of mind to both businesses and consumers alike.
Pharmacy Merchant Account to Secure Payment Processing
Pharmacy merchant accounts are accounts that allow pharmacists to accept payments online. This eliminates the need for phone calls or other authorizations thus increasing productivity.
By authorizing payment through a pharmacy merchant account, you can also reduce credit card fraud. There are indeed a number of benefits to using a pharmacy merchant account.
One good reason to set up a merchant account is that it allows pharmacists to increase the merchant's customer base. Customers can now order medications and products from anywhere. This means that pharmacists don't have to rely on walk-in customers only.
To find the right merchant services provider for your pharmacy business, there are a few considerations you should take into account:
The key factor to look for is reliability. It would be catastrophic for your business if your credit card processing suddenly failed after launching a new product.
The second factor is trust. Due to the current concerns of the FTC and credit card companies, it is important to make sure your business and your merchant account provider are playing within the rules to avoid any legal problems.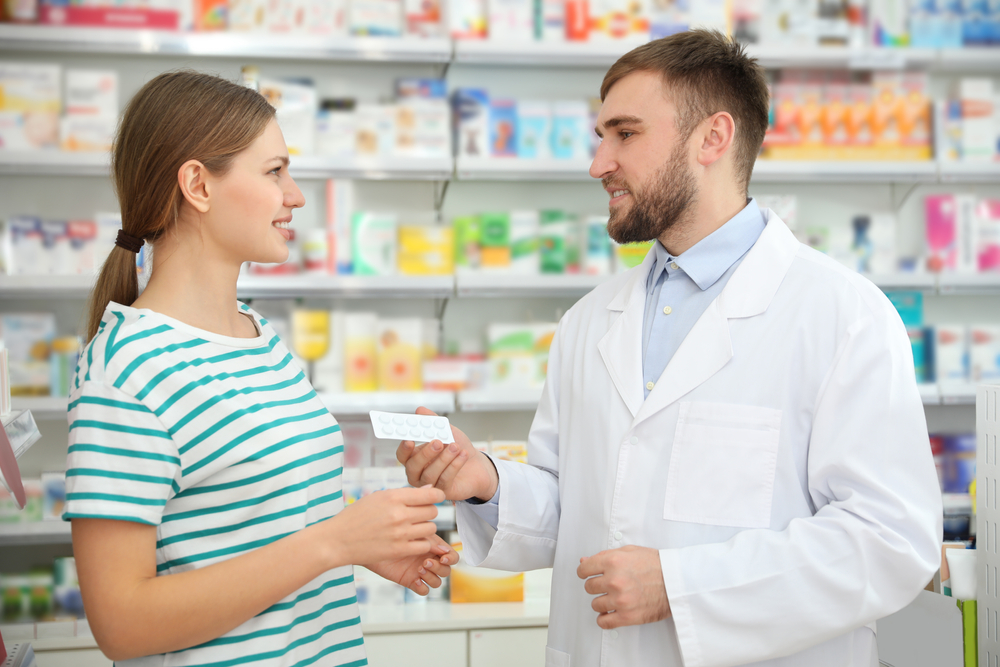 Payment Gateway For Pharmacy
Payment gateway for pharmacy is an essential component of the pharmacy system that enables online payment transactions with credit and debit cards. It is a secure, reliable and convenient way for customers to purchase medicines from the pharmacy.
A payment gateway for pharmacy business also helps the pharmacy to streamline its operations and improve customer service. The payment gateway is integrated with the pharmacy system and allows customers to easily make payments for their purchases.
It also provides the pharmacy with real-time updates on the status of their payments. It ensures that all payments are securely processed and that all transactions are accurately and swiftly recorded.
With a merchant payment gateway, the pharmacy can easily manage its transactions and ensure that its customers receive their medicines without any delays. The payment gateway also provides the pharmacy with the ability to accept multiple forms of payment including Visa, MasterCard, American Express, Discover, and PayPal. This helps to ensure that all customers have an easy and secure way to make payments.
Furthermore, the payment gateway for pharmacy also provides the pharmacy with the ability to track and analyze customer data to gain valuable insights into customer preferences and trends. This helps the pharmacy to better understand its customer base and tailor its services accordingly.
Online Pharmacy Merchant Account
Online pharmacy merchant accounts are becoming more popular every day. Here are some of the benefits customers experience when using an online pharmacy merchant account:
Fast and efficient checkout process: Forget waiting for hours in line at the pharmacy. With an online pharmacy merchant account, you can easily check out with just a few clicks.
Convenient and secure ordering: You can be sure that your information will be protected during the checkout process. Also, your medications will be shipped straight to your door using certified mail.
Wide variety of medications and products: You're not limited to just prescription drugs; you can also find over-the-counter medicines and supplements at online pharmacies.
No need to carry multiple prescriptions: If one medication doesn't work as advertised, you don't have to try another brand or switch to a different medication altogether. Simply return the undelivered medication and order a new package from your online pharmacy.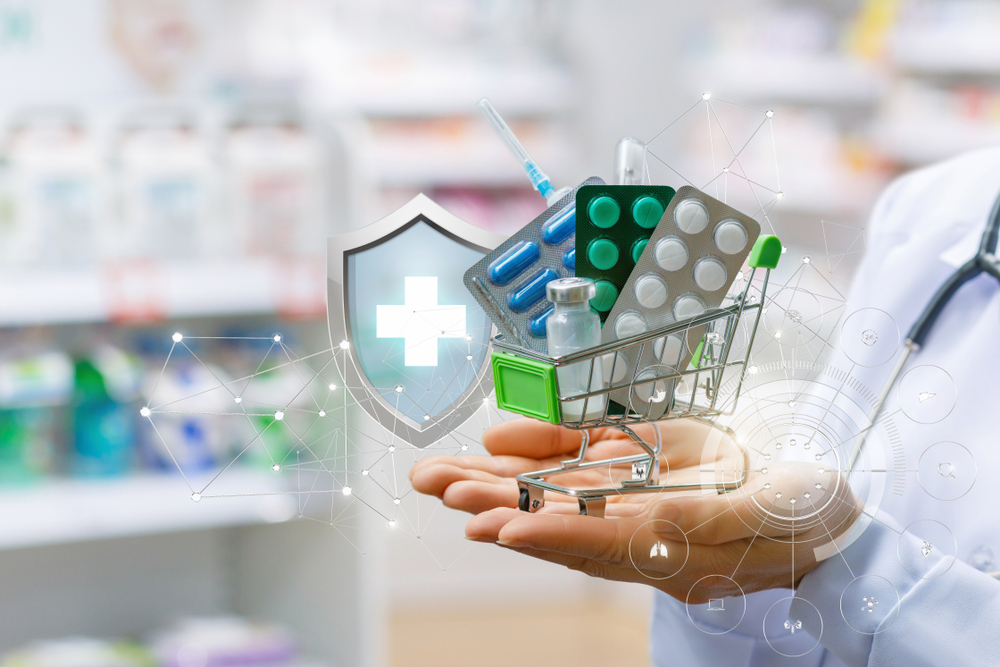 Pharmacy Payment Gateway with EMB
Setting up a pharmacy payment gateway with eMerchantbroker.com is easy! First, you'll need to sign up for an account. Once you have an account, you can log in and begin the process of setting up your payment gateway. You'll need to provide some basic information about yourself, your business, and your payment gateway preferences. Then, you can customize your gateway and fill in the necessary information to set up your account.
Once your account is set up, you can securely and quickly process payments for your pharmacy customers. You'll be able to accept payment in credit card, debit card, and even e-check form. You'll also be able to customize your payment page to fit the look and feel of your business. Plus, you'll be able to set up an automated billing system that will keep track of payments and ensure that you are always collecting your payments on time. eMerchantbroker.com provides a comprehensive set of features and tools to help you get started quickly and easily. With their help, you'll be able to start accepting payments in no time.
EMB: Pseudo Pharmaceuticals Payment Gateway Solution
If your pseudo pharmaceuticals business is struggling to secure the payment processing it needs, consider applying for a payment gateway solution with eMerchantBroker. As a high-risk specialist, EMB offers comprehensive and reliable merchant account solutions specifically tailored to meet the unique needs of pharmaceutical businesses.
With a deep understanding of the industry's complex regulations and challenges, EMB provides secure and efficient payment processing services that ensure seamless transactions for both online and in-store customers. Their advanced technology offers robust fraud protection measures, helping businesses minimize risk and maintain compliance with regulatory standards. Additionally, their flexible payment options cater to various business models, including subscription-based services and recurring billing.
With EMB, the application process can be completed in a matter of minutes and set up in as little as 48 hours. High volumes, recurring billing, trial offers and chargebacks are not a problem. By partnering with EMB for merchant account solutions, nutraceuticals and  pharmaceutical businesses can focus on providing quality products while enjoying peace of mind knowing their payment processing needs are in safe hands.
Still have questions?
If you can't find the answer you're looking for, please reach out and chat with our team.
Get in touch