Business Funding
We Make It Easy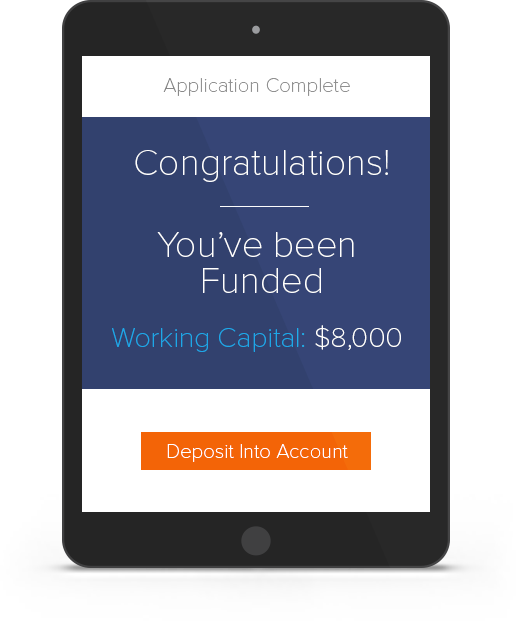 How can funding help you?
Flexibility is a keystone for any good business. Having the ability to react to changes, needs, and opportunities is vital to raising your bottom line and maximizing your potential. Tweaking the revenue cycle can only do so much on short notice. Access to liquid assets can be a game changer for any business. If you or your business is in need of fast working capital and needs a cash advance look no further than EMB and its extensive network of lenders and diverse programs. We can offer you programs regardless of bad credit, or your type of business, our services include:
No Merchant Account Required. Get funding based on the gross deposits in your checking account over a 4 month period.
This is our most popular program, and we know why. Get working capital, in as little as 5-7 days?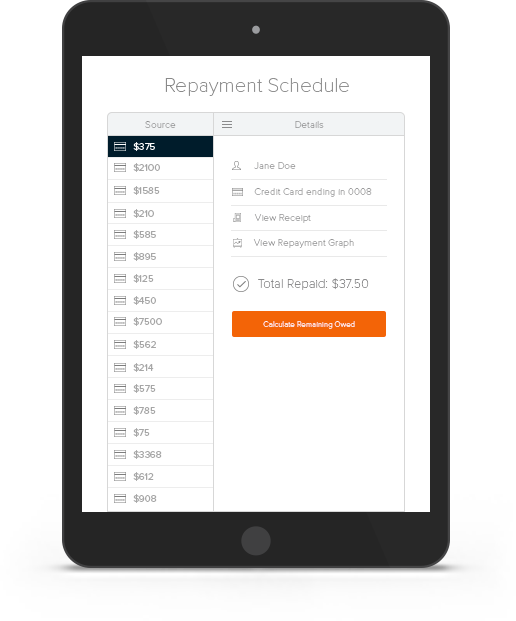 How do I repay?
Every program has its own repayment process but the two most common forms of repayment for our programs are as follows:
Percentage Hold Back – We hold a specified percentage of your daily credit card transactions as repayment for your merchant cash advance.
Fixed Daily Payments – With this approach we will make daily ACH withdrawals from your business' checking account at a fixed rate.
Call 1-800-621-4893 or fill out the form to get started now!
---
Funding Simplified
Liquid Assets

Get your hands on liquid assets when you need them to move your business forward

Fast Funding

We provide quick deposits and ensure our merchants have their cash in hand immediately

Balanced Scales

We can even fund merchants that have difficulty getting funding from other providers

Easy Requirements

Just tell us who you are and a bit about your business, and you can sign up for funding in minutes
---
What You need to get funded

Copy of your driver's license
Copy of a voided check or bank letter
Copy of your lease and landlord contact information
3 months worth of bank statements for your business
3 months of credit card processing statements.

Remember, whether you have bad credit or even a bankruptcy or unresolved tax lien, EMB can work with you to get the merchant cash advance you need to get your business on track again. No matter the credit situation, or the risk, if you meet these basic qualifications our expert team will work with you.

Fill out our application now to get started!
---
Couldn't be simpler

We've rebuilt our application process from the ground up to be simple and easy to use. It only takes a few minutes from beginning to end, and you'll be glad you took that time. Don't wait any longer.

Get Funded Now!
---
Cash on Demand

If you need to expand, hire new talent, or get more inventory to fulfill orders, Cash Advance and ACH Business Funding is the right choice for you. Stop saving, and start using your new funds to push your business forward.

Don't wait any longer!
---



How Easy is It?

As long as your business does at least $2500 per month in revenue through a merchant account, then we should be able approve you for a merchant cash advance. The process is simple and hassle-free and it begins right here at eMerchantBroker.com.




Cash Advance Program

Although the process can take longer, we can normally supply a merchant with working capitol in 5-7 business days. Our most popular program is our Merchant Cash Advance. This program looks at your business' total gross credit card processing revenue and advances you based on a 3-6 month average.




ACH Business Funding

Another popular form of funding is our ACH Business Funding Program. This program examines your monthly sales revenue based on the gross deposits in your checking account over a 4 month period. This is a popular business finance tool because there is no merchant account required.




I started my application on Monday, and had working capital by the end of the week!
Merchant Solutions Tailored to All Types of Businesses, Including