Smoke shops aren't something new in the United States. Since smoking is a popular social activity, the need for smoke shops has never lost its actuality. Today, the number of merchants involved in the electronic cigarette industry is growing.
Getting a smoke shop merchant account requires careful consideration of several key factors. Firstly, it is essential to choose a reputable payment processor with expertise in the high-risk industry. This ensures compliance with legal regulations and minimizes the risk of account termination.
Another factor to consider is carrying out a detailed investigation of the services offered by merchant providers. Indeed, thorough research should be conducted to find a provider that offers tailored solutions specific to smoke shops' unique needs, such as age verification systems and inventory management tools. Furthermore, simplifying the onboarding process involves streamlining documentation requirements and eliminating unnecessary paperwork. A user-friendly online application portal saves time for both merchants and processors while expediting the approval process.
Finally, excellent customer support plays an integral role in simplifying this journey, providing assistance promptly whenever issues arise or questions need answering. By considering these factors, smoke shop owners can navigate through acquiring a merchant account more efficiently while focusing on growing their business without unnecessary complexity or complications. If you're interested in a smoke shop merchant account, keep reading!
Smoke Shop Merchant Services
The smoke shop industry is associated with substantial licensing and regulation from the government and banking industry. This makes it more expensive and challenging for merchants to start an online business in this field. Even merchants who have existing retail merchant accounts find it difficult to sell online.
What is a merchant account? A merchant account is a type of bank account at an acquiring bank or independent provider through which a merchant can accept payment of card transactions. To accept payments, merchant accounts use a few different ways. The use of credit card terminals such as POS systems is a primary method. The use of payment gateways integrated into a merchant's website shopping cart is another method.
Merchant accounts for smoke shop merchants are essential for smooth and efficient payment processing in this industry. As a specialized form of e-commerce, smoke shops face unique challenges due to the regulatory nature of their products. A merchant account tailored specifically to these businesses enables seamless transactions and mitigates potential risks associated with high-risk industries.
These accounts provide features such as age verification, which allows verification before the purchase is finalized. Additionally, they offer real-time reporting and fraud prevention tools to safeguard against fraudulent activities. Furthermore, by accepting multiple payment options like credit cards and mobile payments, smoke shops can expand their customer base and enhance overall customer satisfaction.
Smoke Shop Merchant Processing
With reliable payment processing systems in place, smoke shop merchants are able to focus on their core business operations while providing a secure and convenient shopping experience for both new and returning customers.
As the smoke shop industry is considered high-risk due to legal and regulatory constraints surrounding tobacco sales, finding a reliable payment processor can be challenging. Fortunately, there are reputable smoke shop merchant processing companies like EMB that offer exceptional payment processing solutions to smoke shop merchants. Thanks to the true specialists in the field, running an online smoke shop is no longer associated with high rates, application fees, and hostile merchant account services.
Payment processors offer robust security measures to mitigate fraud risks and ensure compliance with age verification requirements. They also provide tailored solutions to suit smoke shop businesses by offering fast transaction processing, unique pricing structures, and integration with point-of-sale systems. By availing themselves of these dedicated services, smoke shop merchants can streamline their payment operations while adhering to industry regulations and enhancing customer trust.
All you need is to find an expert smoke shop merchant services provider that can help you with cost-effective and hassle-free solutions. EMB is one of the few payment processors that approve smoke shop businesses.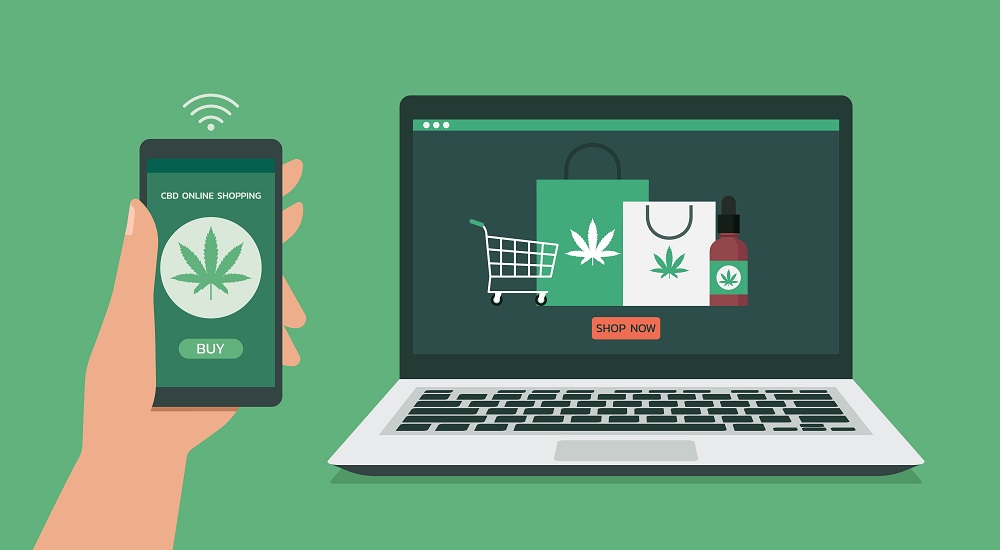 Opening a Head Shop Merchant Account
Do you have a head shop? Are you looking for ways to increase your revenue? If so, you may want to consider opening a merchant account with a head shop merchant account provider. 
There are a few reasons why opening a head shop merchant account may be beneficial for your business. First, these accounts offer low-cost solutions for online marketing and ecommerce. Second, many head shop merchants use these accounts to process credit and debit card payments. Finally, as mentioned earlier, head shop merchants find that these accounts provide additional security features that can help protect their business from potential threats.
If you are interested in opening a head shop merchant account, be sure to speak with a provider like eMerchantbroker.com about the various benefits that these accounts offer.
Smoke Shop POS and Merchant Account From EMB
eMerchantBroker.com works with merchants trying to expand their business. EMB makes applying for a smoke shop merchant account quick, simple, and affordable. Voted the #1 high risk processor in the United States, EMB talks to each business to get to know its wants and needs. Then, EMB provides merchant account services tailored to these specific business needs.
eMerchantBroker.com offers credit card processing advantages that you can't find with other banks and payment processing companies. Merchants working with EMB set up directly with their acquiring bank, without the need for a middleman or another organization. As a result, businesses are approved for merchant accounts with higher volume limits while having fewer restrictions placed on their accounts.
With eMerchantBroker.com, you can establish credit card payment processing as you set up your online smoke shop. EMB is well aware of all the hardships, including higher risks, associated with your type of business and does its best to make everything easy for you. EMB offers:
Merchant processing services
Mobile payments
Online invoicing
Payment gateway
Point of sale (POS)
Software integrations
eMerchantBroker.com is experienced with restrictions sanctioned to online smoke shops, so you can be sure to start running your online smoke shop easily and quickly. As you know, it's common for high risk businesses to have higher rates of chargebacks and disputes. With EMB, you can get the best chargeback prevention and protection services. eMerchantBroker.com will continue supporting your high risk merchant account as long as your chargeback rates are 3%.
Still have questions?
If you can't find the answer you're looking for, please reach out and chat with our team.
Get in touch