EMB's Shopify Square Integration allows merchants to seamlessly accept payments from customers using the popular Square payment processing solution as well as Shopify the famous eCommerce platform. eMerchantbroker has partnered up with both Shopify and Square to offer its customers high end services.
Indeed, these partnerships offer several benefits for online businesses, including ease of use and added security. With these integrations, merchants can sync their products and inventory across both platforms, ensuring consistency and streamlined operations.
Moreover, the integrations enable businesses to provide a seamless checkout experience for customers by accepting multiple payment options and currencies. Additionally, the partnership enhances security measures with features like chargeback protection and fraud prevention tools, safeguarding merchants from potential losses.
The option to integrate Square with Shopify through EMB empowers entrepreneurs to enhance their online selling capabilities while providing a secure and convenient shopping experience for their customers. Overall, this collaboration offers an invaluable solution for businesses looking to optimize their ecommerce operations while maintaining high standards of security.
Shopify Square: Are They Equivalent?
Shopify and Square are both popular e-commerce platforms that provide solutions for businesses looking to establish an online presence. Although they serve similar purposes, they differ in certain aspects, making them not entirely equivalent.
Shopify offers a comprehensive suite of features tailored towards building and managing an online store with ease. It provides advanced customization options, a vast array of themes and templates, extensive payment gateways integration, inventory management tools, and marketing capabilities.
On the other hand, Square primarily focuses on processing payments efficiently as its core functionality, offering hardware products like POS systems along with robust transactional features for small and medium-sized businesses. It seamlessly integrates with multiple third-party applications and provides real-time data analysis.
The disadvantage of Shopify lies in its pricing structure where additional costs can accumulate rapidly when additional functionalities are added. In contrast, one of Square's drawbacks is the limited functionality beyond payment processing compared to Shopify. Thus, it's crucial for businesses to assess their specific needs before determining which platform best aligns with their requirements.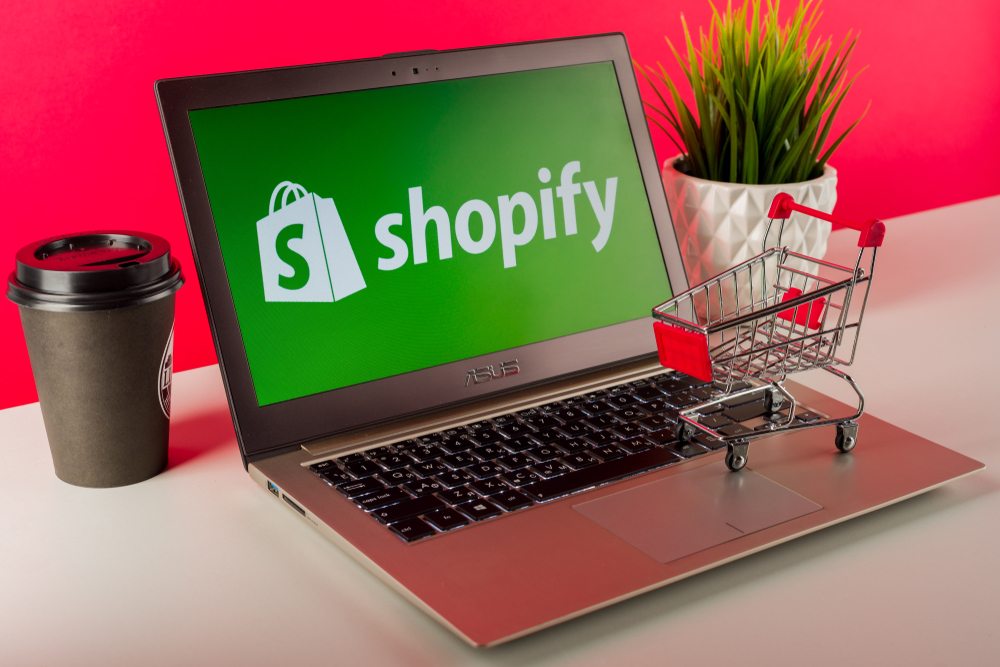 Best Merchant Account Shopify Integration
EMB offers the best merchant account Shopify integration, providing a seamless and efficient payment processing solution for online businesses. With its extensive experience in the industry, eMerchantbroker.com understands the unique needs of Shopify users and has tailored their services to cater to these requirements.
The EMB-Shopify integration is designed to allow merchants to easily accept credit card payments directly on their Shopify stores, eliminating any unnecessary redirects or other third-party platforms that could impact the user experience.
Additionally, eMerchantbroker.com offers advanced fraud protection measures to mitigate any risks associated with online transactions. Alongside secure payment gateways and competitive rates, their merchant accounts provide comprehensive reporting tools, allowing users to gain valuable insights into their sales performance.
The exceptional customer support further adds value to this integration, ensuring that merchants receive prompt assistance whenever needed. Overall, eMerchantbroker.com's commitment to seamless integration and reliable service makes it the go-to choice for Shopify users seeking an optimal payment processing solution.
Does Square Work With Shopify?
In order for Square to work with Shopify, you need to use a third-party merchant service provider like eMerchantbroker.com. To begin accepting payments using the EMB Gateway, you will need to connect your Square account with the EMB Gateway.
The steps to connect your Square Account with your EMB Account are the following:
Sign in to your EMB Gateway.
Under Square Connect, click on "Connect Square App".
Click "Authorize This Application".
You will be directed to a page that reads "Permission", which displays a list of features you're giving permission to, simply click "Allow".
The next page will read, "Application Successfully Authorized", simply click on the button that says, "Continue to complete the process".
Under "Square Settings" add your information under "Location" and then click "Save".
And that's it! You've connected your Square account with the EMB Gateway.
However, this is only the first phase. Since the ultimate objective is to be able to use Square and Shopify, you now need to select EMB as your payment gateway on Shopify.
In order to select eMerchantbroker as your payment provider in Shopify you must follow these steps:
Log in to your Shopify account and click on the "Settings" gear on the bottom left-hand corner of your dashboard.
Under Settings, choose the "Payment Providers" option.
Scroll down towards the bottom, right-hand side, under "Third-party providers", click on "Choose third-party provider".
In the search bar at the top, type in "EMB", the eMerchantBroker.com (EMB) will auto-fill. Select it.
Under account information, fill in your gateway credentials and password. Scroll down and click "Reactivate eMerchantBroker (EMB)".
At the top of the same page, click on "Payment Providers", you can then scroll down and see that "EMB" is now one of your payment gateway providers.
It's as easy as that! Now you can start taking payments using both Square and Shopify.
High Risk Payment Processors Shopify: Best Option
As a merchant, you may be wondering why you would need a high risk payment processor for your Shopify store. The answer is simple: Shopify classifies as high risk a lot of businesses that are not normally considered high-risk. This has negative impacts on the functionalities available for these merchants. Indeed, merchants that are classified as high-risk put themselves at a higher threat for chargebacks, fraud, and other potential issues.
High risk payment processors specialize in providing secure and reliable payment processing services for such merchants. They are able to offer better services and more secure payment processing solutions compared to regular payment processors.
By using a high risk payment processor, like eMerchantbroker.com, you can rest assured that your Shopify store is well-protected from any potential risks. This will help you keep your customers happy and protect your business from financial loss.
As mentioned above, high risk payment processors like EMB can also provide you with additional features such as fraud protection, payment processing in multiple currencies, and more. It can also help you reduce costs and provide access to more payment methods, allowing you to offer better customer service and provide more payment options. All of these benefits can help your business grow and succeed.
One industry that is definitely considered high risk is the CBD-Oil industry. In the next section we explore the advantages of having an EMB Merchant Account that integrates with Shopify if you work in this business sector.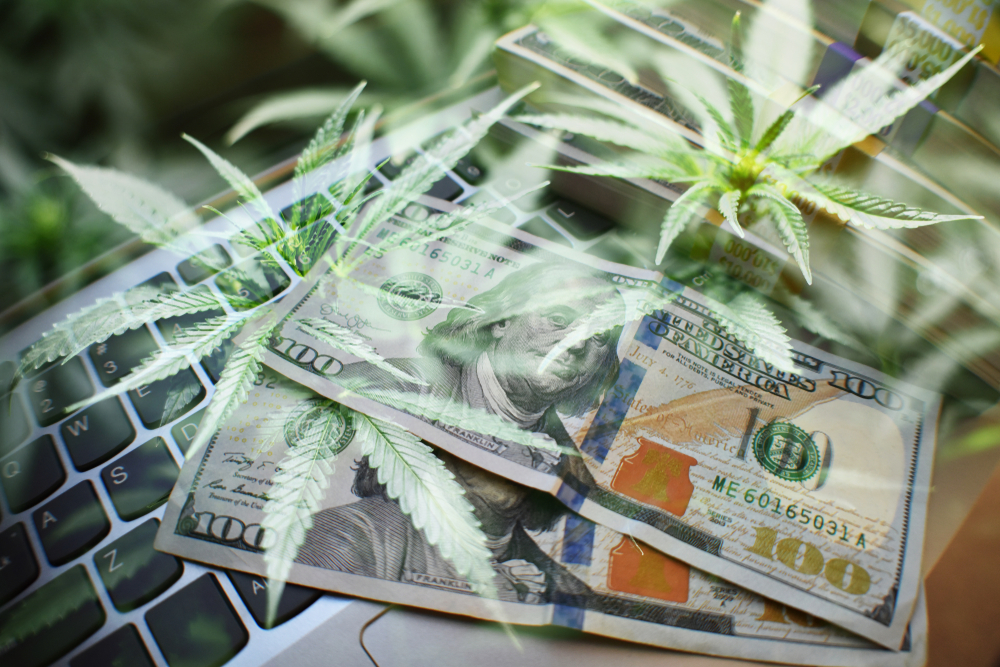 CBD Payment Processor Shopify
Despite the explosive growth of the CBD (Cannabidiol) market, CBD merchants have historically faced rejection by merchant account providers, payment processors, and payment gateways alike.
For instance, Shopify, being one of the leading and most popular eCommerce platforms, does not currently accept payment for CBD products. Specifically, Shopify Payments cannot be used to process payments for any and all CBD products.
Shopify has addressed the needs of its CBD merchants and has partnered up with a few integrated third-party payment gateways that do support the sale of hemp and/or hemp-derived CBD products.One of them is the eMerchantBroker Payment Gateway.
EMB specializes in high-risk merchant accounts such as CBD businesses. The exact CBD businesses that EMB prides itself in serving include: supplements and vitamins, weight loss programs, timeshare, online gaming, and so much more. EMB strives to create payment processing solutions that will benefit both the merchant and their customers.
The many benefits of integrating EMB into your Shopify include: adding and managing additional payment processors and payment methods in one place and you can route transactions to different payment processors or payment methods. Best of all, its advanced features like multi-currency conversion and 3D secure fraud protection offer peace of mind.
What Do I Need To Get an EMB Shopify Payment Gateway?
Gone are the days where CBD merchants had little to no options when it came to selling their CBD products online. Now, with new partnerships and integrations, such as the EMB Square integration with Shopify, new opportunities are opening up for this once, shunned market.
To obtain an EMB Shopify payment gateway, several key requirements must be fulfilled. Firstly, you need a registered business entity, as this type of payment gateway is available to merchants with an established legal presence.
Secondly, a merchant account is essential; it allows you to process and accept payments through credit or debit cards. This requires working with a high-risk payment processor like EMB that specializes in offering Shopify-compatible services.
Additionally, ensuring that your website meets the platform's guidelines and terms of service is crucial. This includes having a professionally designed online store with user-friendly navigation and optimized product listings. In terms of documentation, expect to provide your business's tax identification number, bank statements, proof of address, and any previous processing history if applicable.
Ultimately, by satisfying these prerequisites and partnering with reputable services such as EMB for secure payment processing integration, merchants can unlock the potential for seamless transactions on their Shopify stores effectively enhancing customer experience and boosting sales.If you still don't have a merchant account, go ahead and open one up with EMB by filling out a simple online application. Although you will need to submit some necessary documents (i.e., ID or passport, proof of domain ownership, business utility bill, etc.), many merchants are approved between 24 and 48 hours!
Still have questions?
If you can't find the answer you're looking for, please reach out and chat with our team.
Get in touch