In an age where digital transactions dominate, a strategic approach to merchant accounts is crucial for businesses operating in the sphere of direct marketing and subscription services. We will explore in this article how merchant accounts for direct marketing continuity subscriptions companies can significantly contribute to business growth, profitability, and customer retention.
According to Dun & Bradstreet, the global direct marketing services market is predicted to reach close to $6.7 billion by the year 2027. The US direct marketing services industry is made up of 2,500 companies. They all have a combined revenue of around $9.5 billion. The direct marketing industry forms part of the larger marketing and advertising sector.
This blog will explore how high-risk marketers can combat the industry's common issues of fraud and chargebacks, and how services from a reputable high-risk merchant account provider, like EMB, can offer transparent and secure solutions to these hurdles. Join us as we delve deeper into the world of direct marketing merchant accounts.
What is Direct Marketing Continuity Subscription?
To understand what direct marketing continuity subscription is, we must fully grasp what direct marketing is. Direct marketing is a type of marketing that depends on direct communication with individual consumers by means of email, mail, texting campaigns, social media and other delivery systems.
Where there is a lack of "traditional direct marketing infrastructure", global marketers rely on e-mail marketing to reach customers. It is referred to as direct marketing because there is no middleman (i.e., advertising media).
Direct marketing is usually considered to be successful because its emphasis is placed on "measuring the positive effect."
The only downside to this form of marketing is that it usually gets a negative response from receiving what is typically referred to as "junk mail" or "email spam". In other words, receiving unsolicited electronic or paper mail.
Now let's turn to understanding what direct marketing continuity subscription is. Direct marketing subscription is a type of marketing strategy that involves setting up an ongoing relationship with customers by offering them a product or service on an ongoing basis, usually with an agreement to bill or collect payment on a regular basis.
It is a useful tool for businesses to maintain a steady stream of income, as customers are usually more likely to purchase from the same company if they are already familiar with the product or service. This type of marketing also helps to build customer loyalty, as customers are more likely to remain loyal to a company that they have an ongoing relationship with.
Direct marketing continuity subscription can be particularly useful for subscription-based products and services, such as magazines or streaming services, as it creates a steady source of income for the business. Additionally, direct marketing continuity subscription can help businesses to track customer behaviors, allowing them to better understand customer needs and preferences and tailor their services accordingly.
Main Problem Faced by Direct Marketing Continuity Subscription Merchants: Chargebacks
One of the main problems faced by direct marketing continuity subscription merchants is the issue of chargebacks.
Chargebacks occur when customers dispute a charge made to their credit card, resulting in the reversal of funds and additional fees for the merchant. This can be a significant challenge for continuity subscription merchants who rely on recurring revenue from their customers.
The primary cause of chargebacks in this industry is often attributed to customers forgetting about or not recognizing recurring charges on their statement, leading them to initiate a chargeback claim instead of contacting the merchant directly. Additionally, some unscrupulous customers may intentionally make false claims in order to obtain free products or services. To mitigate this problem, direct marketing continuity subscription merchants should prioritize clear communication with their customers about recurring charges and provide easily accessible customer support channels to address any issues or concerns promptly.
Implementing effective fraud detection systems and maintaining accurate billing records can also help minimize chargeback incidents and protect the merchant's revenue stream.
The direct marketing industry has fallen into the unfortunate hands of fraudsters, leading to widespread chargebacks. Adding insult to injury, direct marketing merchants have long struggled to find direct response marketing payment solutions that are not only affordable but reliable.
The reason that direct response merchants struggle to find reliable merchant account providers is that their higher incidences of chargebacks have secured their place as high-risk merchants. As high-risk merchants, they will need the service of a reputable high-risk merchant account provider.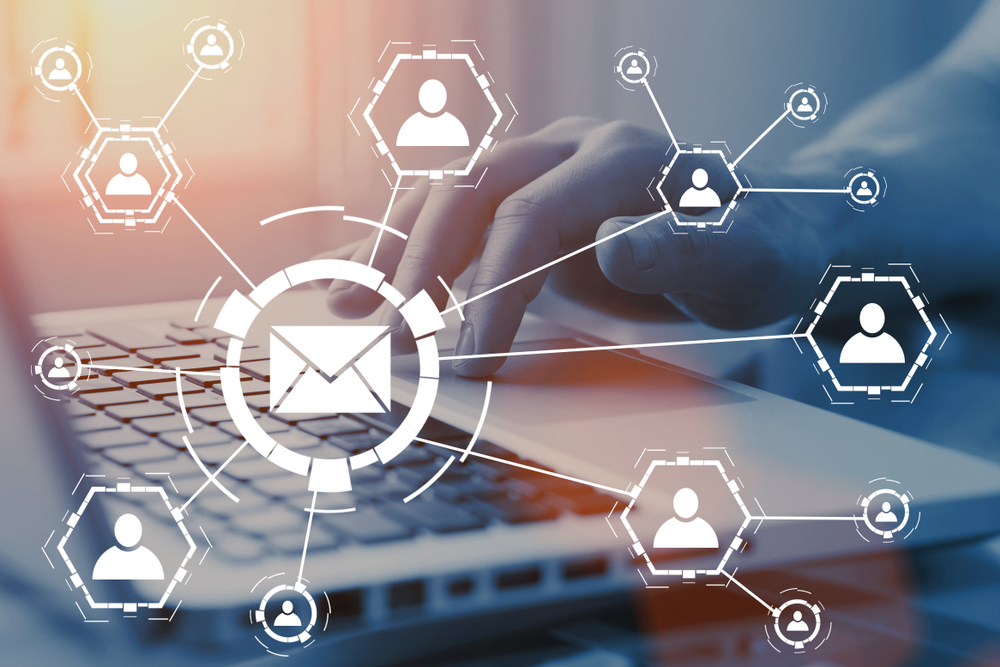 Direct Marketing-Continuity Subscription Merchants Account
EMB has been working with merchants in high-risk verticals for many years. If you are looking for a trustworthy and reliable direct response marketing merchant account, look no further than EMB. EMB offers a highly-experienced team ready to provide you with custom solutions for the direct marketing industry that suit your individual business needs.
EMB offers direct marketing credit card processing where you can accept securely through mail, over the phone, or through a payment gateway. All of EMB's processing solutions are protected by PCI DSS compliant services.
You also have the option of accepting checks in a variety of ways, including electronically through the use of the automated clearing house (ACH).This is an ideal method to accept payment as a direct response business because payments can be taken securely and access to funds are quicker.
EMB is a full-service provider, which means that, with the best pricing and customer service, they offer additional solutions such as chargeback prevention, merchant accounts, iChecks, and business funding.
Direct Marketing – Continuity Subscription: Lack of Transparency
There have been many poor players in the direct response marketing field. Specifically, the industry has had a tendency of displaying fraudulent company information. They are also guilty of using "underhanded business practices with customers." This has further pushed the industry into the high-risk category.
Mastercard has specifically cracked down on "non-compliant" merchant accounts. Chances are higher to secure a merchant account if you as a merchant aim to meet the following criteria:
Terms of billing should be clearly displayed on the website
All trial periods must be a minimum of 10 days
Verbiage must clearly express enrollment into the membership
Merchants must provide numerous "outlets for cancellation" including e-mail, phone, chat, and mail
Direct Marketing – Continuity/Subscription Merchants: Growing Revenue
Merchants are aware that direct marketing is a highly effective form of advertising that allows companies to target specific audiences with personalized messages. And one growing form among direct marketing strategies is definitely continuity/subscription, which offer consumers the ability to receive products and services on a regular basis. As this model has become increasingly popular with customers due to its convenience and cost savings, merchants that offer continuity/subscription models are benefited with a reliable stream of revenue which in turn helps to reduce customer acquisition costs.
At the same time, this model increases customer loyalty and brand recognition. Continuity/subscription merchants also use direct marketing to increase customer engagement and drive repeat purchases. For example, they can send personalized emails with exclusive offers and discounts, as well as targeted newsletters and product recommendations. Merchants can also use direct marketing to drive upsells and cross-sells, which can further increase their revenues.
In today's competitive marketplace, merchants are constantly seeking innovative ways to generate consistent and growing revenue streams. By offering products or services on a recurring payment basis, merchants not only provide convenience to their customers but also create a predictable revenue stream for their businesses.
Moreover, continuity marketing nurtures long-term relationships with customers by delivering personalized experiences and tailored offerings, further cementing loyalty and driving up customer lifetime value.
Subscription Merchant Account: Key Takeaways
Throughout this article we have seen that one highly effective strategy that has gained significant traction is direct marketing through continuity or subscription models. Through these models, merchants can engage with their customers on a regular basis, ensuring both repeat purchases and brand loyalty.
By using direct marketing to promote their continuity/subscription models, merchants can not only generate more revenue but also build stronger relationships with their customers. With the help of direct marketing, merchants can create personalized customer experiences and keep customers engaged and coming back for more.Although the direct marketing industry has been plagued in the past by some unsavory players, you don't have to suffer those consequences. EMB is ready to help you leverage the power of direct marketing through continuity/subscription models and partner with you to take your direct marketing business to the next level through specialized payment processing services. Direct marketing represents an ideal avenue for merchant growth and sustainable revenue generation in today's dynamic market landscape. Get in touch today with the EMB team and see how we can be of service to you!
Still have questions?
If you can't find the answer you're looking for, please reach out and chat with our team.
Get in touch