Law enforcement authorities go on warning that continuity billing scams are increasing and it's critical to take the necessary measures to avoid being victimized. Where can continuity/subscription merchants find the most reliable merchant services for their business? Just read below to know more on the topic.
What are Subscription Merchants?
Subscription merchants are businesses that offer products or services through subscription models providing customers with the convenience of receiving items or accessing services regularly without the need for repeated purchases. One common example of a subscription merchant are companies that offer newspaper or magazine subscriptions.
Subscription merchants typically operate in various industries, including e-commerce, media streaming, meal kits, and software as a service (SaaS). These merchants excel in creating curated experiences tailored to their customers' preferences and needs.
Subscription merchants often utilize algorithms and customer data to personalize recommendations and enhance customer satisfaction. Additionally, they streamline the purchasing process by offering flexible payment options and convenient delivery schedules.
Their services range from providing physical products on a recurring basis to granting access to exclusive content or features through online platforms. Overall, subscription merchants strive to build long-lasting relationships with their subscribers by continuously evolving their offerings and delivering exceptional value. However, all these efforts come to an end when customers are more and more frequently faced with subscription services that are really scams.
Continuity Billing Scams: How to Avoid Them
With eCommerce being on the rise all over the world, the risks of becoming a victim through the purchases over the Internet are growing. This is especially true of purchases made via credit cards.
The term "continuity billing scams" refers to those cases when consumers are induced to submit their credit card numbers, which are then used illegally to charge these consumers a monthly fee. As a result, consumers' credit card accounts are charged recurring billing without any notice or authorization.
Victims often can't notice any hidden fees unless they review the terms and conditions concerning the activities they're involved in. In fact, the scam is also called "continuity billing scam" because if you are deceived by this type of scammer, you will experience a continuity of regret. So, you fall for a scheme that charges you each month for worthless services.
Overall, continuity billing scammers don't "put lots of effort" into the implementation of their schemes since the majority of consumers don't read the fine print. Here're some warning signs to take into:
Company. Don't forget to check out the company, domain, and product you're offered. Google can help you with this: just use those terms plus "fraud," scam," and "billing."
False Free. When clicking on a "free" or "affordable offer," normally this will not be the case. It is better to use your prepaid debit card that has no ties with your bank account instead of the required credit card.
Suspicious charges. Review your credit card statements regularly for unauthorized charges. Dispute charges that come with no authorization to the issuer of your credit card.
Read the fine print. It's mandatory to go through all the fine print, as well as terms and conditions before buying anything.
Check online reviews. Google to find out if anybody has already mentioned the offer as a scam.
Beware of banners. Don't forget about paid advertisements online. Paid banner ads aren't always affiliated to the website you are interested in.
Contact Client Services. To stop fraud, contact the suspected company just right off the bat. Request a stop payment and keep records of all the info concerning your interaction with the company.
Refuse products or services. Victims can also refuse the delivery of goods. Don't fail to contact the corresponding financial institution or credit card provider to request a chargeback due to fraud.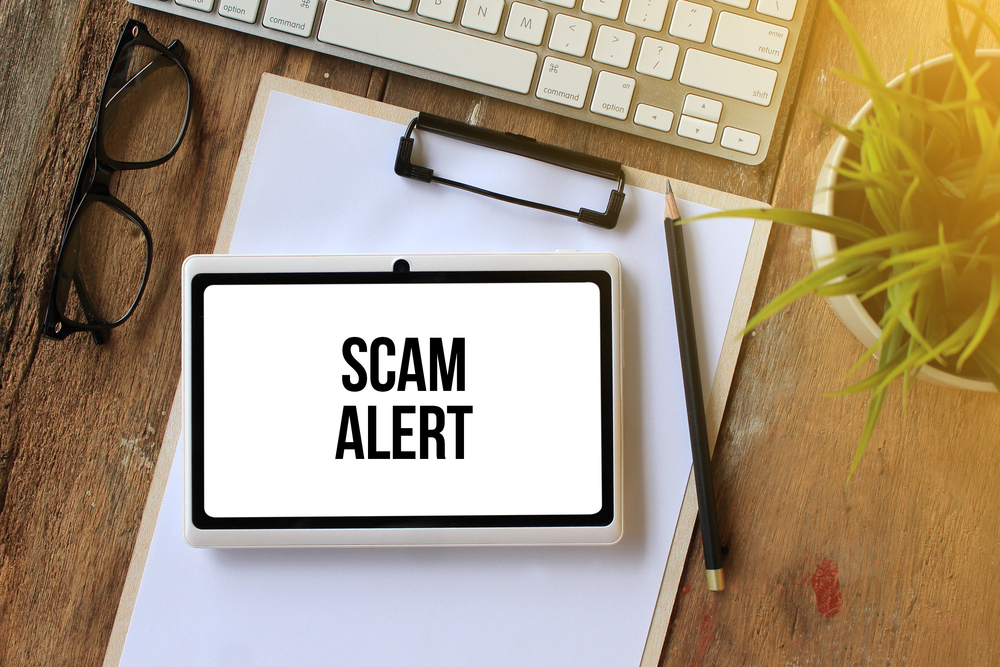 How to Cancel Continuity Subscription Merchants When They are a Scam
When dealing with continuity subscription merchants that turn out to be scams, it is important to approach the situation methodically and efficiently. Canceling continuity subscriptions can be especially difficult if merchants can prove you have signed a contract with them. When this happens, you may only cancel at the end of the contract period. Whatever the situation you may observe these recommendations to successfully cancel subscriptions.
First of all, gather all relevant information regarding the subscription, such as the merchant's name, contact details, and any confirmation emails or messages received. This documentation will be crucial for future reference.
Next, attempt to cancel directly through the merchant's website or customer support channels using the provided contact information. Normally, legit merchants allow you to cancel subscriptions in a straightforward way just by requesting it through an email or by phone.
If the above fails or proves fruitless due to illegitimate or unresponsive entities, reach out to your payment processing service, bank or credit card company immediately. Inform them of the situation and request a cancellation of any recurring charges from that particular merchant. It may also be wise to inform them of potential fraudulent activity surrounding this merchant. It can be helpful to document all interactions and communications made throughout this process for reference in case of disputes arising from unauthorized charges.
By following these steps attentively, one can navigate the intricacies involved in canceling scam continuity subscriptions effectively while minimizing financial losses.
EMB Offers the Best for Continuity/Subscription Merchants
Continuity billing scams have turned into a widespread phenomenon. So, no wonder that credit card issuers and processing companies are taking measures to prevent them in the best possible way.
Here, it should also be noted that chargebacks are on the rise as well. This is so much caused by subscription-based businesses with recurring billing. In fact, friendly fraud is the main reason causing the majority of recurring payment chargebacks. So, it's no stretch to imagine the considerable potential loss of revenue caused by chargebacks, which eventually affect the companies' bottom line.
With all this in mind, continuity/subscription merchants should work only with a reputable credit card processing company like eMerchantBroker.com. Given subscription-based businesses may have difficulty getting approved for a merchant account because of being tabbed as high risk, it's vital to turn to a respectable high risk processor.
With EMB, you have no need to worry since eMerchantBroker.com is regarded as the nation's #1 high risk processor and considered as A+ company by the BBB. Moreover, Card Payment Options has given an A rating to EMB. EMB will let you know about your approval in as little as 2 business days.
eMerchantBroker.com offers merchants subscription accounts that boast the highest level of security and affordability in the industry. Specifically, EMB provides merchants with an exceptional chargeback prevention suite to help you grow easily. So, you can save money and focus only on your growth.
Continuity billing scams go on serving as a major source for credit card pain. So, take the time to find a true professional in the industry that can get you the most secure and reliable payment processing solutions to help you sidestep fraudulent schemes without challenges.
Continuity Subscription Merchant Scam: Key Takeaways
As a consumer, you are understandably wary of scams. However, even scammers know the importance of keeping customers happy. Continuity subscription merchant scams are a type of scam that take advantage of ill informed shoppers to illegally create subscriptions that you have not consciously approved of. They often use the anxiety and sense of urgency created by cancellations or non-payment as a way to extort money from you. However, in this article, we have discussed how to deal with continuity subscription merchant scams and how to avoid them.
As a consumer, it is important to remain calm under pressure and not fall victim to the tactics used by scammers. Remember you can protect yourself from these scams by reading the fine print, using a data filter and monitoring your online behavior closely.
Still have questions?
If you can't find the answer you're looking for, please reach out and chat with our team.
Get in touch