The travel industry is undeniably a pivotal player in the global economy. However, it is also branded as a high risk travel industry. The reasons for this categorization can range from the impact of unforeseen natural disasters to fluctuating economic conditions. But one element that stands out predominantly is the manner in which travel businesses operate, especially in terms of payment processing.
Travel businesses take credit card payments online or via the phone. Whichever avenue your travel business chooses, you need a merchant account from a reliable payment processing company that will stand with you throughout.
Travel-related businesses encompass a wide range of industries and services that cater to the needs of travelers. Each sector plays a crucial role in facilitating smooth and seamless travel experiences around the world.
Overall, these businesses shape the travel industry landscape by offering diverse options that cater to different customer preferences and budgets.Travel-related businesses include but are not limited to the following:
Independent travel agents
Online travel reservation websites
Travel agencies
Timeshare Resellers
Cruise lines
Tour operators
Transportation
Charters
Ticket sales
Lodging
Most of these categories suffer different challenges, but it is safe to say that early booking undoubtedly generates the major risk.
The Primary Challenges for High-Risk Travel Industry
One common issue faced by travel businesses is the problem of early booking and the subsequent liability that arises when clients decide to cancel their trips. While early booking has its advantages, such as securing lower prices and guaranteeing availability, it presents a substantial risk for the travel industry.
Most businesses have to bear significant financial burdens associated with cancellations, including non-refundable deposits or payments made in advance to hotels, airlines, and other service providers. These costs can be exacerbated when clients cancel at the last minute or fail to meet the cancellation deadlines set by vendors.
The most common problems for travel merchants when facing liabilities are:
Wasted time in requesting reversal
Difficulties handling the logistics involved in canceling accommodations
Extra costs in the form of phone charges when discussing refunds
Liabilities when customer requesting reverse charges
Chargebacks are the number one reason banking institutions will turn down a merchant account request for a legal travel business. However, chargebacks are not the only red flags. Below are other reasons underwriters will turn down travel companies:
Travel businesses deal with high-ticket sales. When high-value tickets couple with multiple chargebacks, banks see a recipe for disaster.
The idea of taking payment as a third-party welcomes many risks.
High volume transactions exceeding the average sale amount can raise security alarms.
Prolonged delivery times : the period from checkout to service delivery. Paying for a trip that is due 2 to 3 months later gives too much room for a change in mind and increases chargeback risks.
Furthermore, the complexity of refund policies and contractual agreements between customers and different service providers can make managing chargebacks a challenging task. To navigate this issue effectively, it is crucial for professionals in the travel industry to develop comprehensive cancellation policies that safeguard their interests while also considering customer satisfaction and retention.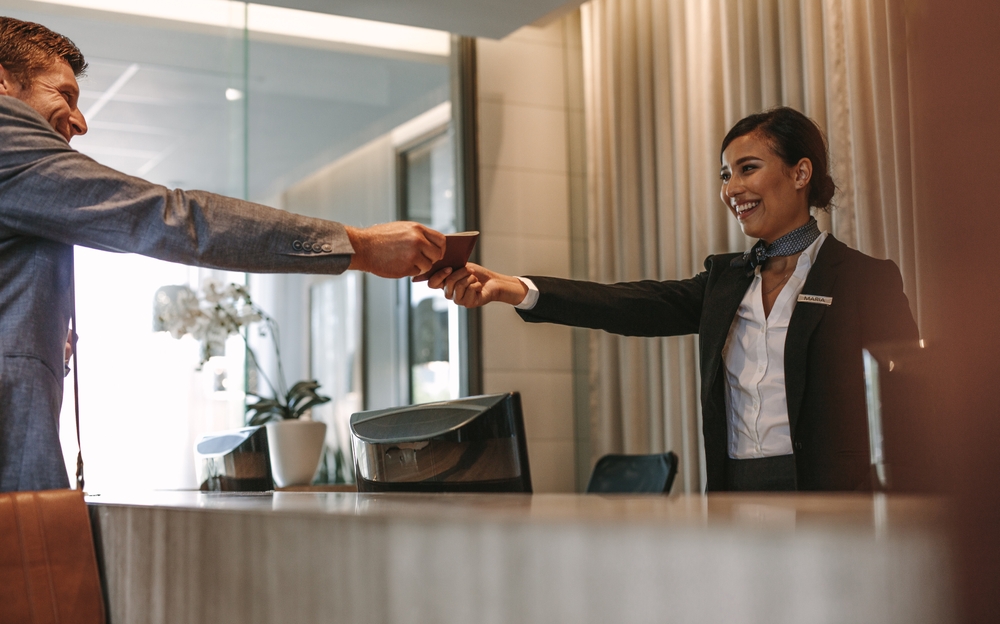 Payment Processing For Travel Business
Travel businesses are undeniably part of the high-risk travel industry. A higher likelihood of chargebacks, fraud, and other risks compared to traditional businesses are the main reasons to classify travel as a high risk industry.
Due to the nature of this industry, travel merchants often face difficulties in finding payment processing solutions. However, having a high-risk merchant account becomes imperative for such businesses as it provides them with the necessary tools and safeguards to navigate through these challenges.
High-risk merchant accounts offer tailored features like advanced fraud detection and prevention measures, chargeback management systems, and secure payment gateways that mitigate potential risks. These specialized accounts not only protect travel businesses from fraudulent transactions but also ensure seamless payment processing experiences for customers.
Additionally, high-risk merchant accounts cater specifically to industries prone to higher risk factors, ensuring proper compliance with legal requirements and regulations. By investing in a high-risk merchant account, travel businesses can confidently accept payments online while safeguarding their financial interests and maintaining professional integrity in the highly volatile landscape of the travel industry.
Diving into the Travel Agency High Risk Industry
A great deal of effort is required in order to understand the travel agency industry and grasp the unique set of challenges and complexities that come with operating in this space. As a professional services provider, one must be aware of the potential risks associated when operating this type of business.
Travel agencies face higher chargeback rates compared to other industries due to reasons ranging from flight cancellations to dissatisfaction with accommodations. Moreover, fraudulent transactions are also prevalent in this field, posing a significant threat to both the agency and its customers.
To succeed in this high-risk industry, professionals must adopt reliable risk management strategies and implement robust security measures. This includes regularly monitoring transactions for suspicious activities, incorporating advanced data encryption technologies to protect customer information, and utilizing secure payment gateways.
Additionally, building strong relationships with trustworthy suppliers is vital for ensuring smooth operations while offering competitive deals to customers. By navigating through these challenges strategically, professionals can thrive in the travel agency high risk industry and provide exceptional services to their clients.
Travel Agency Merchant Account
While several factors contribute to the high-risk classification of the travel industry, the worryingly high risk of chargebacks stands as the prime culprit. When customers cancel services that they had paid for well in advance, they demand a refund, often resorting to filing a chargeback claim with their card provider.
Therefore travel agency merchant account holders face the repercussions when clients cancel their trips. This is a struggle that the travel industry has been grappling with for ages. The fallout of such cancellations as mentioned earlier often leads to issues such as wasted time in requesting a reversal, logistical challenges in canceling accommodations, additional phone bill charges while discussing refunds, and liabilities when customers request reverse charges.
Moreover, travel agencies often shoulder all the negative outcomes of a cancellation. While concerns like time wastage and phone charges are minor inconveniences, the real problem lies in chargebacks. This issue dissuades banks from engaging with travel businesses, making it further difficult for the businesses to secure a merchant account.
Travel Merchant Accounts: Key Takeaways
Travel businesses are considered part of the high-risk travel industry due to the inherent uncertainties and challenges associated with offering products and services in this sector. Owing to both external and internal factors that expose these businesses to myriad risks beyond their control or influence, they find themselves categorized as part of the high-risk travel industry.
When it comes to accepting payments, travel businesses mostly rely on credit card transactions which can either be done online or over the phone. Regardless of the chosen method, businesses in this sector require a merchant account from a trustworthy payment processing company. Yet, what makes finding such an account provider a challenge is the nature of the travel industry itself which is often deemed a high-risk industry by most institutions.
Because merchant accounts for travel are difficult to acquire, your best option lies with high-risk service providers who accept travel businesses. You want to compare service offerings and rates among the shortlisted vendors to narrow down to the right partner.
Securing merchant accounts for travel can be arduous, which is why high-risk service providers who cater to travel businesses are the best option. Comparing the service offerings and rates among potential vendors can help the travel businesses to find the right partner, despite the challenges of being part of the high-risk travel industry.
Still have questions?
If you can't find the answer you're looking for, please reach out and chat with our team.
Get in touch