Digital marketing, internet marketing, and eMarketing may sound like interchangeable terms, but there are distinct differences between them. By identifying the differences, professionals can make more informed decisions when strategizing how to best promote their products or services in the ever-evolving digital landscape.
In the beginning of the digital age, there was little to no difference between these three marketing strategies. Today, with the complexity of the internet and constant integration of digital tools and applications with it, internet marketing, e-marketing, and digital marketing have become three visibly different marketing strategies that any marketing merchant account holder can use to come one step closer to market domination.
This article will delve into the differences among these three marketing strategies, enabling internet marketing merchant account holders to leverage each one for more impactful outcomes. By understanding the distinction between digital and internet marketing and leveraging e-marketing as well, businesses will grasp how important it is to create more meaningful relationships with their customers and ultimately achieve market dominance.
Difference Between E Marketing And Internet Marketing
Until recently, very few people made a distinction between internet marketing and e-marketing. Internet marketing involves using the internet to achieve marketing objectives. This may include having a company website, search engine optimization methods, email marketing, social media marketing, online partnerships, or interactive advertising.
E-marketing is generally thought to be equivalent to internet marketing, however it encompasses a wider spectrum of marketing initiatives. E-marketing not only utilizes the internet, it also markets via email and wireless media. Email marketing is one of the most popular and effective ways of direct marketing. Consequently, the difference between e-marketing and internet marketing lies in the range of techniques and channels used, with e-marketing having a wider scope.
A more recent development in the e-marketing universe is also the management of sensitive data and information about digital customers, along with electronic customer relationship management systems or E-CRM systems.
Difference Between E Marketing and Digital Marketing
Digital marketing is a broad umbrella term that encompasses all marketing activities conducted using digital channels such as search engines, social media platforms, emails, and websites. E-marketing, meanwhile, is an integral part of digital marketing that emphasizes leveraging electronic communication tools to reach consumers directly via email or text messages.
While digital marketing relies heavily on utilizing online platforms for promotion purposes, eMarketing stands out by tailoring content directly to the individual consumer's preferences based on previous interactions and purchasing behavior.
Hence, the differences among digital marketing and e-marketing are clear. While they both revolve around leveraging digital space for marketing, each concept approaches this objective differently, focusing on various elements of the expansive digital landscape.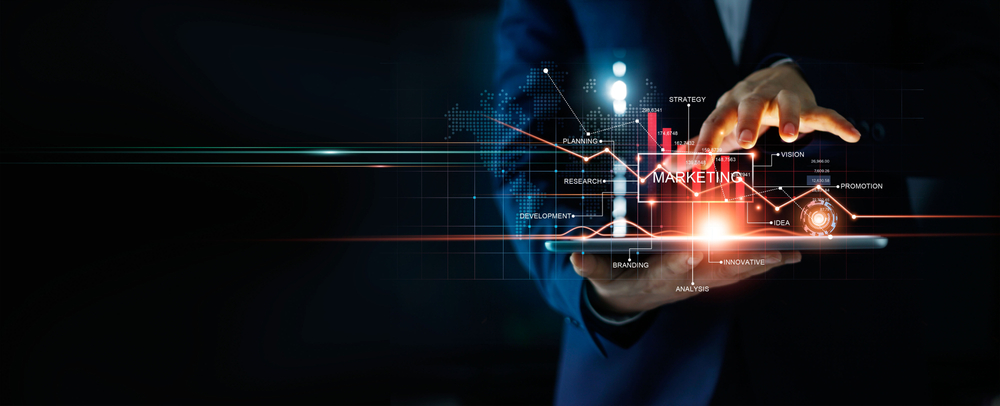 Difference Between Digital Marketing and Internet Marketing
Internet marketing merchant account holders often neglect to fully utilize digital marketing. Digital marketing involves the application of internet and e-marketing techniques to support marketing activities to reach customers through other channels like the web, databases, email, and especially digital television, wireless technologies, and mobile technologies.
Digital marketing not only involves the distribution of information about your business through the specified media channels, it also involves developing, maintaining, and growing relationships between your business and acquired customers.
Internet vs Digital Marketing: Which One is Most Effective?
Are you looking for an effective way to market your products and services online? If so, you'll want to consider digital and internet marketing.
As we have mentioned before, digital marketing is the process of using modern technologies to reach and engage customers online. Internet marketing is the strategy used to improve traffic to a website by providing valuable content, conducting search engine optimization (SEO), and building relationships with online influencers.
Digital marketing is one of the most effective ways to reach potential customers. It allows you to target a specific audience with precision, making it ideal for reaching busy shoppers who are constantly on the go. With internet marketing, you can also develop a relationship with your customers and create trust. This will help you generate leads and convert them into customers.
If you're looking for an effective way to market your products and services online, digital and internet marketing are two great options. You can use both of these strategies to reach more people and increase revenue.
Digital and Internet Marketing Merchant Account
eMerchantBroker.com is the number one source for internet marketers who want to see their business grow. Whether you utilize internet marketing, e-marketing, digital marketing, or all three, we are here to make sure that you reap the rewards of your hard work by expanding the types of payments your business can accept. Without a merchant account, businesses working with multilevel marketing for example, can't accept popular forms of payment like Visa, MasterCard, or American Express.Contact us today to learn more about our merchant friendly processing policies and quick account set up.
Still have questions?
If you can't find the answer you're looking for, please reach out and chat with our team.
Get in touch