Square is a merchant services provider and payment processor used by businesses of all sizes and types. Square offers an affordable, user-friendly point-of-sale system to provide convenience to businesses accepting payments both online and in person.
Is Square the best solution for your business, or is there a better alternative out there?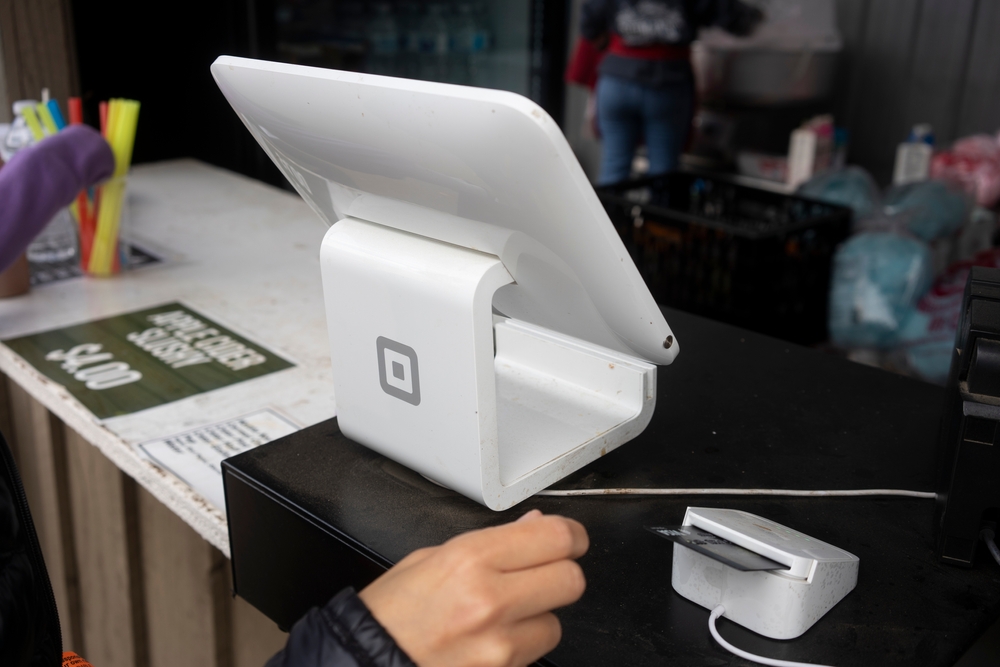 What Are Merchant Services?
Merchant services is a term that describes the hardware, software, and financial services required for a business to accept and process cards, mobile wallets, and other contactless payment methods, either online or in-store.
How Do Merchant Services Work?
Merchant services companies like Square provide businesses or individuals with the equipment to accept cards and other electronic payments.
There are thousands of merchant services providers in the United States alone, and each company offers its own fees, services, and tools depending on the size of your business.
Merchant Services Products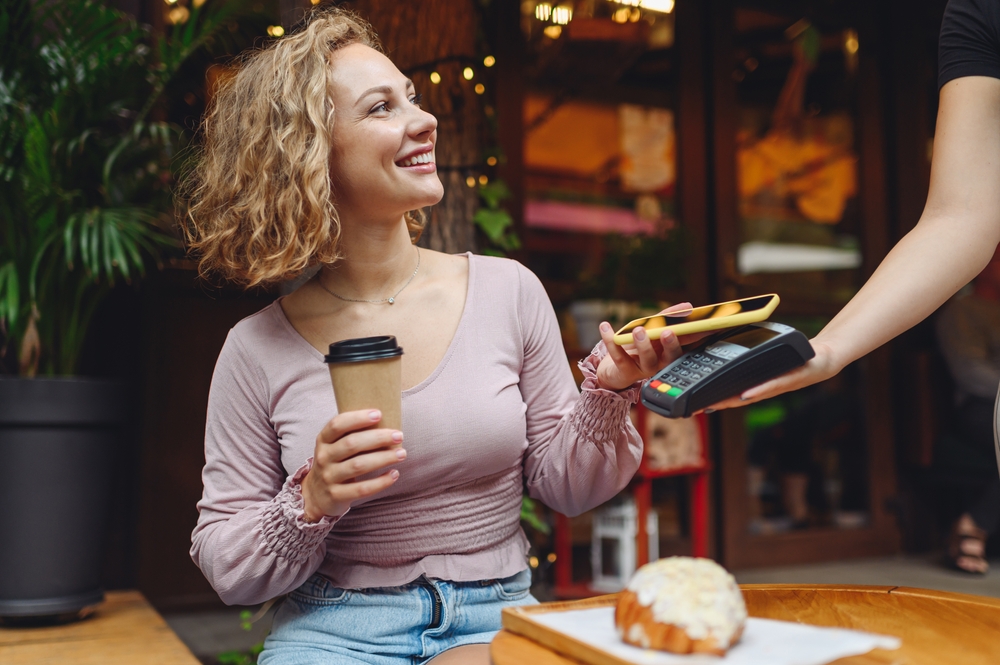 Merchant services like Square merchant offer different tools for payment processing, including:
Contactless Payments: Contactless payments can include cards, Apple Pay, Google Pay, and more.
Mobile Payments: Mobile payments are made through a portable mobile device such as a tablet or smartphone.
Swipe, Dip, And Tap Terminals: A terminal is an electronic device that allows customers to swipe, dip or tap their cards for payment.
Virtual Terminals: A virtual terminal is software for merchants that allow them to accept cards without the card being present.
POS Systems: A point-of-sale system or POS is a terminal where your customer pays for products in person.
Secure Payment Gateway: A payment gateway is technology that works with your website to process card payments online.
Key Hardware And Software Offered By Square
There are several essential hardware and software options offered by Square, including:
Square Reader For Magstripe
When you sign up for Square, you get a free Magstripe reader that works well when you are on the go and need to accept payments from customers. You can get an additional Square reader for Magstripe for $10 per reader.
Square Reader For Contactless And Chip
This Square reader accepts payments using a chip as well as contactless methods such as Apple Pay or Google Pay. The device is $49 and is useful where contactless payments are on the rise. If you also need a charging dock for the reader, the set of the reader and dock costs $78.
Square Stand For Contactless And Chip
This stand plugs directly into an iPad and converts it into a checkout station to be used anywhere. The stand costs $169 or $16 per month for 12 months and comes with a Square Reader for magstripe as well as a Square Reader for contactless and chip.
Square Terminal
The Square Terminal comes with a built-in display, magstripe reader, chip reader, and receipt printer. The terminal costs $299 or $27 per month for 12 months.
Square Register
The Square Register allows you to accept payments from magstripes, chip cards, Google Pay, Apple Pay, e-wallets, and more. The register comes with POS software pre-installed and costs $799 or $39 per month for 12 months.
Square Standard Services
Square has some standard services that allow businesses to set up payment systems, including:
Square Appointments
Square Appointments is free software for individuals, $50 a month for a business with two to five employees and $90 per month for a business with six to ten employees. Square Appointments is a flexible scheduling system for your business and a booking tool for clients.
Square For Restaurants
Square for Restaurants is an all-in-one software to manage restaurants. They offer a free version that supports unlimited devices and locations to manage end-to-end operations, including course management and discounts, table management, inventory management, reporting, and more.
The paid plan starts at $60 per location with a 2.6 percent plus 10 cents transaction fee for in-person payments and 2.9 percent plus 30 cents for online payments.
Square For Retail
Square for Retail is an all-in-one solution designed for retail businesses. Square for Retail also offers a free version. This helps to manage several retail functions, including purchase management and vendor purchases.
The paid plan starts at $60 per retail location and $40 for additional retail locations. The transaction fees are 2.5 percent plus 10 cents for in-person payments and 2.9 percent plus 30 cents for online payments.
The Drawbacks Of Square
There are a few drawbacks to using Square, including:
High pricing compared to standard merchant accounts
Restrictive rules and low-risk tolerance
Difficult communication when you run into issues with funding
Square Vs. Merchant Accounts
There are several differences between Square and merchant accounts. A merchant account helps to establish trust between the merchant and the payment processor. Merchant accounts offer overall lower rates compared to an aggregator like Square. Merchant accounts can also offer a higher threshold for payment processing.
Square is an aggregator, meaning that it uses one large merchant account for all transactions and all customers. The funds are coming and going continuously at Square's discretion. Due to this, Square card processing includes issues such as funding delays, a lack of customer service, and frozen funds.
Additional Benefits Of Merchant Accounts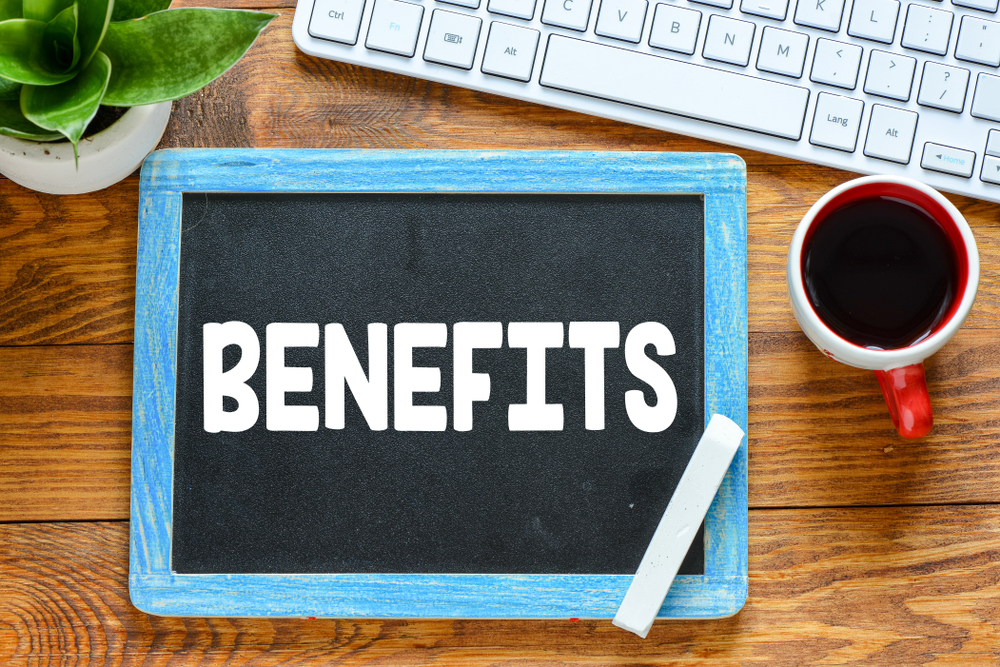 There are several additional benefits of merchant accounts, including:
Enables Cashless Payments
One of the most crucial benefits of a merchant account is that it gives you the ability to accept cashless payments from your customers. That is essential for subscription-based businesses or eCommerce stores that want to collect payments through a payment gateway on their website.
Allows Payments In Several Currencies
Merchant accounts enable you to accept payments in different currencies to allow international customers to pay with payment methods they are comfortable with. Accepting these payment methods allows you to grow your customer base and potential revenue. It also gives international customers a seamless checkout experience.
Increases Sales
Due to being able to accept multiple payment options that customers prefer can lead to an increase in sales for your business. Providing security and convenience to your customers encourages them to spend their money with your business.
Improves Cash Flow
Having a merchant account can help a business improve cash flow by allowing faster payments with electronic payment options. With a merchant account, payments are processed faster.
Secure Processing
Using a merchant account ensures greater security when storing customers' payment information. Merchant accounts are often PCI DSS compliant, have great anti-fraud and chargeback prevention, and can use additional security features such as tokenization.
Promotes Legitimacy
If you can't provide cashless or digital payment options, customers may consider your business to be old-fashioned as well as inconvenient and frustrating, leading to sale abandonment.
When you have a merchant account that can provide security as well as convenient payment options for the customer, it builds legitimacy for your business and increases the feeling of trust between customers and your business.
Understand Your Business Needs
Merchant accounts have solutions designed with your business in mind and are in a unique position to truly understand what your business needs. For example, cash flow is important to a small business, and merchant services like Square can cause large delays in payments instead of the same-day or next-business-day payouts that are possible with merchant accounts.
A Better Alternative To Square
Emerchantbroker offers merchant accounts that are a better alternative to Square. Merchant accounts can benefit a range of businesses, including businesses that:
Are established
Process high volumes of transitions monthly
Process large or low-risk transactions
Sell many items or to many customers
Are in need of robust POS and accounting solutions
Need enhanced recurring billing
Need to integrate fraud tools and chargeback protection
Emerchantbroker's merchant accounts include various beneficial features, such as:
24/7 customer support
Support for high-risk businesses
Supports multiple payment options
Supports payment methods including phone, online, mail order, and more.
Affordable transaction processing
Up-to-date processing regulations
No caps on processing volume
Third-party integrations
Virtual terminals
POS terminals
Chargeback prevention
Secure payment gateways
Final Thoughts
While Square may be an excellent option for some merchants, it can be a very expensive solution for others. Merchant accounts are much more beneficial for the majority of merchants and can provide better features such as 24/7 support, multiple payment options, greater security, chargeback protection, and more.
Emerchantbroker's merchant account can offer you all of those features and more to keep your business running smoothly.
Check out Emerchantbroker today to apply for a merchant account to ensure that you are giving your customers the best experience possible.