Instant credit card processing is a fast and convenient way to make payments between the payer and the payee. A merchant service provider is a go between the two parties enabling this process.
With the world moving to a cashless transaction system, most people prefer paying via mobile money or using debit or credit cards. Even though the system is automated, businesses with high cash flow from debit and credit sales still experience delays in payment processing. For businesses to access their funds quickly, they need to understand credit card processing and the processors (merchant service providers) that offer quick and reliable services.
How does credit card processing work?
The cardholder presents his or her card to pay for goods or services rendered.
The merchant transmits the cardholder's details to the acquiring bank via a card reader or software.
The acquiring bank sends the information to the issuing bank for approval.
The issuing bank receives the transaction information and proceeds to either approve or decline the payment.
The issuing bank sends a response to the acquiring bank via the merchant. Once the response reaches the merchant, it is stored awaiting settlement.
Who is involved in credit card processing?
Credit card: a small plastic card issued by a bank allowing the holder to purchase goods or services.
Cardholder: the person whose credentials (name, card number, name of bank, account number) are on the credit card.
Point-of-sale system: a set of devices, payment services and software that a merchant uses to accept a credit card payment.
Merchant: The business that accepts your payment for goods or services.
Issuing bank: the bank that issues the cardholder with a credit card.
Acquiring bank: the bank, which sends the transaction information to the network before passing it to the issuing bank.
Merchant service provider: Business entities that transmit and store cardholder data on behalf of another.
Merchant service providers enable businesses (especially those with high credit sales) to access instant credit card processing. For a business that mostly handles cashless payments, having a merchant account with a service provider that best suits their needs is mandatory.
How to open a merchant account
Ensure you have a business license. Only legitimate businesses can open merchant accounts. Apply for a business license in the country where your business is located.
Open a business bank account at your local bank.
Evaluate your business needs. Decide which kinds of payments you will be processing both in the short-term and long term
After knowing your business needs, compare the different service providers. Choose the one that best suits your business needs.
Complete the application required to open a merchant account. Always offer honest responses in your application.
The provider will assess and underwrite your business before approving your application.
After your business is approved, you can start accepting credit card payments immediately
What to consider when choosing a merchant service provider
Safety and Security
Customer service support
User-friendliness
Sales capacity of the business
Payment flow
Recurring billing
Efficiency
Fees charged
Service agreement
Mobile payments
Customer reviews
Experience of the merchant service provider
Best Merchant Services for instant credit card processing approval
Here are some of the best payment services offering fast approval:
PayPal
PayPal is a safe and secure way to send and receive money online. You can also use it to make online payments. PayPal is great for small and new businesses.
| | |
| --- | --- |
| Pros | Cons |
| No fees for personal transactions | Expensive for international payments |
| No fees for withdrawing money to your local account | A popular target for scams |
| Safe transactions | Funds may be frozen or delayed |
| Mobile-friendly payment solutions | No offline payment processing |
| No fees for making purchases as long as the retailers accept PayPal | Not compatible with high-risk businesses |
Payline Data
Payline Data is a suitable option for small business owners because of its user-friendly interface. Other than accepting credit and debit card payments, it also accepts e-checks and ACH transfers.
| | |
| --- | --- |
| Pros | Cons |
| Virtual terminal | Can only be used by merchants in the US |
| Transparent pricing | High processing rates |
| ACH processing available | |
| No long-term contract required | |
| May accept some high-risk industries | |
| No fee is charged in case of early termination | |
Square
Square is best for all-in-one processing. All types of businesses ranging from startups to large corporations use it. It offers cheap fees for startups and small businesses.
| | |
| --- | --- |
| Pros | Cons |
| User friendly | No customer support |
| No monthly fee with the basic plan | The account can be frozen due to irregular use |
| Free to start | Charges more for high-volume transactions |
| Has a variety of hardware to choose from | |
Wave payment
This is an online payment processing and invoicing software. It is free and only charges processing fees making it ideal for independent contractors and small businesses.
| | |
| --- | --- |
| Pros | Cons |
| Recurring payments | Doesn't integrate with credit card readers |
| No monthly fee is required; you only pay processing fees | Possible service cancellation |
| Fast funding (within two days) | Incompatibility with some digital wallet service providers |
| Wave accounting connection | |
Host merchant services
With an A+ rating on BBB, host merchant services are one of the few platforms that work with high-risk businesses. In addition to payment, and processing it also offers business cash advances. It is the best platform for restaurants to use.
| | |
| --- | --- |
| Pros | Cons |
| Custom business solutions | Processing costs can be expensive for small businesses |
| Outstanding customer service | Not necessary for non-high-risk business |
| No contract required | |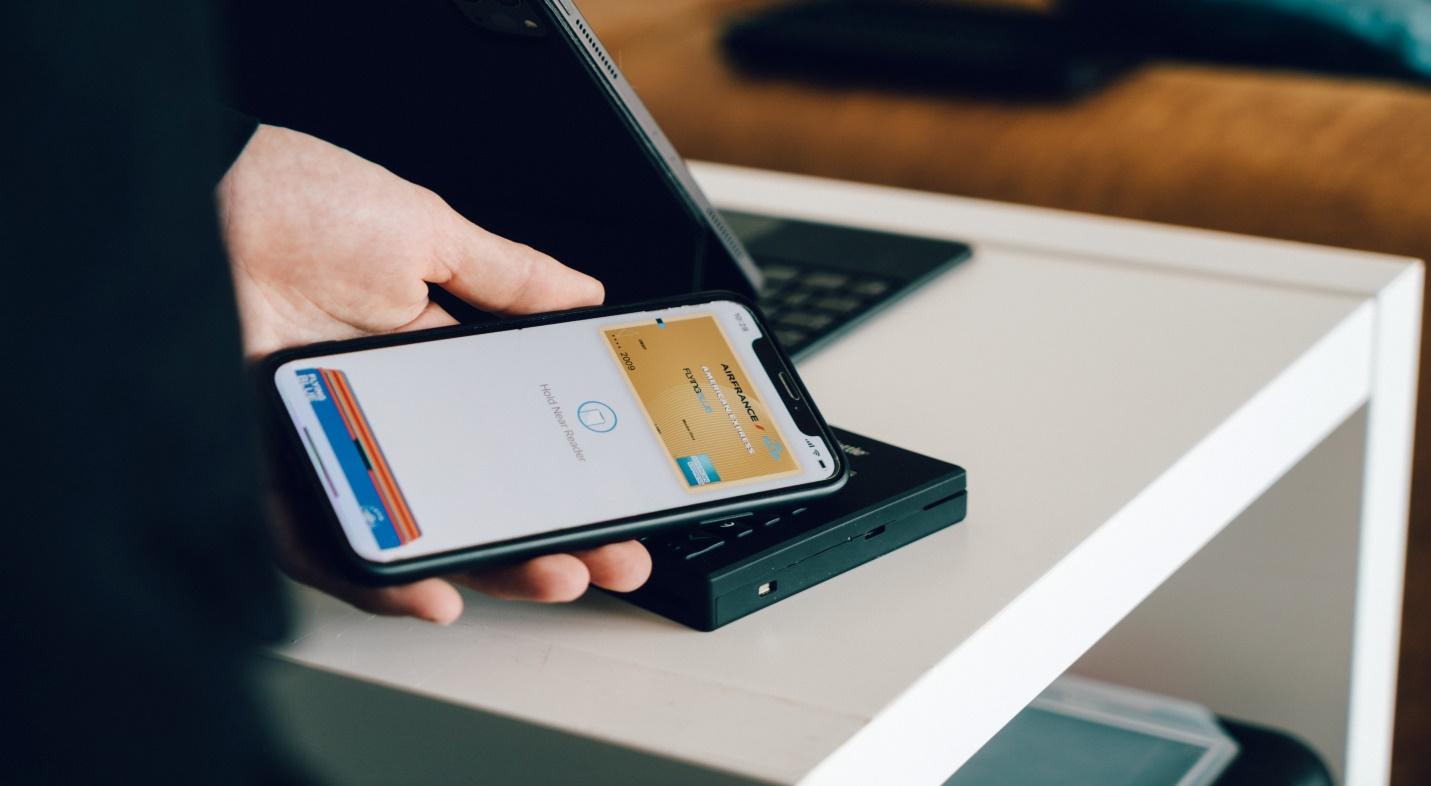 Stripe
Stripe is best suited for eCommerce businesses due to its ability to accept more than 135 different currencies. Shopify and Amazon use it. Stripe also accepts in-person payments. It also offers invoice and billing services.
| | |
| --- | --- |
| Pros | Cons |
| 24/7 Customer support | Difficult to use without software expertise |
| Transparent pricing | Limited features for restaurants and in-person businesses |
| Accepts a lot of payment methods and currencies | |
| Easy to set up | |
| Custom checkout flow | |
Helcim
Helcim offers an all-inclusive platform with competitive pricing. It is an ideal choice for small business owners with high sales volumes.
| | |
| --- | --- |
| Pros | Cons |
| All-inclusive platform | Expensive for businesses with a low sales volume |
| Transparent pricing. No hidden charges are involved. | |
Propay
Propay is a combination of tools that takes care of the inflow and outflow of money in a company. It allows businesses to securely process payments regardless of their accounting entry.
| | |
| --- | --- |
| Pros | Cons |
| Virtual Terminal | No countertop terminals |
| Zero monthly minimums | Annual fees required |
| Flat-rate pricing | Expensive for high-volume transactions |
| Great for eCommerce | Account setup required |
Due
Mostly used by freelancers and small businesses, Due is an online invoicing and billing service that allows for quick payment for services rendered. Due can manage outstanding requests and payments ensuring you have better control of your finances. It also allows you to track the status of your invoices and change payment methods if necessary.
| | |
| --- | --- |
| Pros | Cons |
| Processes international payments | Limited features |
| eCheck and ACH payments | Limited mobile support and integration |
| Reliable and experienced customer service | |
| Secure | |
| Automates your payments | |
10. Stax
Stax's advanced invoicing software provides cheap invoicing for high-volume businesses.
| | |
| --- | --- |
| Pros | Cons |
| Month-to-month contract | Level 2 processing is an add-on |
| Free first card reader | High monthly fees |
| Updates customer's expired and changed card numbers automatically | |
| Wholesale payment processing | |
However, being able to accept credit card payments instantly does not mean that you receive the money immediately. It takes time before your settlement comes in; normally 2-5 days depending on the merchant service provider you are using.
Some merchant service providers offer next-day and same-day funding. Next-day funding means you receive funds from credit card transactions within the next business day (excluding Saturday and Sunday) as long as you process your daily batch before an assigned time.
Same-day funding allows a business/individual to receive funds from their processed batch on the same day.
As business operate their merchant accounts, they should be careful to avoid mistakes that can cause withholding of their funds or closure of their accounts.
What to avoid when using a merchant service provider
Selling a product that is unfamiliar to your business.
Keep your transactions within the volume that your service provider knows. If you start conducting larger transactions, it automatically becomes a red flag.
Minimize your chargebacks. A large amount of chargebacks lets your service provider know that your customers are unhappy with your services.
Avoid fraudulent or illegal transactions. Not only will your account be closed, but you also face possible jail time.
Use your merchant account only for processing credit cards; nothing more or less.
Avoid any activity that will make you be categorized as high-risk by your service provider.
Conclusion
Instant credit card processing is a fast and convenient way to process cashless modes of payment made via credit cards. Any business owner that wants to access this service must first register himself or herself with a merchant service provider who will serve as a go-between the acquiring and issuing banks.
Each merchant service provider has their rates, features and unique services: it is important to check which provider will best suit your business needs. After approval of your merchant account, be careful not to engage in any activity that may cause your account to be closed or your funds delayed because it will interfere with your business.
Remember this as you apply for your merchant account and enjoy instant credit card processing.