Gateway Processor and Gateway Payment 
The ever-changing landscape of commerce, marketing, and payment processing demands innovative solutions. One of the primary innovations has been payment gateway processors — a way to make online transactions safer, easier, and more secure than shopping with traditional card readers or debit accounts.
Many businesses have moved from a local way of carrying out transactions with their customers and as a result of this, they need to get a more secure payment option in place for their customers who will trust them enough with their data. 
As the world is becoming a digital marketplace and the beginning of the new internet (web3), your business will have to answer the objections of its potential customers and business partners. One of these critical objections is addressing payment issues, which is simply having the best payment gateway and payment processor in place.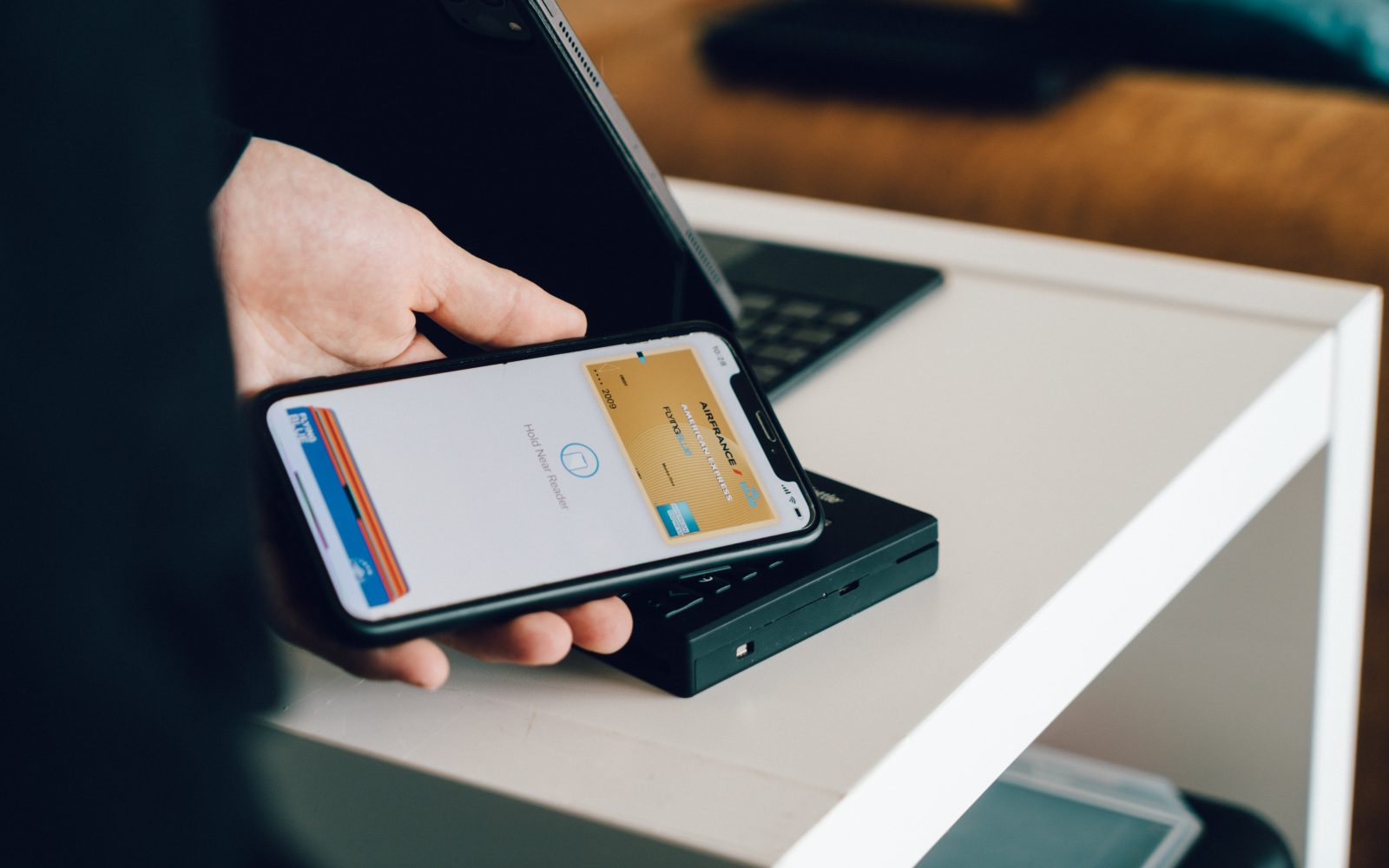 What is Gateway Processor?
Gateway processors also make it possible for you to accept payments in different currencies and allow for payments from different types of payment sources.
There are three main roles that a gateway payment processor plays in facilitating online payments:
Authorization: The gateway payment processor verifies that the cardholder has the funds available to make the purchase and authorizes the transaction.
Settlement: The gateway payment processor settles the transaction with the merchant, depositing the funds into the merchant's account.
Fraud Prevention: The gateway payment processor works with the card issuer and merchant to identify and prevent fraud.
Why Use Payment Gateway Processor?
Payment gateway processors (also known as e-commerce processors) are the middlemen between your payment system and the credit card or bank account of the customer. The processor accepts credit card transactions, handles refunds, and sends invoices to customers.
The benefits of using a secured payment gateway include;
Reduced risk for merchants. Merchants that use a payment processor are only responsible for processing payments on their behalf and not on the merchant's financial security.

Easier integration into your site. Payment gateways allow merchants to easily add a checkout button to their sites, which makes it easier for customers to complete purchases online.

Increased security. Because most payment processing companies have their fraud protection systems in place, you'll know if an order was fraudulent before it leaves your site and can take action accordingly.
Role Of An Online Secure Payment Gateway Processor
The role of an online gateway is to facilitate payments between buyers and sellers. This can be done through any number of payment gateway processors, which are run by independent companies that provide services to others. Online merchants can use these gateways to process payments on their behalf, while also collecting customer data and retaining control over how they handle their customer relationships. 
Gateway Processor And Payment Gateway
A payment gateway is a service that allows businesses to accept credit cards and other electronic payments. A payment gateway typically works by encrypting sensitive information like credit card numbers and other payment details so that it can be safely transmitted over the internet. Payment gateways are an essential part of doing business online, and they are used by millions of businesses around the world.
Simply put, in a physical store, a payment gateway consists of the local point of sales (POS) businesses use to accept card payments from customers – An online payment gateway is a portal where customers enter their credit card detail to make payments.
There are different types of merchant gateways in the market such as bank-owned gateways (e.g., Vantiv) and independent third-party payment gateways (e.g., Authorize.net). There is also a term called dual-interface or hybrid merchant gateways that can process card transactions and provide another way to pay for goods, such as PayPal and Venmo. These hybrid payment processors are in demand because they offer flexibility to merchants who want both traditional credit card processing and other e-Commerce options like PayPal or Apple Pay Express Checkout on their site"
How Does The Payment Gateway Work?
The gateway sends the payment information to the customer's bank, which will either approve or decline the transaction. The gateway is responsible for passing information between the customer, the merchant, and the processor.
Now, one of the questions people also ask is what is the difference between gateway payments and gateway processors.  Let's dive into the gateway processor briefly as we cannot discuss the gateway without the processor (they can't be separated).
The Difference Between A Payment Gateway And A Processor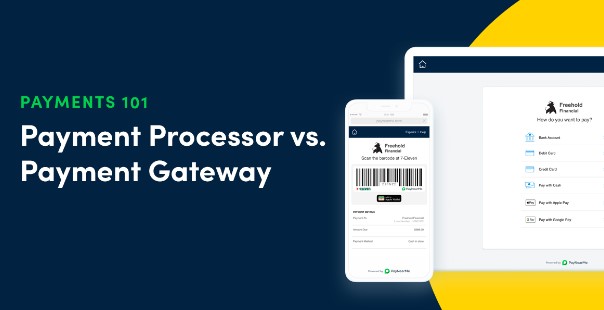 Payment gateway and gateway processor are two different terms used to describe a payment system or gateway. While a payment gateway is a platform that allows for transactions via credit cards, debit cards, and other methods of payment, the payment gateway processor is a company that manages the backend infrastructure for these platforms.
Payment gateways and processors can be used to accept payments from customers who use their own systems or those who prefer to use the more established services of third-party platforms.
The advantage of using a payment processing service like Braintree, Stripe, or Authorize.Net is that they take away much of the work involved in processing payments, allowing you to focus on more important aspects of your business such as customer service and marketing.
How Payment Gateway And Processor Work Together
In order to understand how gateways and processors work together, it is first important to understand the role of each. A gateway is a service that acts as a go-between for merchants and banks, allowing businesses to accept credit and debit card payments online. A processor, on the other hand, is a company that actually handles the transaction between the customer's bank and the merchant's bank. If you're using a gateway, you'll also need to use a processor in order to actually accept payments.  The two services work together in order to make sure that your customers' payments are processed quickly and securely. 
When a customer makes a purchase on your website, they enter their credit or debit card information into your payment form. 

This information is then sent to the gateway, which encrypts it and forwards it to the processor. 

The processor then contacts the customer's bank in order to get approval for the transaction. Once the transaction is approved, the processor sends the funds to your merchant account. 
The entire process happens very quickly, and in most cases, the customer will never even know that there are two separate companies involved in processing their payment. For businesses, having a good relationship with both a gateway and a processor is essential in order to ensure smooth and secure transactions for both you and your customers
Parties involved in the transaction
The customer

The merchant 

Your digital partner (Gateway) 
A secured payment gateway processor is a very important tool in online business that provides the interface between the customer's shopping cart and the merchant's bank. It ensures that the customer's credit card information is transmitted securely and efficiently to the merchant's bank for processing.
Finding An Authorized Secure, And Suitable Gateway Processor Merchant
What do you look out for before choosing a gateway processor merchant?
There are a few key considerations to take into account when selecting a payment gateway for your business. The first is whether the gateway is compatible with your website or shopping cart platform. Many popular platforms, such as Shopify and WooCommerce, offer a range of pre-integrated payment gateway options.
Some gateways charge a monthly or annual fee, while others charge a per-transaction fee. Make sure to compare the fees charged by different gateways before making your decision.
Other considerations;
Transaction Fees:

Most payment gateways charge transaction fees for each sale processed through their system. These fees can vary significantly from one gateway to another, so be sure to compare them before making a decision.

Supported Payment Methods:

Make sure the gateway you select supports the payment methods you want to offer on your website. For example, if you want to accept credit cards, you'll need to choose a gateway that supports this type of payment.

Security:

Security is another important consideration when choosing a payment gateway. Look for a gateway that offers risk management and fraud prevention tools, such as data encryption and fraud monitoring. The last thing you want is for your customers' sensitive information to be compromised.

Ease of Use:

You'll be spending a lot of time working with your payment gateway, so it's important that it is easy to use and understand. Look for a gateway with an intuitive interface and clear documentation.

Customer Service Support:

Finally, make sure to choose a payment gateway that offers good customer support in case you have any questions or issues. A responsive customer support team can help you troubleshoot any problems you may encounter. 
Conclusion
Once you've considered all of these factors, you're ready to choose the most secured payment gateways. But here are a few take away; 
Taking advantage of the new internet for your business, it is important that you create a system that helps deliver results seamlessly, from your merchant account to payroll, customer relation management, etc.
EMB will get you approved for a low or high risk merchant account for your B2B, eCommerce, or Retail business at the most competitive rates.
Our payment gateway provides advanced features, and advanced technology, including 3D Secure, multi-currency conversion, and intelligent transaction routing. Also, our payment gateways support all major credit cards and digital wallets, including Apple Pay and Samsung Pay.