One of the most important aspects of planning an event is what to choose for your event payment processing method. That's why it's essential to ensure you are properly receiving and recording payments for your event. Doing so makes all the difference when it comes to seminar, concert, or convention success.
This small but comprehensive guide offers a general overview of payment processing methods while providing an overview of the most important things you need to know to ensure your event is run with streamlined ease.
What is Event Payment Processing?
Event payment processing covers the acceptance of payments during business and entertainment events. It may cover the following activities.
Accepting payment for goods or services at an event, often involving more than one party. Although the term is commonly used in business settings, it applies to any situation in which goods or services are exchanged for money at a seminar, concert, or similar hosted activity.
Processing may be done in person or remotely, such as when buying and selling tickets online.
Both online and onsite payment processing follows the same steps and practices. You may use a mobile reader, a card reader device, or install payment processing software on your computer.
Accepting Payments: Factors to Consider
There are several types of payment processing methods that are appropriate for accepting payments. While each type has its own set of advantages, your decision will hinge on the best method for receiving payments for the specific occasion.
Let's look at some of the factors you should consider:
How far in advance are you accepting payments?
How many people are going to attend the event?
How many items do you project to sell to attendees?
How many tickets are being sold?
Also, consider the following:
Accepting cash may be popular in some instances. However, it is hard to keep track of large sums of money, especially when it comes to bank notes. Accepting this type of payment also poses a security risk for both the attendees and the organizers of the event.
While attendees may find paying by check is convenient, it still takes extra time to process the payment. Also, checks can bounce if the payer does not have enough money in their account. This can lead to both frustrations and added processing times.
Gift cards may also be used for events, especially those hosted by retailers that involve taking their own cards.
A merchant account represents a bank account a business sets up for accepting payments by credit card or other types of electronic payments online.
Prepaid cards are frequently used for events where the participants pay for tickets. They have the same advantages of credit cards but have a lower level of risk.
Credit cards are standard forms of payment, whether they're used to pay for concert tickets or conferences. They make processing a payment fairly simple, whether it concerns the purchaser or organizer of an event.
Check processing fees, card reader equipment costs and PCI compliance* all are part of processing payments securely and successfully.
*Payment card industry or PCI compliance covers any organization or business that accepts, stores, and delivers a cardholder's private data. Compliance means that the card processor must meet certain security measures to ensure that a client's electronic payment data is both private and safe.
How Credit Card Processing Works
The following information will take your through the 10 primary steps of credit card processing:
1. Payment processors are used for card transactions, acting as an intermediary between the merchant's bank, called the acquirer, and the bank issuing the customer's credit card, called the issuer.
2. Both the acquirer and issuer are members of credit card networks – networks that feature VISA, Mastercard, American Express, and Discover.
3. Payment processors must obtain authorization for both credit and debit card payments and direct the financial institution, as the card issuer, to pay the acquiring bank on behalf of the cardholder. They must do this by using encrypted and secure information when delivering the data.
4. The acquirer, or merchant's bank, pays the merchant through their merchant account, which is a bank account. The payment processor may also feature intermediary services for other payment methods, such as ACH payments or eChecks.
5. When a credit card is processed, a payment gateway is used to streamline the transaction. The transaction may be put through a point-of-sale device such as a card reader or by way of a mobile app or vendor website.
6. The data that is transmitted includes the card number, security code, and expiration date.
7. The merchant receives authorization for the credit card sale via the acquiring bank. When this happens, the acquiring bank checks with the card issuer to confirm that the customer can pay for the transaction.
8. Again, the payment processor acts as an intermediary during the transaction. The merchant sends batch transactions of credit card transactions to the acquiring bank for payment through the gateway. These batches represent all the credit card transactions for the end-of-the-day's sales.
9. In some cases, the issuer may place the transaction on hold to ensure credit availability for the transaction. This is defined as a pending transaction.
10. The issuing bank then delivers the net amount to the acquiring bank to settle the credit card transaction(s) so money can be deposited into the merchant bank account. This may take one to three business days to transact.
What the Processing Fees Cover
Service fees cover the issuer, the acquirer, and the third-party payment processor as follows:
The credit card issuing bank deducts interchange fees* during payment processing.
The acquiring bank deducts a discount for its services.
The payment processor charges merchant fees for processing its payments.
Many event planners make the mistake of assuming that all credit card companies charge the same processing rates. Rates are based on the following criteria:
Whether you are a new or existing customer
To avoid overpaying for credit card processing, be sure to shop around and compare rates from multiple companies.
What are Interchange Fees?
Interchange fees refer to charges a merchant pays that are set by the payment card issuing companies. They are updated periodically.
The rates for interchange fees may vary, depending on the network that is used.
The fees represent a percent of the transacted amount, a flat and fixed fee, or a combination of both charges.
The type of industry influences the rate that is charged. For example, the fee charged for a retail store transaction is typically lower than the interchange fee assessed for buying airline tickets online.
Types of Payment Methods Used for Third-Party Processing
When it comes to processing payments, you need to know the types of payment methods vendors normally accept and how to select a payment processor for keeping things running smoothly. Therefore, you need to make sure the payments you receive from your customers are safe and secure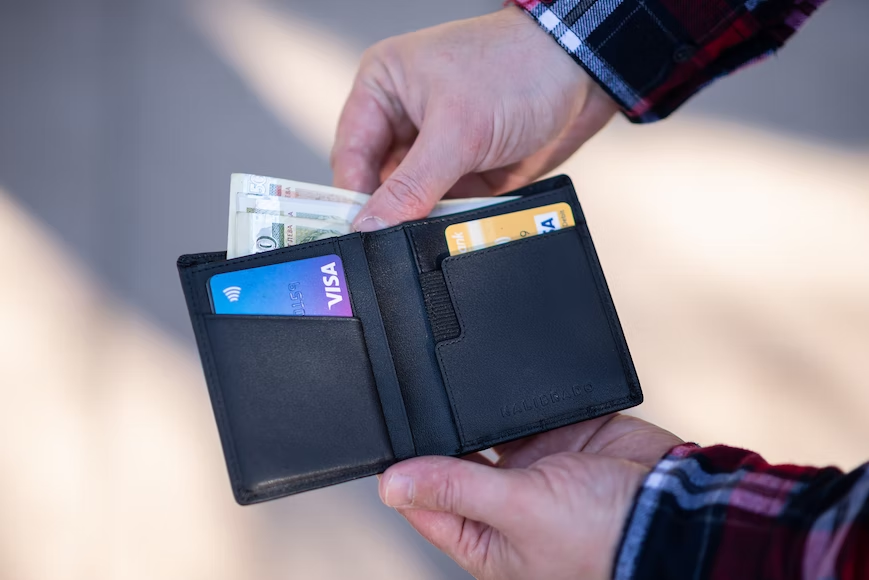 Let's quickly review the regular payment methods or common choices provided for paying customers. You can accept payments in the form of:
Credit cards
Debit cards
PayPal
Apple Pay
ACH
Wire transfers
All of the above listed payment processing options are generally accepted. You don't have to be a seasoned event planner to learn how to streamline payments and make the process as painless as possible.
The Benefits of Event Payment Processing
There are numerous benefits related to event payment processing.
The most obvious benefit is that it allows the event organizers to collect their money quickly – a critical part of the event planning process.
It also provides a convenient way for attendees to purchase goods and services at the event. This significantly improves the payment experience.
Payment processing also increases attendance. Some people might not attend an event if they have to pay a large upfront fee. Payment processing therefore allows some participants to attend a conference or concert and make affordable payments over time.
Best Practices for Event Payment Processing
There are several best practices to keep in mind when processing payments at an event. These include:
Setting up a clear and easy payment process
Using a secure payment method
Providing excellent customer service
Payment Processing and Online Ticketing
When you are offering online ticket sales and accepting credit cards, you're required to comply with the PCI DSS standard.
This standard is designed to protect customer data, including credit card info, so payments are processed in a secure environment.
If you're accepting other forms of payment, you may need a third-party solution to remain PCI DSS compliant. This may include setting up event management software with built-in payment processing.
Security and Privacy Considerations
Event payment processing can pose certain security and privacy risks, including fraud and the risk of data breach. To minimize these risks:
Make sure that your payment processing platform encrypts all data in transit and stores data securely.
Train your staff to be diligent with customer data. This will significantly reduce the risk of a data breach, which can cause serious harm to your business and to your customers.
It is also important to be transparent with your attendees about how you handle their data. You can do this by making sure that your privacy policy is up to date and easy to find when paying online.
Choose EMB for Your Event Payment Processing Needs!
Event payment processing is a critical part of the event planning process. It allows you to collect attendees' money and provides them with a convenient way to pay for goods and services or tickets..
Because there are numerous factors to consider when choosing an event payment processing method, it's important to do your research and select the option that best meets the needs of your event and budget.
Make sure you can process payments using best practices,
Streamline payment processing to increase attendance at your planned gathering.
Keep the above tips and info in mind so you can get paid and give your customers the service they expect and deserve.