The e-commerce industry is steadily growing, and businesses need to keep up with customer demands or risk falling behind. One essential service that businesses require in this digital age is the ability to accept payments online, for which the EMB payment gateway is a top choice. This article will delve into what this service is, how it operates, and its benefits.
If your customers have no option to pay you online, you are risking falling behind the competition in the eCommerce market. So, it's high time you apply to a reputable payment processor for reliable and low cost merchant services that'll allow you to accept payments over the internet. EMB payment gateway is among the services to consider.
Instant Approval Payment Gateway: How It Works
A payment gateway is an eCommerce application service that you can get from merchant services providers. It provides authorization for direct payment transactions or for those via credit cards. So, it is for businesses and retailers operating online, as well as bricks and clicks, or traditional brick-and-mortar stores.
This service makes payment transactions easier and more secure. So, if you're an eCommerce merchant interested in receiving payments online from your customers, you can't do without this type of service. To get approved for a payment gateway, you can apply to your bank or a payment processor.
Let's see how this service works. Here are the steps of its operation:
1. Encryption
2. Authorization request
3. Fulfillment
To protect your customers and their sensitive data, you must comply with the Payment Card Industry DDS (Data Security Standard) rules.
Credit Card Payment Gateway
A credit card payment gateway is a vital component of e-commerce platforms, serving as the intermediary between customers and merchants during online transactions. This secure payment system enables the seamless transfer of funds from customers' credit cards to the merchants' bank accounts. You can use a credit card payment gateway to help make these transactions easier.
The primary functions of a credit card payment gateway include verifying the authenticity of a customer's credit card details, encrypting sensitive information to protect against fraud, and facilitating real-time transaction processing. Additionally, this platform ensures that customer data and financial information remain confidential throughout the payment process by adhering to robust security standards such as Payment Card Industry Data Security Standard (PCI DSS) compliance.
By integrating a reliable credit card payment gateway into merchant's websites or mobile applications, businesses can enhance consumer trust, improve financial efficiency, and expand their geographical reach by accepting multiple currencies and supporting international payments.
A credit card payment gateway uses specialized software that helps merchants process credit card payments. This type of software saves time by automating the various tasks associated with making credit card payments.
There are multiple reasons why using a credit card payment gateway could be beneficial for your finances. First, it can help you save time. Second, it can simplify payment processing in your eCommerce. And finally, it can help restore good credit ratings by preventing lenders from seeing past financial problems.
EMB Payment Gateway
A payment gateway in eCommerce helps with information transfer regarding transactions between payment portals and the front-end processors or banks. So, the high quality of this application guarantees a higher level of protection against fraud by providing a buffer of encryption between the buyer and the seller.
What's more, high-quality payment gateways guarantee faster loading, which is no less important. Besides, did you know that some of the main reasons why customers abandon their shopping carts have to do with the quality of this service?With all that being said, you can't disregard the role the payment gateway plays in your transactions. Thus, take the time to find a true payment specialist like eMerchantBroker.com that can help you make significant headway in your industry.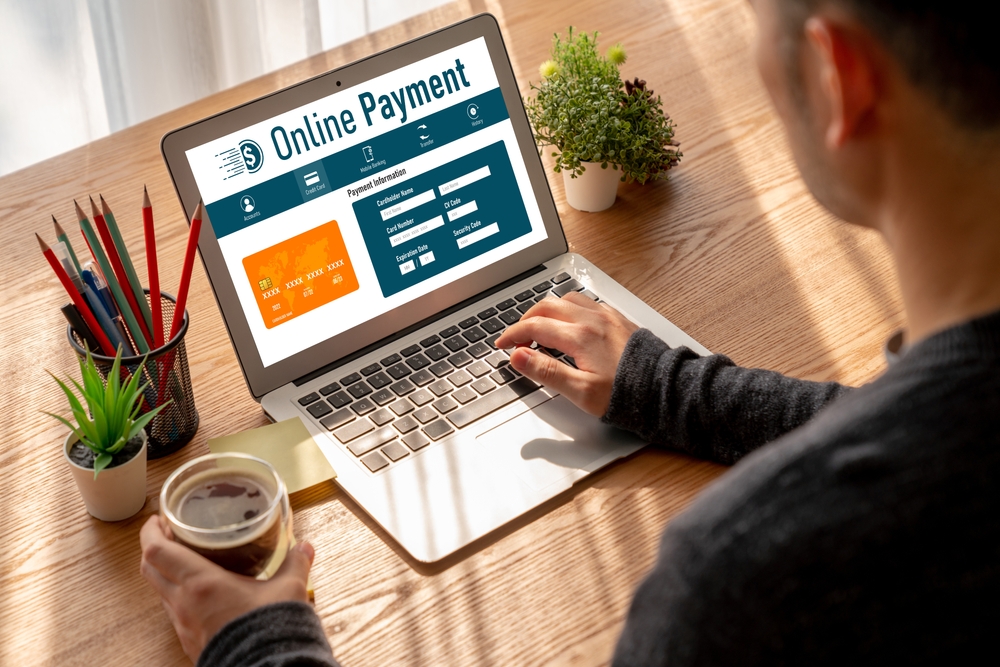 EMB Payment Processing
EMB, the nation's #1 high risk credit card processing company that carries an A+ rating with the BBB, is well aware of the nuances associated with high risk businesses and can best help you get the right payment gateway for your company.
EMB, which also has an excellent rating by Card Payment Options, provides high-risk online payment gateway services for retailers, mail order/telephone order (MOTO) businesses, and merchants running a business online.
In addition, EMB is listed as "Best All-Around High Risk Merchant Account Provider" by ValuePenguin. EMB works with both low and high risk merchants, small and large businesses.
eMerchantBroker.com offers unique high risk payment gateways to make sure your check-out process is flawless. When applying for one, take into account its processing fees, what countries it accepts, and whether it accepts and processes mobile payments or not. Be aware that eMerchantBroker.com offers its own EMB payment gateway.
Open an EMB Merchant Account
EMB offers the smartest transaction routing system you can find on today's market and enables you to accept more than one currency type. All of the gateways are PCI compliant. They're developed to:
Make data transactions from merchant websites and credit card networks fast, safe and secure
Increased time and cost-effectiveness
Transparent process of application
Approval in 24 hours
Fraud prevention solutions
24/7 customer support
A new web portal interface and reports so you access without difficulty and enjoy ease of use
Access to the gateway and report data via API or application-programming interface
When applying, the following documents will be required, besides the application:
A valid, government-issued ID
A merchant account
A safe and secure website: make sure the terms and conditions are available
The latest bank statements (3 months)
If applicable, the latest processing statements (3 months)
Social Security Number or Employer Identification Number
The underwriters will check to see if you follow the steps outlined by PCI.
Opening an EMB merchant account is thus a crucial step for businesses aiming to expand their online presence and increase revenue streams. EMB offers a seamless payment processing solution that caters specifically to high-risk industries such as adult entertainment, online gaming, and travel services.
By opening an EMB merchant account, businesses gain access to a wide range of benefits including global payment processing capabilities, fraud protection tools, and robust reporting analytics. Additionally, EMB's 24/7 customer support guarantees immediate assistance in resolving any technical issues or inquiries. With over a decade of experience in the industry, EMB has earned its reputation as a trusted partner in facilitating secure and efficient transactions for high-risk merchants worldwide.
EMB Direct Debit Option
EMB direct debit refers to a method of payment that allows businesses or individuals to authorize payments from customers' bank accounts directly. EMB offers this service to all its customers.
This transaction process involves granting permission to the merchant, through their payment processor like EMB, to automatically withdraw funds from the customer's bank account on a recurring basis. This payment solution is widely used in various industries including subscription-based businesses, utility companies, and online merchants for hassle-free and secure financial transactions.
With EMB as a reliable payment processor, businesses can streamline their billing processes and benefit from increased cash flow by collecting payments promptly. Additionally, it enhances customer convenience by eliminating the need for manual invoice generation or credit card authorization.
The use of an EMB direct debit system offers a safe and efficient alternative for businesses seeking automated billing solutions while providing customers with simplicity and flexibility in managing their finances.
To sum up, a payment gateway provides authorization for online payment processing. This 3rd party between merchants and customers guarantees a secure transfer of funds. Thanks to the experts at EMB, you can enjoy unmatched cost-effectiveness and convenience for this type of service.
Still have questions?
If you can't find the answer you're looking for, please reach out and chat with our team.
Get in touch