In the last decade, the ecommerce industry has expanded dramatically and opened up a new world of shopping online for customers. The online success of a business depends on converting customers, and having the best online payment services is a key part of converting
customers and increasing your revenue.
What Are E-commerce Merchant Services?
E-commerce merchant services are services offered to online sellers to accept cards and other online payments. E-commerce merchant services offer tools and integrations to make online transactions straightforward and safe for customers and e-commerce merchants.
Why ECommerce Payment Processing Is Essential For
Online Business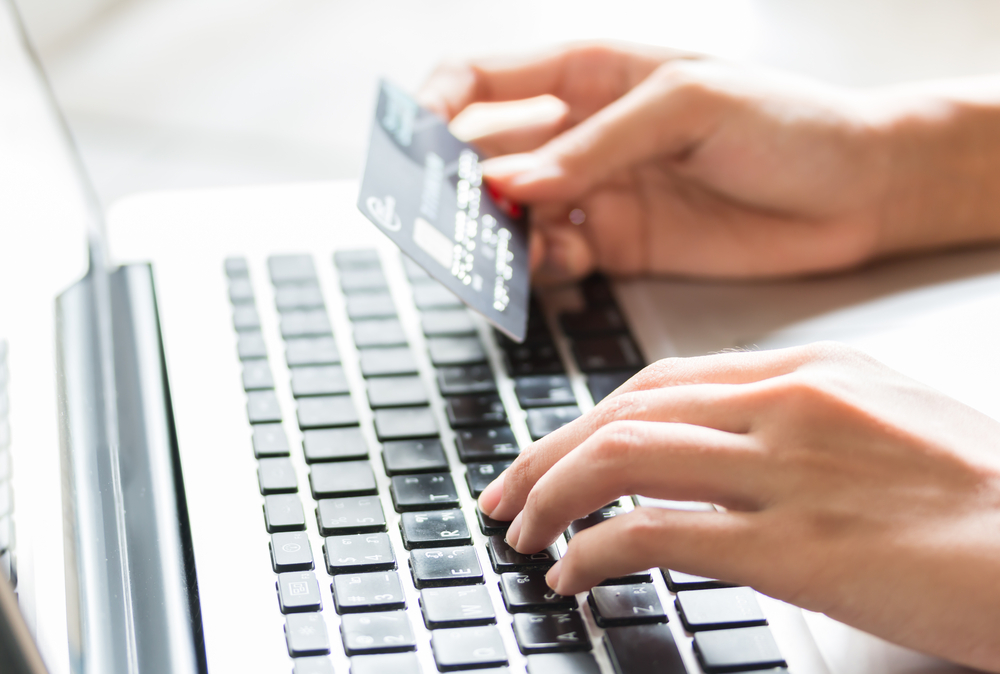 Credit card processing for e-commerce is essential for an online business to succeed for several reasons:
1. Establish An Online Business Presence
The best e-commerce merchant services allow you to establish an online business presence that your customers trust. When your brand is backed by trusted payment gateways for ecommerce, it gives customers trust in your brand and products and helps you to build an online presence.
2. Multiple Payment Options
More than anything in this modern age, customers want convenience. Customers want to be able to use their preferred payment method during checkout so they can feel secure about their purchases. Offering various card payment options, ACH, mobile payments, and more can open your business to more customers.
3. Security And Accuracy
Security is crucial for maintaining customers. The best online payment services focus on making their transaction services secure and provide the highest level of encryption and PCI compliance to protect both customers and your business.
How Does ECommerce Payment Processing Work?
Here is a breakdown of how e-commerce payment processing works.
1. Customer Enters Payment Data
When the customer begins the checkout process and submits their payment data, the ecommerce website opens up a payment gateway.
2. Customer Data Sent To The Processor
Now the payment data is encrypted and sent to the payment processor. The payment gateway handles the technical part of this process.
3. Payment Is Approved Or Declined
When the payment processor collects the encrypted payment data, they check to see that it is valid. If the information is valid, the processor approves the purchase. If there is a problem with the information or missing funds, the transaction is declined.
4. The Payment Processor Sends The Decision To The Gateway
The payment processor tells the payment gateway if the transaction is approved or denied. Then the gateway reports back to your website.
5. The Payment Processor Credits The Merchant
If the payment is approved, the processor sends the money to the merchant, and the payment process is complete.
What To Consider When Looking For The Best Ecommerce Merchant Services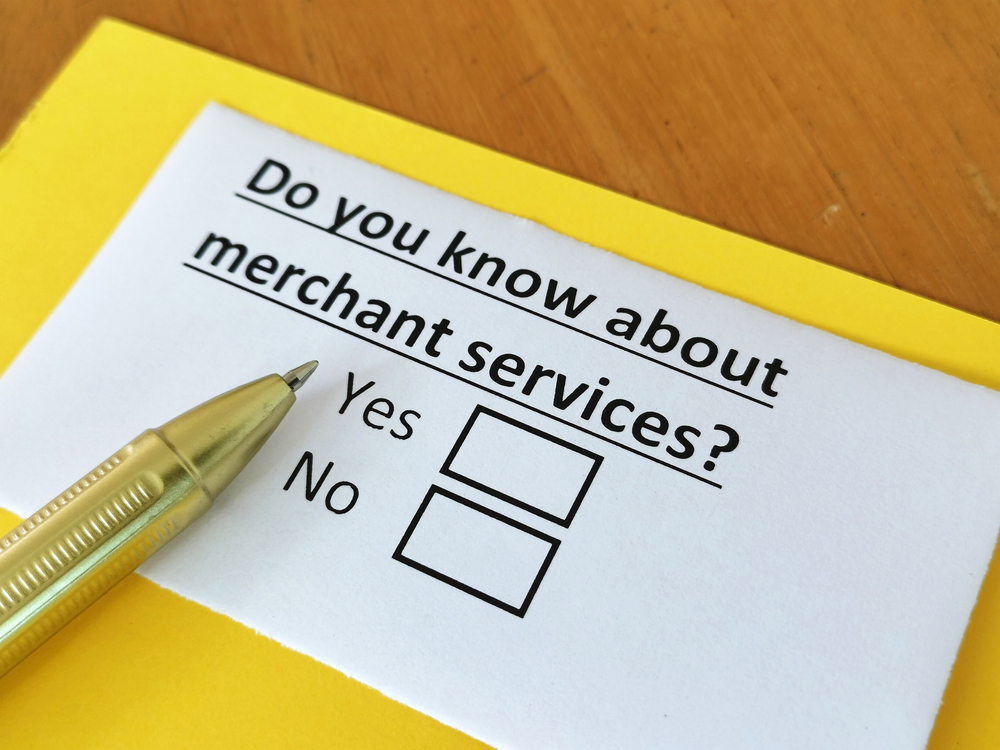 When researching the best e-commerce merchant service, it is important to keep in mind the following features:
1. Integrations
The online merchant services that you choose will need to integrate with your e-commerce website as well as any other existing business services. You will need integrations such as Amazon Pay, Apple Pay, PayPal, Chase Pay, etc.
2. Payment Options
It is crucial that the best merchant service that you choose will need to give you the ability to accept Visa, Mastercard, Discover, American Express, and other digital payment options. The more payment options that you can offer, the more customers you open your business up to.
3. International Processing
Even if you don't sell internationally currently, choosing the best e-commerce merchant service that can handle international payments is essential. You want your merchant servicer to be able to grow with your business.
4. Encryption And Security
The difference between a secure and an unsecured checkout process can make a large difference for your business and customers. Ensure that the e-commerce payment processing you choose handles encrypted secure payments.
5. Affordable Fees
Most online merchant services will charge you for every sale, so ensure that you're setting up an account that has affordable fees. When choosing the best merchant service, consider the volume of sales you make and calculate the overall cost.
6. Customer Support
Whenever you have an issue, you want to be able to quickly reach your support team. Ideally, the best merchant service provider will provide 24/7 support via phone, live chat, email, and more.
7. Tokenization
Tokenization is a way of securing online payment data. When a customer enters their information, a token is created to identify it and protect it from theft. The ideal e-commerce payment processing will use tokenization to protect customer information. Tokenization also allows for customer data to be securely stored for faster checkout in the future.
8. Mobile Payment Support
With the modern world becoming more cashless, mobile payment support is necessary. A merchant servicer that supports mobile payments will allow you to access more customers who use their mobile phone, tablet, or other mobile devices to make payments. This can offer your customers more flexibility and bring you more revenue.
9. Data Analytics
Payment data analytics is another useful feature of the best e-commerce merchant services. Using data analytics to analyze payments can give you insights into your customer experience and business performance. It can help you to judge the effectiveness of a single location or product.
Comparative Analysis Of The Top Five Ecommerce Online Merchant Services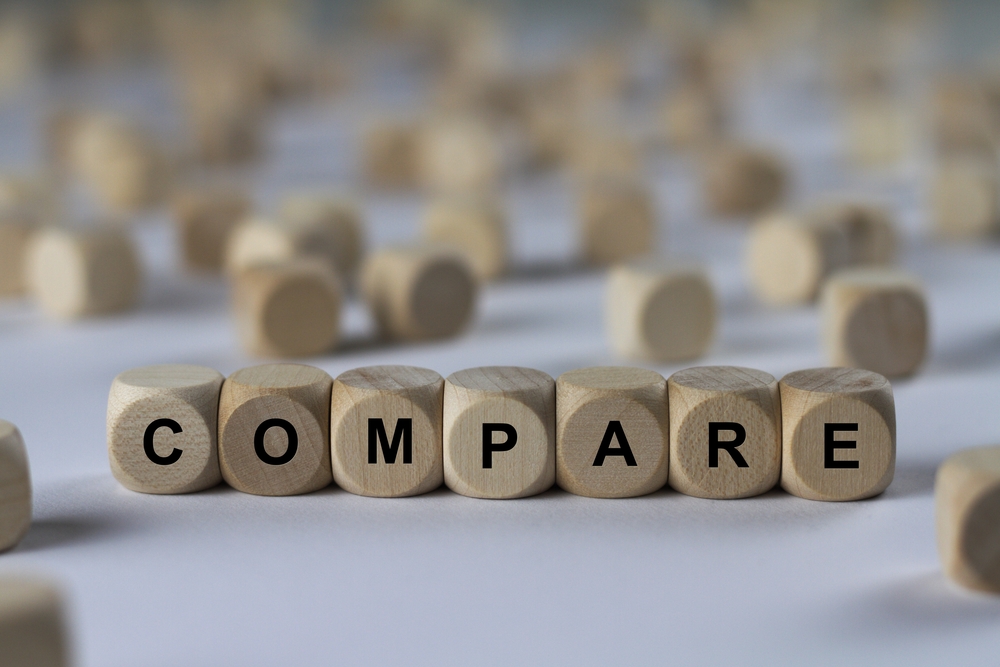 Here we will compare the top five e-commerce payment processing options.
1. Emerchantbroker 
Out of the services listed, Emerchantbroker is the main service provider that can support a high-risk industry merchant. The other services in this list don't specialize in high-risk merchants and the support they need to run their business successfully. They are also the only option that allows cryptocurrency and alternative payment methods.
2. Authorize.net
Authorize.net is a merchant services provider that offers comprehensive services, but they do have their limits. They only support international payments if you are doing business from certain countries, they also impose transaction limits that can affect merchants, and many customers have also had a negative user experience with the platform.
3. Square
Due to Square not being a traditional merchant service provider, there are more limitations on their services. Square doesn't have the ability to support a high-risk merchant, provide some other payment options that a merchant service can, such as cryptocurrency and some other digital payment options, more strict payment limits, and less overall capabilities.
4. Stripe
Due to Stripe not being a traditional merchant services provider, there are more limitations. Stripe does not offer support for high-risk merchants, high-volume payments, cryptocurrency, and other alternative payment methods, specific transaction limits, specific volume limits, specific payout limits, and more.
5. Adyen
Adyen doesn't support Bitcoin and other cryptocurrency payments, has a limit of 50 transactions per month, a required monthly minimum, mixed customer reviews, has up to 4 percent fees per transaction, and customers complain about slow deposit times, minimum invoicing limits, and steep technical curve to use the platform. Several customers also claim to be surprised by hidden fees.
Best E-commerce Merchant Services: Key Takeaways
The right ecommerce payment processing can provide your customers with convenience, security, support for international payments, mobile payments, cryptocurrency and more, provide you with international payment processing and more.
Emerchantbroker offers the best e-commerce merchant service options. They offer 24/7 customer support, support all major credit cards, digital payments and cryptocurrency, offer affordable rates, the ability to keep updated on credit card regulations, and a straightforward platform.
Check out Emerchantbroker today and experience the best e-commerce merchant service for your business.