Every day thousands of merchants swipe cards for customers bearing with these actions significant responsibility. In effect, merchants must comply with the rules set forth by the Payment Card Industry (PCI) to ensure the protection of card users' personal and financial information. Hence the importance of discussing PCI compliance, common scams, and how to identify and avoid them.

Computers used by merchants have shown great vulnerability and questionable tactics. They have a network that not only they use, but have opened to their customers for their use as well. If the firewall they are using is incomplete or in any way, shape, or form it will expose information to hackers and thieves. We have all heard in recent years of the tactics taken by cyber terrorists, and they have no problem taking what is not theirs.
PCI Compliance Rules
The PCI was started by American Express, Discover, MasterCard, Visa and JCB International as major credit card holders. As long as merchants follow the rules, they are in compliance. If they fail to keep information safe, it can result in major fines.
Fines for not conforming with guidelines range anywhere from $5,000 to a whopping $100,000. If you are a small business, these fines could make you close your doors. Even if you are one of the major retailers, it could put quite the damper on the budget. It is serious business and these card companies intend to keep the bar high.
PCI DSS (Data Security Standard)
The PCI has mandated that retailers properly secure their data from the credit cards and they have a twelve step process that they have called PCI DSS or Data Security Standards. If merchants follow these twelve steps strictly, they are in compliance with the rules and the public can rest assured their information is safe in that company's hands.
Companies are divided into four business levels:
Level One: More than 6 million transactions a year
Level Two: 1 million to 6 million transactions per year
Level Three: 20,000 to 1 million e-commerce transactions per year
Level Four: Less than 20,000 e-commerce transactions per year
The higher the level an organization belongs to, the more rigorous they should be in implementing data security standard measures and the stricter auditing practices should be in place. Most high-risk merchants fall into Level four status being the hardest to keep track of, but with the PCI Security Council, they continually ask for validation through certificates. With this check and balance system going on, the PCI seems to work adequately.
Why is PCI calling me?
Merchants might receive calls from organizations claiming to be PCI or related to PCI compliance. These callers might pressure businesses to pay a fee for PCI compliance or threaten penalties for non-compliance.
These calls could be genuine or may be an attempt to scam businesses. It's essential to verify the caller's legitimacy before providing any information or making any payments. Genuine PCI representatives will usually direct merchants to their website or provide email correspondence to confirm their identity.
Merchants should avoid scams from businesses that claim to offer PCI compliance services at a fee but have no intention of providing any real assistance. These scams could leave high risk merchants out of pocket and non-compliant with PCI regulations. To avoid such scams, research the company, check for reviews, and verify their legitimacy with the PCI Security Standards Council.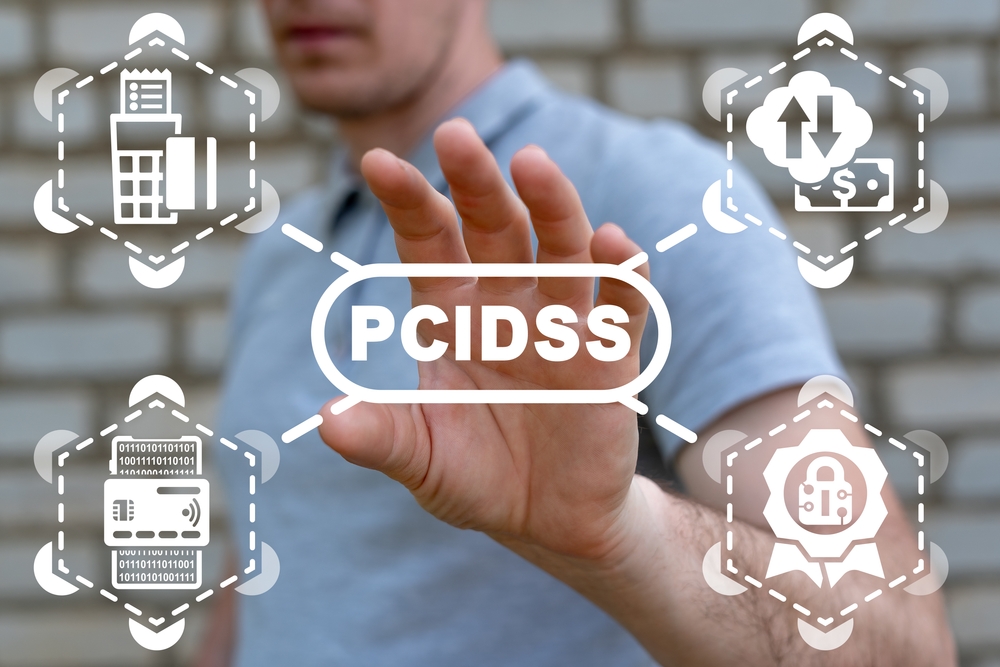 Being scammed by the PCI Compliance fee
Some businesses might claim to offer PCI compliance services at a fee but have no intention of providing any real assistance. Merchants may also receive unsolicited calls from individuals claiming to represent PCI or a related organization.
These callers might pressure businesses to pay a fee for PCI compliance or threaten penalties for non-compliance. Be cautious of such calls, as they could be scams. Always verify the legitimacy of the organization and caller before providing any information or payment.
Merchants may also wonder: is PCI compliance manager legit? Normally, PCI Compliance Manager is a legitimate service offered by various companies to help businesses achieve and maintain PCI compliance. However, scammers may use similar names to deceive merchants into paying for non-existent services. Beware of these potential threats and do not provide them information that may result in a scam.
PCI compliance partner
When searching for a PCI compliance partner, it is crucial to do extensive research and considerations before making a decision. Several crucial factors must be taken into account to ensure the integrity and security of sensitive payment card information.
Firstly, evaluate the provider's reputation and experience in the industry. It is imperative to assess the partner's level of expertise in the field. They should possess a deep understanding of PCI DSS requirements and have extensive experience helping organizations achieve compliance. Check for reviews and testimonials from past clients to assess their level of expertise, reliability, and customer service.
Secondly, verify the provider's certification status and look for any potential red flags such as lack of transparency or non-adherence to industry standards. The provider's certification in payment security information guarantees merchants that they will provide you with the tools to help your organization build a secure payment environment. Having a PCI certification demonstrates a level of understanding that can provide a strong foundation for adequately managing payments with the utmost security in any industry.
Thirdly, ensure that the partnership aligns with your specific business needs and goals. The partner should offer comprehensive services that cater to your specific needs, including vulnerability scanning, penetration testing, and policy development assistance.
In fourth place, considering costs associated with partnering with them—including setup fees, monthly charges, and potential fines for non-compliance—is indispensable to guaranteeing a feasible long-term collaboration built on mutual understanding and benefit.
Finally, establish clear communication channels between you and your provider to foster transparency throughout your working relationship. Moreover, evaluating the partner's level of customer support is vital as ongoing maintenance and support play a significant role in ensuring continued compliance.
By carefully considering the factors depicted above, businesses can find a reliable PCI compliance partner that aligns with their specific needs while avoiding fraudulent scams in an ever-changing digital landscape.
Conclusion
In conclusion, PCI compliance is essential for protecting consumers' personal and financial information. While the system works well with proper firewalls and security, human factors can still lead to potential scams. By being vigilant and verifying the legitimacy of organizations claiming to represent or assist with PCI compliance, merchants can avoid falling victim to scams.
Overall, PCI compliance is not a scam at all. It's put into place to protect the average buyer from losing all their privacy and from thieves walking off with everything. High Risk Merchant Account companies like eMerchantBroker.com can help businesses set up and maintain their PCI compliance. As long as everyone follows the rules, the system works, keeping consumer information safe and merchants compliant.
If you receive a call from PCI (Payment Card Industry), it may be to verify your compliance with their security standards. As a business that processes card transactions, you are required to follow PCI's guidelines to ensure the protection of cardholder information. This might include checking your firewall, data security processes, and other measures to keep customer information secure.
The PCI compliance fee is not a scam. It is a legitimate charge for businesses that process card transactions to ensure they are compliant with PCI's security requirements. This fee covers the cost of maintaining a secure environment for cardholder data and helps prevent fraud. Choosing a reliable payment processor, like eMerchantBroker.com, will ensure you are paying the correct fees and staying compliant with PCI regulations.
The PCI Compliance Manager is a legitimate service that helps businesses ensure they are adhering to the security standards set forth by the Payment Card Industry. This might involve guiding you through the 12-step process to securing customer data, assessing your business's risk level, or certifying compliance through validation certificates. The goal is to protect cardholder information from potential data breaches and fraud.
Still have questions?
If you can't find the answer you're looking for, please reach out and chat with our team.
Get in touch