Bitcoin will mark 2018's first quarter as its worst ever.  The world's top cryptocurrency dropped significantly standing at $6,782.64.  While newbie's in the financial world may panic or even choose to liquidate what's left of their Bitcoin investments, a recent forecast by financial experts from howmuch.net indicate that the popular cryptocurrency may make an unexpected comeback.
According to the financial website, Bitcoin has gone through several awful crashes, and these fluctuations show how volatile the crypto is.
But this last crash seems to be a big blow to investors; others even think the end days are near for Bitcoin.  Major investors have shown concerns that this crash may be a sign the cryptocurrency is facing a new normal. On the other hand, howmuch.net in a blog post, urged merchants to step back and review Bitcoin's current state in comparison to its past. And though it is true Bitcoin has plummeted several times in the previous years, what's it's relation to past downturn.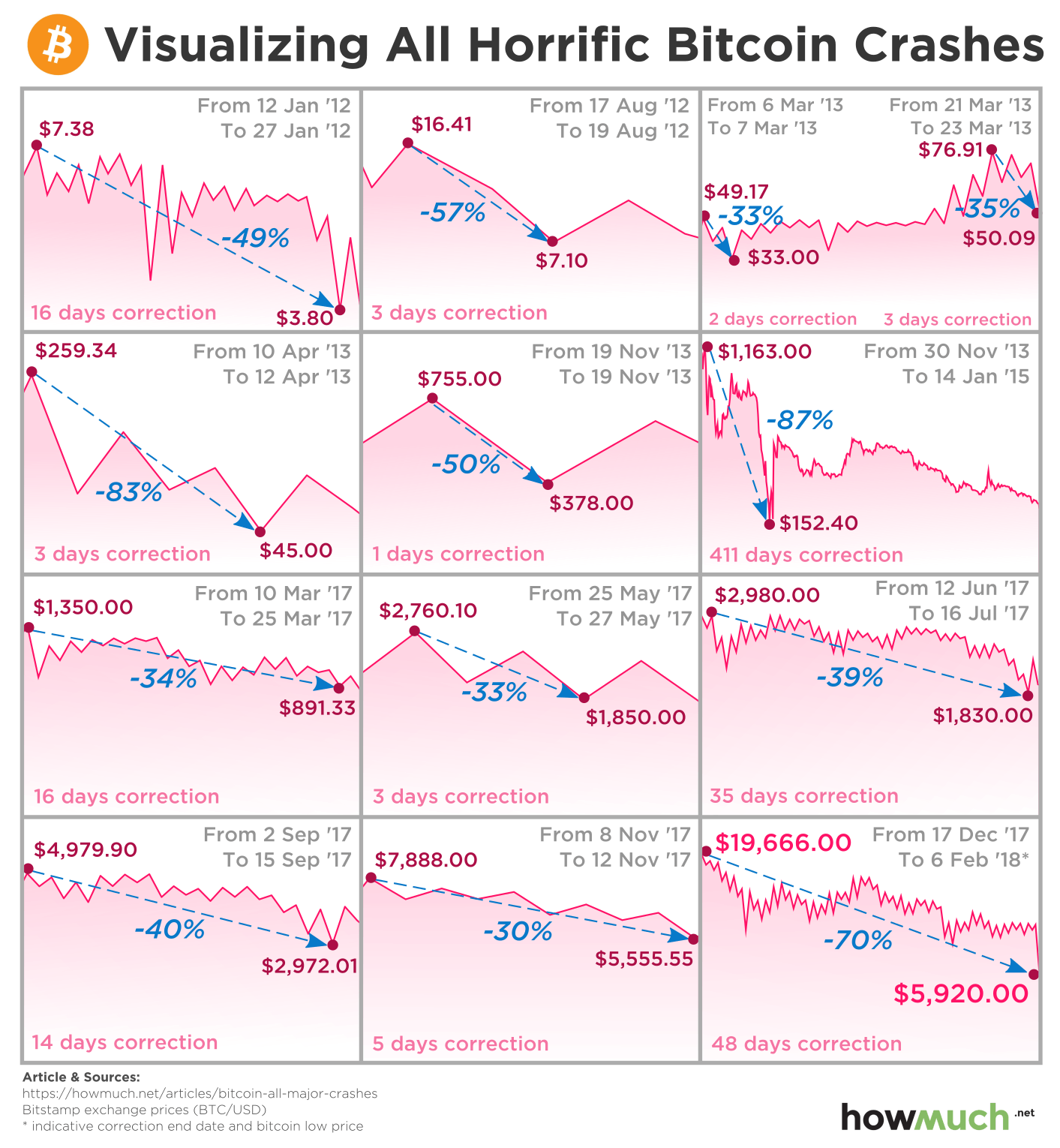 The above is an illustration of the many other times Bitcoin fell.
You don't need a second look to tell that Bitcoin has indeed been resilient. Though you may worry about the fluctuations and wonder whether investing in Bitcoin is worth the effort, enthusiasts see profits in the struggles.
The above analysis shows that since January 2012 Bitcoin has faced thirteen major crashes or corrections including this last nosedive. Losses have hit lows and high at 30% and 87% during these drops.
The point is; crashes are part of the crypto market. And veterans are requesting that we rely on data in tough times, rather than being swayed by emotions. Don't also follow the footsteps of the investors that left. Maybe they had no business getting involved Bitcoin. And while the present lows could last some time, things may get better soon.
Conclusion
It's not yet time to panic, Bitcoin merchant account holders should stay put, as we anticipate better results in the near future.