Qualified Accounts for a Travel Merchant Account
Travel is an essential part of life that millions of people across the globe have come to accept as commonplace. Whether the travel is for business or leisure, those who can and want to travel are proactive in booking a hotel room or securing that flight ticket. From relaxing cruise line vacations through the Caribbean, exhilarating backpacking trips through Asia, glorious sightseeing across Africa, or perspective-expanding discoveries throughout the Americas, people have many reasons to travel home and abroad.
For businesses in the travel industry, the boon of modern travel presents excellent opportunities to provide premier service to customers and companies alike. EMerchantBroker helps travel companies with exclusive travel merchant services for any business in the travel industry.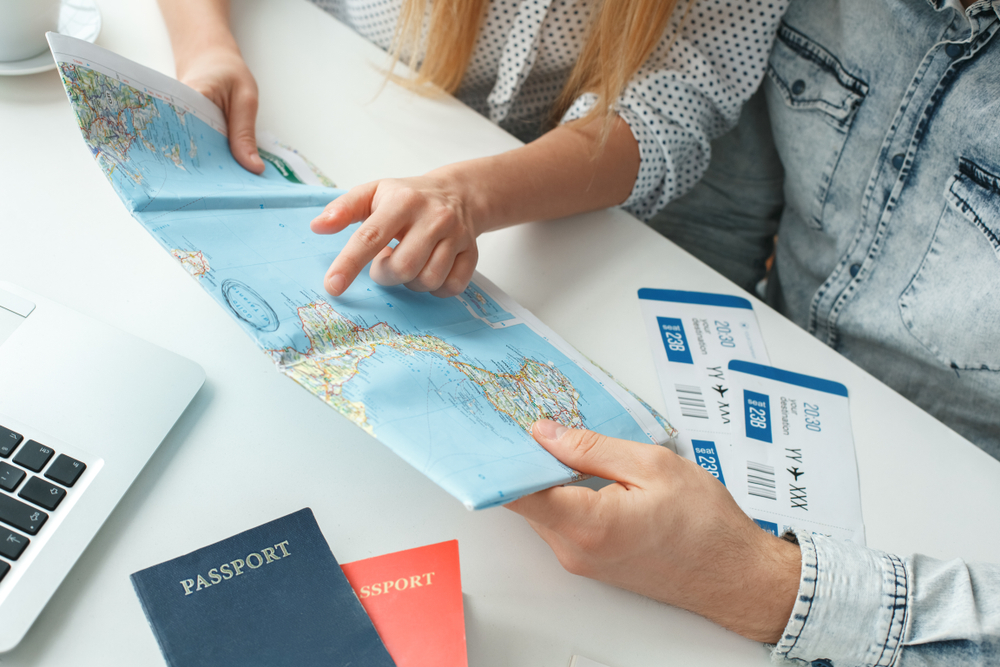 Current Travel Industry Financial Trends
As you may be aware, the travel industry was significantly impacted by the onset of the COVID-19 global pandemic in 2020. Travel was nearly non-existent, with sovereign government mandates of mass shutdowns of countries' borders and efforts to mitigate the spreading of the COVID-19 virus. Massive employee layoffs and furloughs began after widespread flight, room, and board cancellations poured in.
Businesses in the travel industry were forced to alter their economic outlooks for years to come with significant adjustments. According to the U.S. Travel Association, total travel spending, including domestic and international travel for both Business and Leisure categories, was a whopping $1.17 trillion in 2019. This figure towers over the $722 billion and $886 billion spent on travel in 2020 and 2021, respectively. These numbers show the significant decrease in spending felt by many consumers in the U.S. and abroad.
The pent-up demand caused by the reduction of traveling in 2020 and 2021 translated to a remarkable recovery to pre-pandemic levels for the travel industry in 2022. This travel trend continues to tick upward for 2023. The U.S. Travel Association is forecasting Total Travel Spending for the U.S. in domestic and international markets to reach $1.15 trillion in 2023, representing a 98% spend recovery to 2019 levels.
Additionally, an article published by Forbes noted, "A survey by Booking.com found that nearly half (49%) of its respondents selected that they are likely to spend more on their next trip to make up for lost time. Perhaps more telling, 43% of respondents are willing to go all out when it comes to costs. Younger travelers in particular intend to splurge. An Expedia study found that 80% of survey respondents between the ages of 18 and 34 are willing to pay to upgrade their experience."
It is incredible to see the travel industry bounce back after the global pandemic shock slumped all areas of the global economy. The travel industry was among the hardest hit and is making a comeback in stride. It is also promising to see that individuals and businesses are slowly, yet surely resuming their pre-pandemic spending on travel or, in some cases, exceeding those pre-pandemic levels.
However, this presents challenges for companies operating in the travel industry. As you will find out in this article, EMerchantBroker is here to guide and provide businesses in the travel industry with the tools needed to tackle those challenges by providing a merchant account for travel businesses.
What are Travel Merchant Services?
Travel merchant services allow businesses to accept payments online, over the phone, or in person, through credit cards, debit cards, ACH/eCheck, or gift cards via a merchant account for travel business.
This service extends across sovereign borders. Travel merchant businesses accept payment from all over the world in different currencies, whether in U.S. Dollars, British Pounds, Japanese Yen, Chinese Yuan, Euros, or the currency a customer prefers. For businesses in the travel industry, the ability to offer and accept different payment methods increases their reach and reputation with customers while simultaneously increasing their success in generating increasing revenue over time.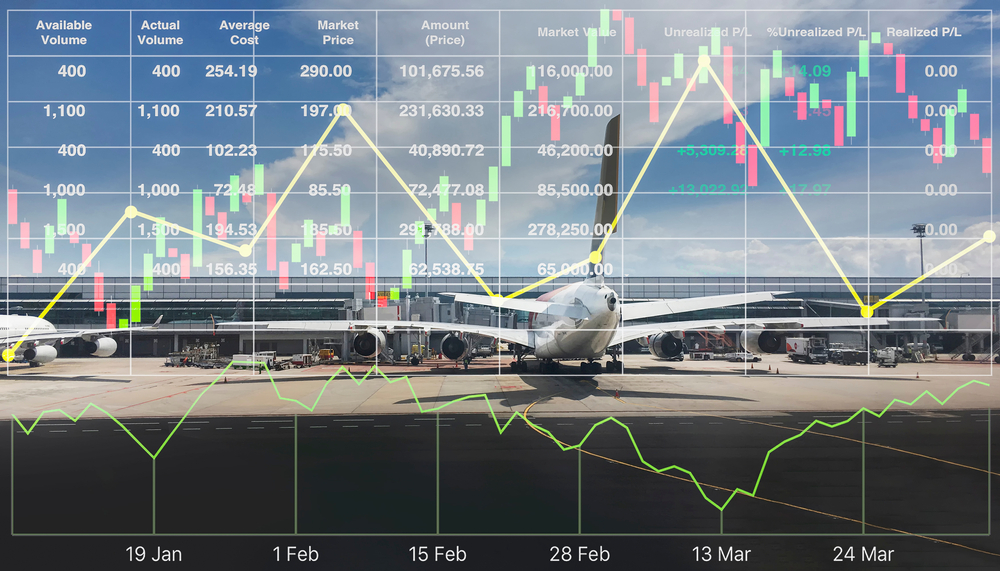 https://www.shutterstock.com/image-photo/business-aviation-marketing-stock-information-data-2011185419
What Businesses are Designated for Travel Merchant Services?
Businesses designated to qualify for travel merchant services are those in the travel industry. Here are some examples of companies that qualify for travel merchant services:
Airbnb

Airlines

Charters

Cruise lines

Independent travel agents

Reservations

Hotels/Lodging

Resorts

Ticket Sales

Timeshares

Online travel reservation

Tour operators

Transportation

Travel Agencies

Travel eCommerce websites

Vacation packages/discount offerings
Businesses may also classify as operators in the travel industry based on the six-digit numerical code assigned through the Northern American Classification System (NAICS) or the four-digit numerical Standard Industrial Classification (SIC). These codes identify businesses' primary purposes in the United States and other countries.
NAICS Codes Qualified for Travel Merchant Services
524210: Insurance Agencies and Brokerages (travel insurance)

561510: Travel Agencies (travel agents and agencies)

561520: Travel Operators (bus tours, sightseeing, excursions)

561590: Other Travel Arrangement and Reservation Services (online reservation agencies and travel comparison sites)

454111: Electronic Shopping, Internet Retail Sales (online travel sales)

721110: Hotels and Motels

531390: Other Activities Related To Real Estate (timeshares)
SIC Codes Qualified for Travel Merchant Account
4724: Travel Agencies (online travel agents, tour arrangement, transportation, and rental car businesses and hotels)

4725: Tour Operators (tour operators, charters, and excursions)

5615: Travel Arrangement and Reservation Services (online travel agencies and cruise lines)

6411: Insurance Agents, Brokers, and Services (travel insurance)

7011: Hotels and Motels

7012: Timeshares (timeshares, recreational and sports camps, campgrounds, and trailer parks)

7041: Organization Hotels and Lodging Houses (membership-based travel and lodging, such as timeshares)

7375: Information Retrieval Services (lost luggage)
For more information regarding the travel industry, review our article on emerchantbroker.com.
Why are Travel Merchant Accounts Considered High Risk?
While the travel industry continues to be an integral part of the world's economy, it is often quite difficult for business operators in the travel industry to obtain a cost-effective and reasonable travel merchant account. As a whole, the travel industry is considered high risk by banks, financial institutions, and payment processors, lending to the difficulty of obtaining a travel merchant account. Let's discuss why the travel industry and travel merchant accounts are considered high-risk.
The travel industry and travel merchant accounts are considered high risk for the following reasons:
The industry is susceptible to higher volumes of debit and credit card chargebacks. Many purchases do not occur in person but online through computers and mobile devices. This type of transaction is known as a card-not-present or CNP transaction.
The average ticket prices are generally above $50 per transaction. When considering the combined cost of accommodations, flight, and other transportation costs incurred when traveling, the overall price of a trip may quickly run over hundreds if not thousands of dollars. Budgeting becomes further complicated if a customer files a transaction dispute, initiating a chargeback.
Travel-related purchases are usually made weeks/months in advance. In addition to travel purchases being majority settled through CNP transactions and costly by nature, the travel purchases are typically made weeks or months before the leisure or business trip. Surprises may arise during the interim period, such as flight and hotel cancellations, changes in trip itineraries, scheduling issues, etc. When this occurs, customers may file a dispute with purchases already made, leading to chargebacks and fees. During the beginning of the global COVID-19 pandemic, many trips were canceled indefinitely. Consequently, millions of customers had to be fully reimbursed for those trips by businesses in the travel industry.
Businesses in the travel industry experience elevated levels of bankruptcy. While household-name airlines and hotels may be less susceptible to bankruptcy, several smaller companies in the travel industry depend heavily on having fully occupied rooms or flights to generate the revenue needed to pay for operating business expenses. Fewer bookings often lead to staff cuts and reduced flight or hotel services, which can significantly impact customers' experience in a negative way.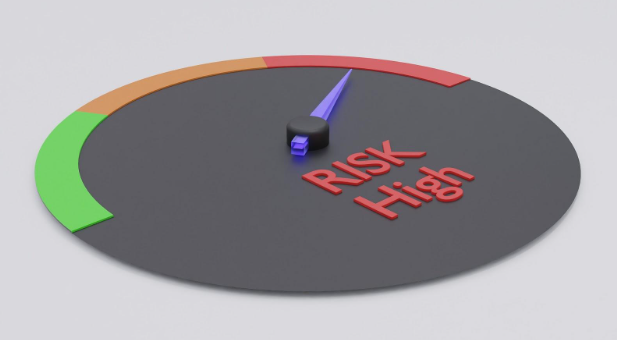 Benefits of Travel Merchant Services
There are various benefits for businesses to obtain a merchant account for travel business. Merchant accounts for travel businesses provide travel merchant services that facilitate enhanced chargeback and fraud protection, extensive banking networks, multi-currency and cross-border payment processing, reduce costs for chargebacks, securing higher credit and debit card processing volume caps, and reduced chargeback ratios.
At EMerchantBroker, high-risk merchants are offered access to the Cardholder Dispute Resolution Network (CDRN) and Ethoca's alert system mitigation program. This is particularly important because this mitigation program allows companies to resolve credit card transaction disputes directly, reducing chargebacks by as much as 25%. The needs of a merchant account for travel businesses are nuanced and should be tailored to the travel industry.
Apply for Travel Agency Merchant or Merchant Account for Travel Business Today
EMerchantBroker, with an A+ BBB rating, specializes in premier payment processing solutions perfectly tailored to suit the nuances of your travel business, managing your high-risk credit processing needs. If you are ready for a travel agency merchant account or a merchant account for a travel business, then apply today! Our application process is easy, with the receipt of approvals in as little as 24 hours. Our world-class staff stands ready to answer all your questions about pricing, contracts, and other services and will assist during your account setup. Give us a call today and learn more about your merchant account for travel businesses.