Are you in the adult industry looking for a reliable and affordable high risk adult merchant account? What's important to know before applying to a high risk payment processing company for an adult business merchant account?
Adult Industry: Adult Business Merchant Account
According to the Global Adult Entertainment Market report, the global adult entertainment market accounted for $47670.92 million in 2021. The market size is forecast to grow at a compound annual growth rate (CAGR) of 7.12% from 2021 to 2027. As a result, it's expected to make up $72034.88 million by 2027.
Industry operators consider mobile consumption of adult websites as a growth area. And mobile consumption of adult content allows consumers to access adult materials on demand. As a result, the demand for industry products and industry revenue is increasing.
Since the number of mobile Internet connections is anticipated to grow in 2023, the industry gets a potential opportunity for growth. Are you running an adult business? What steps should you take to move your business forward and fight the growing competition?
You need a secure, advanced, and low cost adult merchant account to accept payments from your customers. In today's increasingly digital world, accepting online payments isn't recommended: it's a must.
For example, according to Statista, cards were a popular point-of-sale (POS) payment method in the U.S. after COVID-19. Specifically, 40% of POS payments were made with credit cards. So, you need to use online payment processing methods so your customers can pay for your services over the Internet.
Thankfully, there are reputable providers of a high risk adult business merchant account in the space that can help you get the best deal for your high risk business wants and needs. Below, you'll learn more about obtaining a high risk merchant account for your risky business.
Adult Dating Merchant Account: Why It's High Risk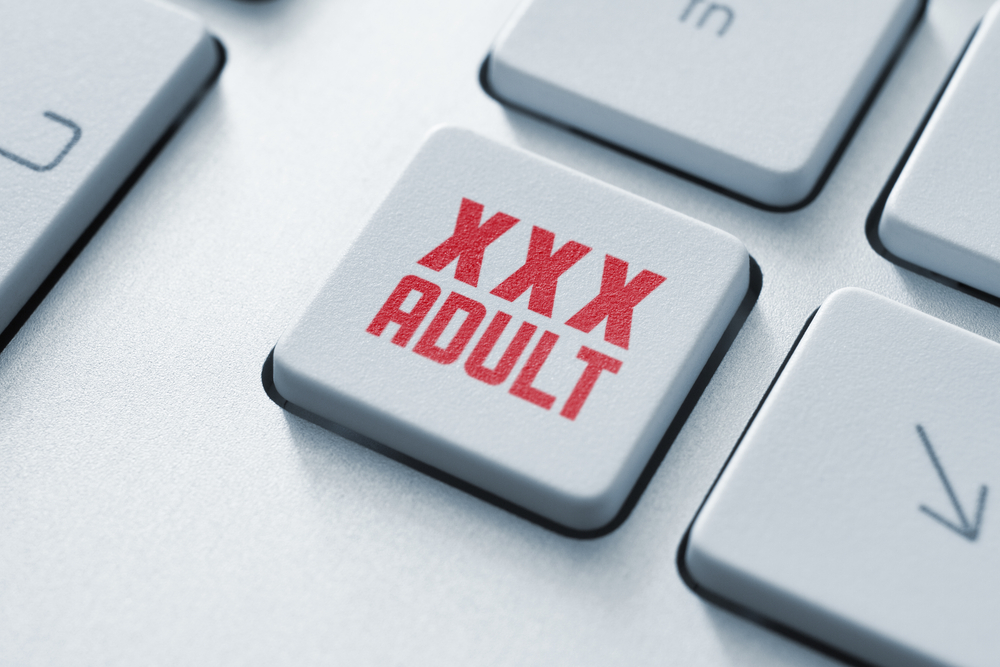 Traditional banks classify businesses in certain industries as high risk. This refers to industries like online dating and entertainment, gambling, and cannabidiol (CBD). The high risk nature of these businesses has to do with more than one reason, including:
A high rate of chargebacks.

A high level of fraud.

Lack of a brick-and-mortar business or enough assets.

Industry regulations.
So, no matter whether you need an adult dating merchant account, adult phone merchant account, or adult subscription merchant account, make sure to work with a reputable high risk services provider in the space.
Why Adult Merchant Accounts Are High Risk
Chargebacks (usually higher than 0.9%) and fraud can automatically put you under the high risk category. And the more your business is associated with chargebacks and fraud, the greater risk you have in the eyes of payment processing companies.
Chargebacks are the fees credit card providers require businesses to pay. Specifically, providers use these fees to cover the losses associated with disputed or fraudulent transactions that high risk businesses may cause.
For example, travel businesses are tabbed as high risk because many factors, such as weather, cause cancellations. As for adult entertainment businesses, they also deal with a high rate of chargebacks. Specifically, customers very often use adult entertainment sites and then ask for a refund, claiming they haven't visited the sites.
That's why the high risk nature of adult businesses makes traditional banks and financial institutions shy away from them.
In addition, banks won't consider you a reliable merchant if you lack a physical store or enough assets. Even your excellent credit score, good reputation, and solid revenue streams can't help you in this case. Why? Banks want to be sure you can pay back the amount borrowed.
Moreover, laws and regulations are additional factors determining whether your business is high or low risk. Specifically, the adult industry is associated with specific laws and regulations. For instance, Law 2257 requires all adult business owners to have age verification tools on their websites.
Besides, you must have government-issued ID records for all "performers." What's more, adult merchants can't get involved in the sale of adult toys in all states: some states ban them. All these factors can significantly limit your customer base and serve as a warning sign for standard merchant account providers.
That's why traditional financial institutions find these businesses risky and deny them any form of merchant processing services.
High Risk Merchant Account Pros and Cons
High risk merchant accounts come with both advantages and disadvantages. Here they are:
Advantages:
Rare Termination of Accounts
High risk processors rarely terminate merchant accounts because of excessive chargebacks. Importantly, they provide advanced chargeback prevention services.
Higher Level of Payment Security
High risk merchant account providers use advanced technology solutions to detect and prevent fraud. As a result, your debit- and credit-card data is protected securely.
Multicurrency Payment Processing
High risk merchant accounts enable you to accept more than one currency. So, you can serve a large number of customers all around the globe.
Reserve Account for Chargebacks
Think of a merchant account reserve as a predetermined amount of your business's revenue your acquiring bank holds in reserve.
Bad Credit Isn't a Problem to Process Transactions
Credit card processing even with bad credit or financial setbacks isn't an issue. T
Offering services in many markets enables you to enjoy larger sales, thus increasing revenue.
A Path to Long-Term Growth
Providing services to a large number of customers in international markets opens up doors to further growth.
Disadvantages:
Higher fees for transaction processing.

A reserve account can be mandatory, and the monthly volume can be as high as 50%.

Account closure can be associated with a rolling reserve of up to 180 days. A rolling reserve means the processor withholds an agreed-upon percentage on each transaction.
Who Can Help You with a High Risk Adult Merchant Account?
The annualized market growth of adult websites in the U.S. makes up 14.1% from 2017 to 2022, according to IBISWorld. Are you looking for secure and affordable merchant services from a reputable provider to increase profit?
Thankfully, there are respectful, BBB-accredited high risk merchant processors in the U.S. Thanks to these high risk specialists, you can enjoy hassle-free access to low cost and secure adult merchant services, including an e-check merchant account for adult business.
Shop around to find a reputable merchant account provider in the high risk space that will offer you services based on your specific business needs. Also, make sure the high risk specialist is more focused on whether you can pay back the borrowed funds instead of requiring you to have an excellent credit score.
Importantly, with a reputable high risk merchant processor, you can enjoy:
Approval within 24 to 48 hours

High risk rates at 2.99%

True high risk account professionals

No fees for application or setup

No annual fees

No gimmicks

Services to reduce chargebacks
As compared, most high risk payment processor offer:
Longer wait times for approval

High risk rates above 2.99%

Application or setup fee

Annual fees and gimmicks
Applying for Adult Entertainment Merchant Accounts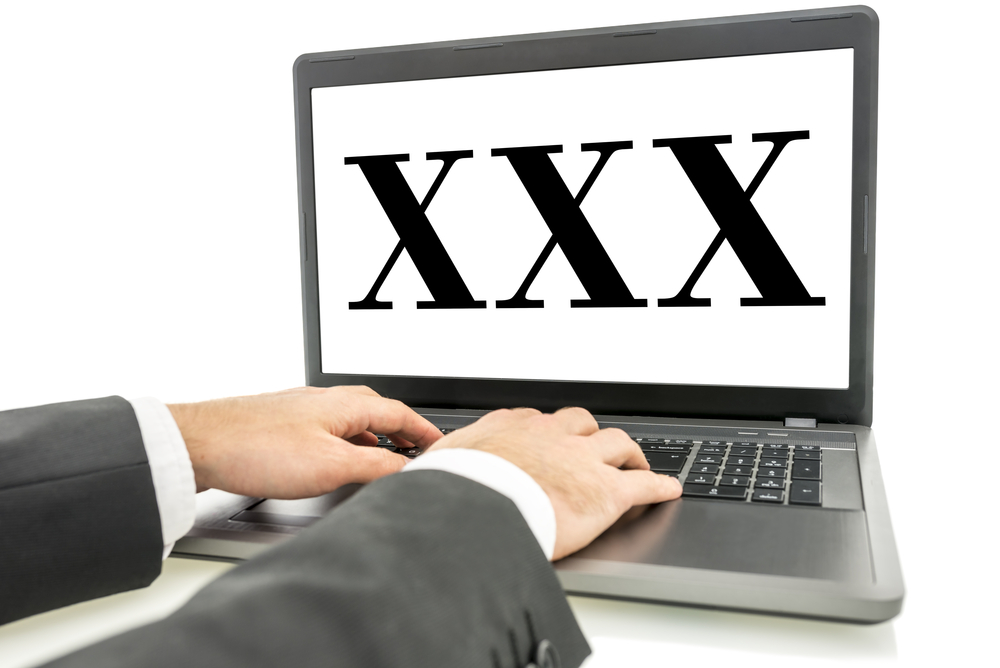 Here is a list of businesses that require an adult merchant account.
Gentlemen's clubs

Pornographic photography and magazines

Webcam communication platforms

Chat and phone operator platforms

Dating and escort services

Sex toys and other novelties

Lingerie stores
What will processors require you to provide when applying for adult entertainment merchant accounts or any type of adult products merchant account?
Necessary Paperwork
Such documentation may vary from processor to processor. However, be ready to provide the essential paperwork for the application process, such as:
Three months' worth of the latest processing statements

A bank letter or a voided bank check

A valid, government-issued ID, e.g., a driver's license

Three months of the latest bank statements

Social Security Number (SSN) or Employer Identification Number (EIN)

Chargebacks under 2%
In addition, make sure to have a fully functioning website that's PCI compliant and has all the most advanced security tools. Payment Card Industry Data Security Standard is an information security standard for companies.
2. Solid Personal Credit Score
Since most processors require a good credit score to be eligible for merchant processing services, make sure to pay down as much of your debt as possible.
The good news is that there are high risk processors ready to approve you even with poor credit. They pay more attention to whether you can pay back the borrowed amount or not.
3. Transparent Communication
Be transparent and up-front about what your company offers. Otherwise, the processor may terminate your account down the line if it finds risks associated with your business.
4. Fulfillment of Tax Responsibilities
Make sure to pay all your taxes. Otherwise, processors may deny you.
Getting Approved for Adult Merchant Accounts
To determine whether you're eligible for an adult website merchant account, the sponsoring bank must allow your business in their underwriting guidelines. However, since many leading banks don't allow processing companies to underwrite for adult businesses, it won't be easy to qualify.
That's where reputable high risk merchant account providers step in. Their underwriting teams will review your application to approve you, and this process requires minutes to complete.
Specifically, the underwriters will thoroughly examine your business to be sure you're involved in legal operations. As soon as the review is over, you'll get your approval within a few days.
What if you're applying for a second merchant account? Apart from showing a solid credit score and paying off your outstanding debt, explain why your first account was shut. As a result, you'll increase your chances of approval.
Conclusion
It's not easy to get an adult merchant account. You need to work with a respected high risk merchant processor to obtain a merchant account for your adult business. When applying, you must provide the necessary documentation and submit your application form. As soon as the review of your account is over, it'll take a few days to receive your approval if you qualify. Work with a reputable high risk payment processor in the high risk industry.