Google Maps has collaborated with Google Pay to pay for both street parking and transit fares. This can be done directly off the Google Maps app and without needing to take out a wallet.
With more consumers reluctant to touch public surfaces, an integration with Passport and Park Mobile allows them to pay the meter directly off of driving navigation in Maps. Both of these parking solution providers help customers avoid touching the meter altogether.
How Google Maps Pay Works
Users simply need to tap directly onto the "Pay for Parking" button that shows up as you get closer to your destination. Next, you must enter the meter number, the amount of time they want to park for, and then tap "Pay." If you need to add additional time to the meter, you can extend the parking session by using a few taps.
This new feature will now be available in parking meters in more than 400 US cities. There will be 100 new locations opening up soon. When it comes to payments, users are able to use any payment method available on the Google Pay app. However, this payment method must be accepted by that particular parking provider.
Jeff Perkins, CMO and head of product at ParkMobile further explains:
"If a city does not accept American Express for parking payment, the user would have to switch to Visa or Mastercard within the Google Pay app to make a payment at that location. The ParkMobile app works in a similar way,"
Google Maps is in the works of expanding the capability for paying for transit fares for more than 80 transit agencies worldwide. Users can now plan their trip, buy their fare, and start riding without having to switch between many apps. Users can familiarize themselves with how to pay well before they arrive at the station. When they seek out transit directions, the option to pay by phone with a credit or debit card linked to the Google Pay account will show up. Once the fare has been purchased, the user simply needs to tap their phone directly on top of the reader or show the digital ticket.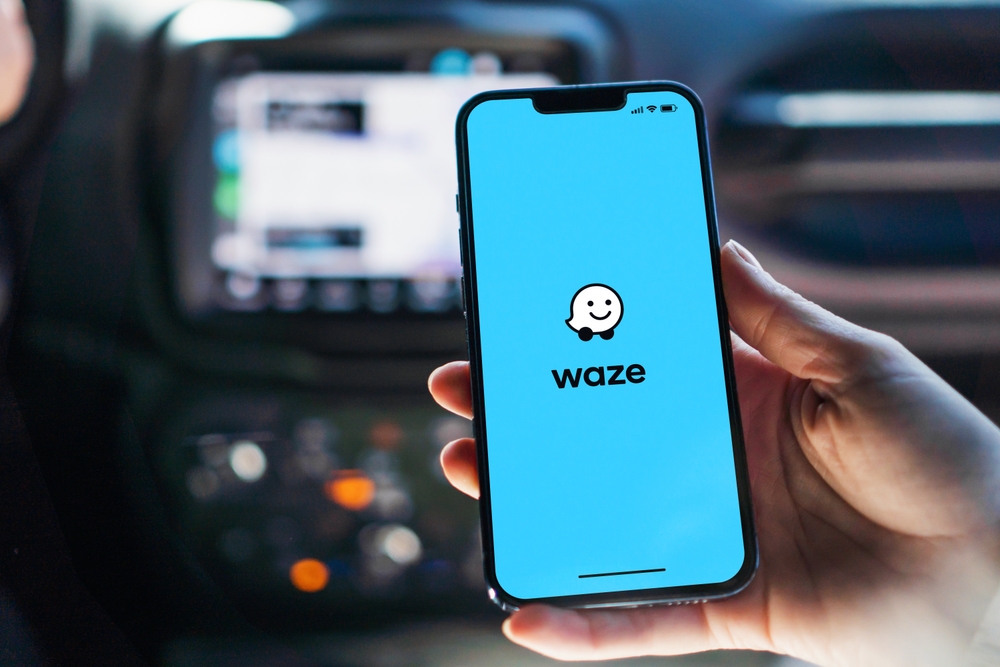 Waze Payment: How it Works
Waze, a navigation app and subsidiary of Google, also announced that it is collaborating with ExxonMobil and Shell to integrate "contactless fuel payment capabilities" within its app.
What this means is that Waze users can pay for gas at certain stations without the need to swipe their card or touch the keypad. These contactless payments are currently available only at select Exxon, Mobil, and Shell stations in the US. They are currently running a pilot in Israel.
The way it works is when Waze users approach one of the gas stations, they will receive a notification that directs them to either the Exxon Mobil Rewards+app or the Shell app. They can make their contactless payments in either one of these apps.
Both apps are able to accept most US credit cards, along with checking accounts and mobile wallets like Google Pay, Apple Pay, and Samsung Pay. In order to use these features, users need to install these apps.
Wherein Google Maps, users can pay for parking and public transportation directly within its app, Waze does redirect users to its partner apps to pay for fuel.
Adoption Of Contactless Payments Spurred By Pandemic: Google Waze Payment
The Covid-19 pandemic has driven more consumers to change their buying behavior, moving towards more contactless options. All these aforementioned technologies are making it easier for users to maintain their safety through social distancing and reducing any contact with PIN pads, screens at their local gas pump, or the parking toll booth.
Driven by the Covid-19 pandemic, Google Maps and Waze not only offer their traditional helpful service for navigating around town, showing the best route to take based on traffic conditions. As mentioned above, both Google Maps and Waze have begun to allow users to pay for parking and gas using their app. By downloading the app and inputting your payment information, you can avoid wasting time circling the block looking for a free spot or waiting in long lines at the pump.
This is an excellent service that can save drivers time and money. It's simple to use and can be extremely useful when traveling in unfamiliar areas.
Still have questions?
If you can't find the answer you're looking for, please reach out and chat with our team.
Get in touch