You Thought You New Everything About Ecig Merchant Accounts?
According to a recent market research study by Facts and Factors, the global e-cigarette market size and share revenue accounted for about $17,429.5 million in 2021. It's forecast to reach almost $42,906.36 million by 2028. Are you running or just opening an e-cigarette business? Where can you get a secure and low-cost ecig merchant account? 
This article will help you know how to apply for an electronic cigarette merchant account and start accepting credit and debit cards to grow your business. In addition, you'll discover a true payment processing expert that can set up your merchant account without major challenges.
Ecig Merchant Processing
Electronic cigarettes are also called e cigs, e-cigarettes, and vaporizers. They serve as tobacco alternatives and are gaining more traction all around the globe. As a merchant in the ecig industry, you need to have an ecig merchant account to accept online payments from your customers.   
What is a merchant account? Think of it as a business bank account allowing your business to accept funds in more than one way, including electronic payments and credit or debit cards. Since it's a business bank account you'll need a business license to set one up.
If you're running a high risk business, you need to apply for a high risk merchant account. This type of business is famous for experiencing the highest potential for fraud and chargebacks. You can find more information about high risk businesses below.
Vape and E-cig Payment Processing Solutions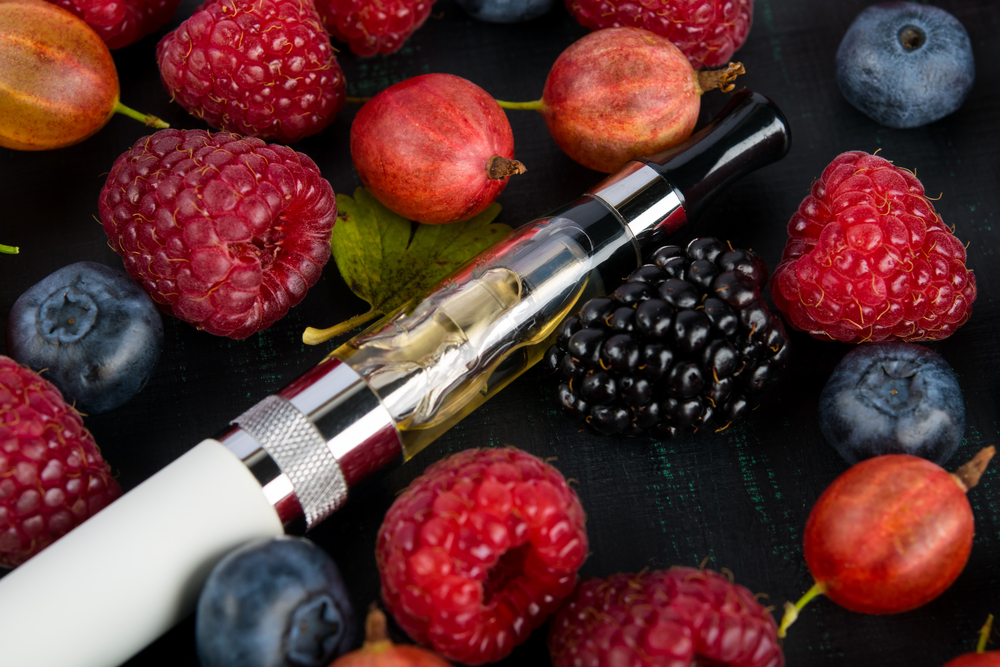 Tobacco products, including electronic cigarettes and e-juices sold in the U.S., have been under the regulation of the Food and Drug Administration (FDA) since 2016. To get vape and e-cig payment processing solutions for your business, you need to apply to a reliable payment processor in the field.
As a rule, a payment processing company serves as an intermediary between your business and customers to help you accept credit card payments and other electronic payments. Moreover, you can find processors offering merchant services such as cash management, fraud prevention, reporting, and account reconciliation.
When applying:

Make sure the processor understands your specific financial needs and will go above and beyond to ensure your customers don't face challenges when making payments.

Once the payment processor has approved you and opened a merchant account for your business, you can start accepting credit and debit card payments from your customers.

Specifically, you'll usually need some hardware. Sometimes, the payment processor might provide you with a free credit card reader so you can start.
How to Get E-Cigarette Merchant Accounts
As mentioned above, e-cig businesses are high risk, so you need to get a high risk merchant account. Why can your business be tabbed as high risk? Payment processors will label your business as high risk because of fraud or chargebacks.  
Did you know you'll be required to pay higher payment processing fees for your high risk merchant account to compensate for the risk the processor is taking on? 
Specifically, e-cigarette businesses deal with high levels of risk mainly because of the lack of regulation. Such high risk nature makes traditional banks and financial institutions shy away from e-cig businesses because of fear of future sanctions.
So, you should seek payment processing services from a reliable high risk merchant processor that knows the ins and outs associated with risky businesses best of all. Be sure to apply to a processor that offers simple, secure, affordable and advanced solutions. 
Be aware that payment processors are quick to reject a merchant dealing with a high level of chargebacks. Why? Processors think that if a business doesn't have the funds to pay refunds or chargebacks for dispute transactions, they'll themselves become responsible for the money.
In addition, high chargebacks hurt processors by endangering their relationship with sponsor banks and credit card companies. 
On the other hand, a high fraud rate is among the most common reasons why traditional banks and payment processors classify businesses as high risk. 
Applying for an Ecig Merchant Account
Start by doing your research. Specifically, find a high risk merchant processing company that offers the best solution for your business. The thing is that fees and capabilities vary from processor to processor. 
Prepare the necessary information to submit when applying. For example, your business information, such as your company's name and DBA, contact information, the number of years you've been in business, your tax ID number, financial statements, business bank account, and routing numbers. 
DBA stands for "Doing Business As," also called a fictitious business name, trade name, or an assumed name. This is the name that a business's legal owner registers with the state. Additionally, have a secure and fully-operational website for your e-cig business.
For example, consider working with eMerchantBroker.com, a BBB-accredited payment processor specializing in the high risk field. EMB offers specialized services for businesses, such as online and brick-and-mortar e-cig, vaping, and smoking accessory shops. 
More specifically, EMB provides customized payment processing solutions for businesses of any type and size. Moreover, EMB is committed to offering high-quality customer service so you can be sure to enjoy the customized payment solution you need. 
When it comes to chargeback and fraud prevention, EMB offers its elite alert and chargeback prevention system for high risk merchants, including online and offline electronic cigarette businesses.
Make sure to prepare the following items for the underwriting process:
A valid, government-issued ID, e.g., a driver's license

A bank letter or a pre-printed voided check

Three months of the most recent bank statements

Three months of the most recent processing statements (if applicable)

A Social Security Number (SSN) or Employer Identification Number (EIN)

Chargebacks under 2%
eMerchantBroker.com provides a streamlined application process so your merchant account can receive its approval within 24 to 48 hours.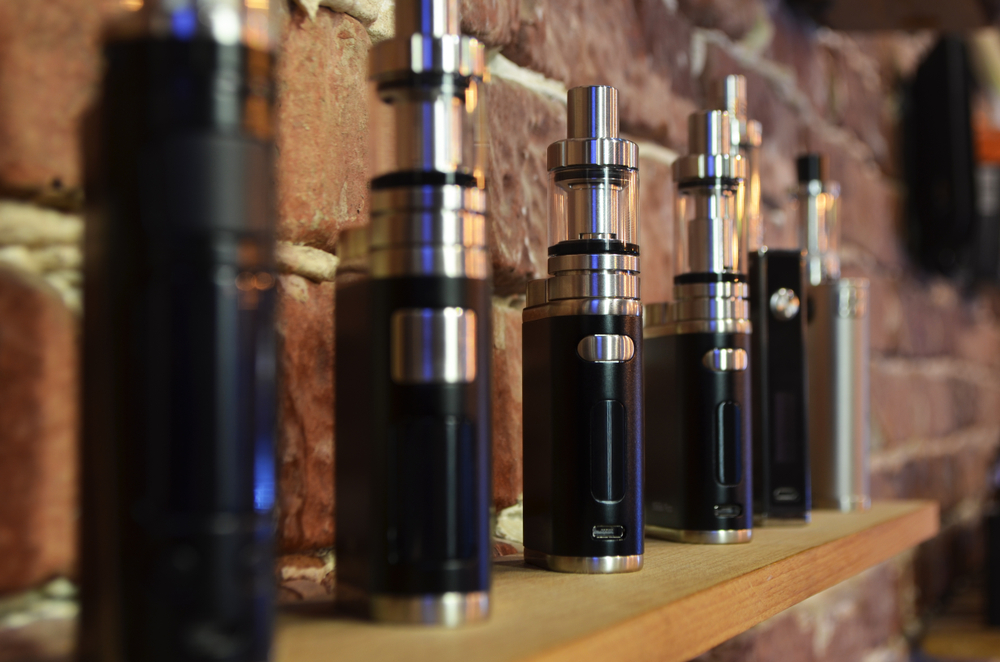 Getting Approved for Your High Risk Merchant Account
How will the processor approve you for your high risk merchant account? The merchant account provider will process your application paperwork before it gets approved by the underwriter.
First, it'll likely look at your personal and business credit history. Some processors may require you to pay an application fee. Then, the processor will evaluate your application to figure out whether you can be eligible based on the risk level associated with your business. 
More specifically, while reviewing your application, the underwriter will check your credit scores and go through your credit card processing history, bank statements, and your business website. 
The underwriter will consider a negative bank account balance, unpaid bills or outstanding debt, late payments, and high chargeback rates strikes against you. As for checking your website, the underwriter wants to be sure your company offers trusted privacy, refund policies, and a Secure Sockets Layer (SSL). The latter is standard security technology.
If the merchant is running a trusted and legitimate business, he or she is likely to get approved for an account without any limits regarding processing volume or rolling reserve.
Pros and Cons of High Risk Merchant Accounts
Let's look at the benefits of a high risk merchant account:
Opportunities for long-term growth 

Higher profits

Ability to accept more than one currency

Strong protection from fraud and chargebacks

Credit card payment processing even with bad credit or financial setbacks
And what about the disadvantages associated with high risk merchant accounts?
Higher fees for transaction processing 

Potentially mandatory reserve account, which can represent up to 50% of the monthly volume

Rolling reserve that the processor can hold up to 180 days after the account shutdown.
Credit Card Processing for E Cigarettes: Additional Information to Know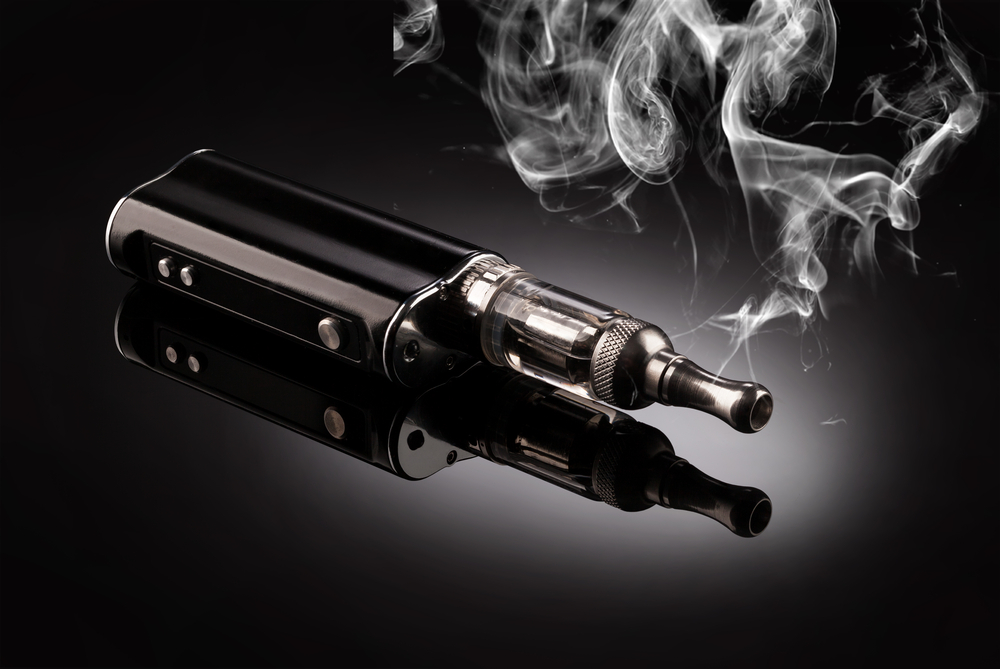 The origins of today's vaping techniques date back to 1972 when Joseph Robinson invented them. However, it was Herbert Gilbert who devised the smokeless cigarette that didn't use tobacco. Step by step, vaping started gaining more popularity.
Today, though e-cigarettes and vaping products don't contain tobacco, a number of states and municipal governments impose taxes on them due to legislation. In addition, you aren't allowed to sell these products to minors. 
Moreover, many municipal and state governments ban the use of vaping products in certain public areas. All these factors, together with the higher rates of chargebacks and fraud associated with e-cig businesses, make traditional payment solution providers stay away from e-cig merchants. 
That's why it's critical to work with a reliable vape payment processor that will provide you with hassle free access to a vape and e-cigarette merchant account. Here are more reasons why credit card processors aren't willing to work with vape and e-cig sellers and provide them with credit card processing for e cigarettes, including an ecig merchant account:
The sale of these products is under the regulation of the federal government 

E-cig and similar products come with an age restriction

Vape and e-cigarettes are now associated with political issues.
Choosing Vape and E-Cig Payment Processing Solutions
When choosing an electronic cigarette merchant account, pay attention to the following features:
Fair and reasonable rates and fees

Whether you can accept multiple currencies and deposits

Compatibility with major gateways and shopping carts

Whether you can integrate it with over 100 shopping carts

Tools and guidance for detecting and preventing fraud and chargebacks

eCheck transactions. 
Conclusion 
Ecig merchant account is necessary for taking online payments for e-cigarette and vaping products. Ecig merchants can be classified as high risk due to their high volume of transactions, and higher rates of fraud and chargebacks. 
Moreover, being high risk means paying higher credit card processing fees as compared to low risk merchants. Thankfully, there are respectful high risk merchant account providers that can get you the best deal for your risky business without challenges.