How to Open a CBD Merchant Account: A Comprehensive Guide
It is perfectly legal to sell cannabidiol (CBD) in the US. The only requirement is your products must not contain more than 0.3% THC. 
Unfortunately, getting a CBD business started has never been easy because of the difficulties in acquiring a "high-risk" merchant account.
This guide will help you better understand the challenges surrounding CBD payment processing and how to open a reliable CBD merchant account with top payment processing providers, such as eMerchantBroker.com. 
Why is CBD Merchant Processing Considered High-Risk?
CBD merchant account processing is considered "high risk" because a significant portion of the public still considers cannabidiol products narcotics – even though the product is 100% legal in the US. So, it's more of a perception rather than a legal issue. 
Two other major issues are the strict regulations surrounding CBD products and the fact FDA is yet to recognize CBD as a dietary supplement officially. This has resulted in greater confusion and anxiety around CBD products, forcing many mainstream financial institutions to shelve their CBD merchant account processing plans. 
How Does the "High-Risk" Tag Affect the Chances of Opening a CBD Merchant Account?
A "high-risk" tag is very costly to businesses. First, as we've seen, many conventional payment processors, like banks, don't offer CBD merchant accounts. This complicates the merchant's life because your savings and financial transaction options are limited. 
Additionally, a "high-risk" tag comes with the following challenges;
You face further identification and financial checks

You may experience long waits during the account application

Higher risk of application rejection compared to low-risk businesses

Increased risk of merchant account closure

High risk of unannounced holds on your funds 

Higher-than-average transaction rates 

Cash reserve requirements, typically around 10%
These challenges can frustrate a CBD business owner and negatively impact business stability and profitability.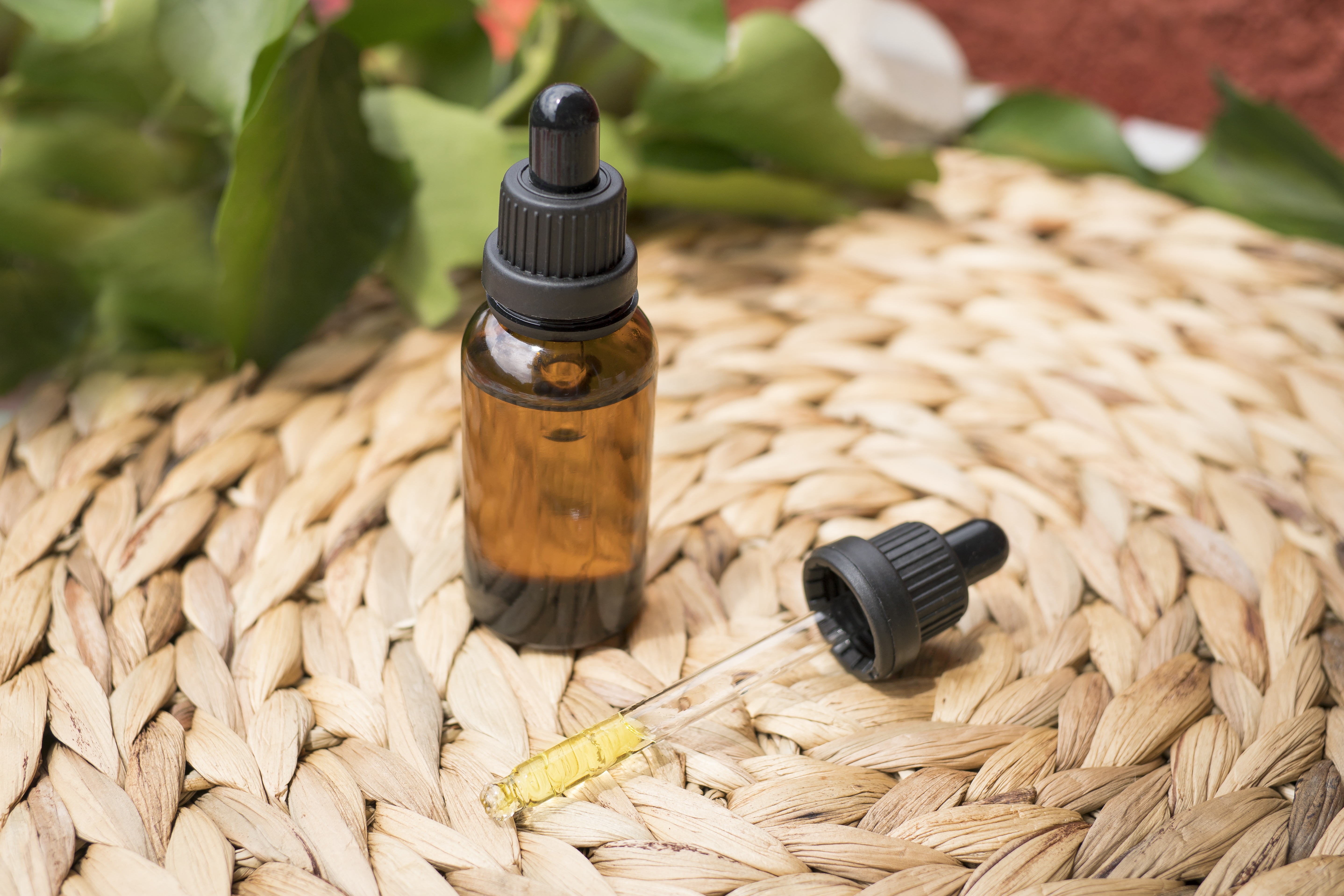 Benefits of Opening a CBD Merchant Account (Anyway)
Nevertheless, a merchant account can make all the difference for CBD business if you find a processor willing to take on the risk. The following are just a few ways you stand to benefit from a CBD merchant account;
Take your business online:

A modern merchant account allows you to finally take your business online to benefit from a wider market. 

Accept multiple payment methods:

You can begin accepting credit cards, debit cards, mobile payments, bank transfers, and e-wallet payments, to name just a few. 

Handle returns and refunds:

Most payment processors process refunds and partial refunds on the merchant's behalf, lessening the load on your shoulders. 

Money management benefits:

Merchant accounts enable you to pay your employees and suppliers more efficiently. You can also shop more easily and save or invest your money more conveniently. 
Begin by Understanding CBD Laws
If you're convinced about needing a CBD merchant account for your business, the first step before filling out an application form is understanding CBD laws. This will help you run a more effective business with fewer mistakes. Moreover, you'll know who to turn to whenever you encounter a problem. Here's what you need to know;
Who regulates CBD?

CBD products are regulated at the local, state, and federal levels. Therefore, you want to familiarize yourself with the regulations at every level, including your state and local government. 

What's the Farm Bill?

The Farm Bill is a piece of legislation signed by President Trump in 2018. It is the most consequential CBD-related as it legalizes hemp and CBD products with 0.3% or less THC content. You should read more about this bill.

CBD is not legal in all states: Although the Farm Bill legalizes CBD in the country, the product is not entirely legal in all states as each state has its own Controlled Substances Act (CSA). For instance, the sale of CBD consumables is strictly prohibited in Kansas. 
Interstate CBD commerce is illegal:

Under the Federal Food Drug and Cosmetic Act, interstate commerce on all foods and dietary supplements containing CBD is illegal. So, you cannot sell to customers outside your state. 

You need a license:

Every merchant needs a license from their state government to apply for a CBD merchant account. 
How to Establish a CBD Merchant Account 
Requirements
Firm/Business registration information

A voided check from the depository account

Three months of processing statements

The account signer's government-approved ID

An employer identification number or social security number
A merchant account processor may request additional documents or information in line with their operating policies. 
How to Obtain a Merchant Account: Step-by-Step Guide
Once you have all the requirements, you can fill out an application for a CBD merchant account. The exact process varies from one merchant processor to the next. However, the general steps are similar; 
Identify the right payment processor

Visit the processor's website 

Fill out the CBD merchant account application form

Submit supporting documents (the above-listed requirements)

Wait for approval 
Approval takes 24 hours to 14 days in most cases. However, remember that your application can be accepted or rejected. If it's rejected, the processor will provide reasons why and guidelines on how and when you can submit a new application. 

Qualities that Make a Good High-Risk Merchant Account Provider
Recent studies show that more than 65 payment providers offer CBD merchant accounts in the US. So, you must be extra cautious as you shop around. The following are five critical things you want from your CBD merchant account provider;
Account rates, fees, and costs:

Consider the pricing models (flat-rate or tiered) and support for subscription plans. Also, consider annual, monthly, or incidental account maintenance fees and the refund, chargeback, and termination fees.

Reserves and payout considerations:

Does the provider require a merchant account reserve? If so, how much and what type of reserve (rolling reserve, upfront reserve, or capped reserve)? Besides the reserve, find out the settlement period, i.e., the time it takes to receive payment in your bank account. 

Support for multiple currencies, payment methods, and languages:

A merchant provider that supports multiple currencies, payment methods, and languages can be a valuable asset for merchants with a global or regional customer base. 

Billing methods:

You want a merchant that supports many billing methods. More importantly, the account provider should allow you to mix and match the billing methods to suit your needs. 

Technical support and other features:

Quality technical support, chargeback dispute support, security and authorization, anti-fraud detection and filters, and payment success rate monitoring are other features that set apart the best CBD merchant account processors. 
Which are the Best CBD Merchant Account Providers in 2022?
eMerchantBroker.com is the best CBD payment processor pound-for-pound. Although it provides services for all business types, EMB specializes in high-risk accounts. Moreover, the LA-based company boasts a 99% account approval rate – one of the highest in the industry. 
With an eMerchantBroker CBD merchant account, you can accept credit and debit cards, ACH payments, checks, and payment gateway transactions. Above all, EMB offers cash advances and ACH business funding. CBD merchant account fees start from 2.99%. 
FAQs
What's a CBD merchant account?
A CBD retail merchant account is an account that allows cannabidiol retailers to accept credit card payments. These accounts are specially designed to address the complexities surrounding CBD products. 
How do I become a CBD merchant?
You need a CBD business license and a CBD merchant account to become a CBD merchant. You may also need a resale license. Both licenses are vital when opening a CBD merchant account. Above all, you need a strong will and motivation to succeed.
Does PayPal process CBD sales? 
Unfortunately, no. Paypal doesn't offer or facilitate CBD payment processing. The PayPal CBD Policy 2022 states that products containing CBD may not be sold using the platform. The same applies to Shopify. However, Square processes CBD sales. 
Final Thoughts
A CBD merchant account can be incredibly beneficial for cannabidiol and hemp retailers. Unfortunately, getting a CBD merchant account can be challenging as it's a "high-risk" product. Contact eMerchantBroker.com today to get approved faster with fewer hurdles.