The general opinion is that selling credit card processing is lucrative. Well, that's true, but the big question is: How much money can you actually make out of this business?
There is no straight answer to this question because oftentimes the income you receive depends on how hard you work. This certainly leads to the next question: what is the earning potential for selling credit card processing? The ideal answer is: leading sales reps can make over $100k per year. Find out below how they do it.
Earning Potential for Selling Credit Card Processing
Agents usually receive up to $500 each time they sign a new client— the amount is strictly paid for signing the deal. On top of that, they earn a bonus to the tune of $1,250 per month. And while this is an easy way to hassle and earn good money right away, it's peanuts compared to where the business is money-spinning— direct sales of credit card processing, known as residuals.
But what are residuals? Each time a client uses its credit card to accept payments through their merchant account, the processing company earns a small percentage of the sale (any amount ranging from a few pennies to some dollars). The processing company continues receiving this predetermined amount for as long as the merchant is enjoying its credit card processing services. The sales representative who signed on the client earns about a 60% split of this income. Meaning every time the merchant swipes a credit card, the sales rep is making money. This is known as residual income.
If the math of a few dollars adding up to a $100,000/year still seems ambiguous to you then look at it this way. If a representative signs on 15 clients per month and at an average of $50/client every month, he/she gets to increase their monthly income to around $750 ($50 dollars times 15 clients). This means that through 12 months of uphill struggle, this person will have raised their monthly earnings to $9,000 per month. Any layman can tell that this equals to $108,000 per year! Having a 6 figure yearly income is exceptionally good and demonstrates how successful this activity has become over the years.
So what if you put in that kind of effort for a few years? It's true that you can possibly earn up to a million dollars from selling credit card processing— only be sure to sell it at $50 all the time! For those looking to venture, you can get the best credit card processing iso agent programs and make lots of cash with emerchantbroker.com.
Selling Credit Card Machines
Selling credit card machines can be a lucrative business endeavor, with the potential to earn a substantial income of $100,000 per year. The secret lies in being able to sell to a large number of clients and being able to understand fully how payment processing works. When selling credit card machines, it's important to understand your client's needs and provide them with a solution that fits their budget and requirements.
As businesses increasingly transition towards electronic payment systems, the demand for credit card machines continues to rise. To succeed in this industry and achieve such high earnings requires diligent salesmanship and product knowledge.
A successful salesperson must thoroughly understand the functionality and benefits of various credit card machines such as enhanced security features in order to effectively communicate their value proposition to potential clients. Building strong relationships with merchants is crucial, as it fosters trust and enhances sales opportunities.
Staying updated on industry trends is key in order to maintain a competitive edge. Building solid relationships with businesses that require payment solutions is key to fully understanding their needs. Attending the top payment industry trade shows provides the ideal atmosphere to learn new sales strategies. These events usually offer salespeople a variety of conferences given by industry experts in order to keep up with the latest advancements.
Success in selling credit card machines relies heavily on networking skills, negotiating abilities, and an exceptional customer-centric approach. This entails identifying target markets and actively prospecting potential clients by attending trade shows and annual conferences. With determination, hard work, and excellent interpersonal skills, one can thrive in this profession while enjoying a six-figure annual income.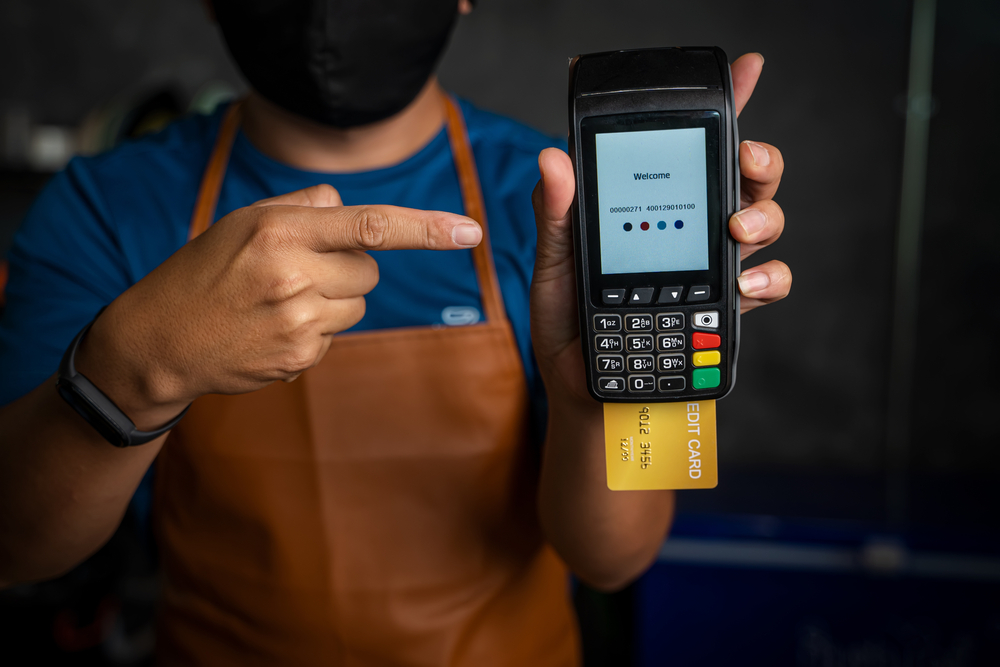 How to Make Money With Credit Card Swipe Machine
Another question that an independent salesperson might have to answer when selling credit card machines is how to make money with them. Answering this question correctly will certainly be decisive in order to land a big number of sales, and this is an important objective.
In the digital age, making money with a credit card swipe machine has become an increasingly popular way for businesses to boost their earnings. To start, it is crucial to explain to merchants the importance of choosing a reliable and reputable credit card processor that offers competitive rates and excellent customer support.
Salespeople should also explain to business owners that once they have set up their credit card swipe machine, they should focus on increasing sales by promoting its convenience to customers. Merchants might consider investing in marketing strategies like advertising and social media campaigns in order to reach a wider audience and attract more clientele.
Another well proven strategy to grow businesses is being able to provide exceptional customer service as this will encourage repeat business and positive reviews, thereby enhancing the business' reputation and credibility.
It is also vital to explain to the business owner that it is important to stay informed about new technologies and industry trends to ensure they are maximizing the potential of your credit card swipe machine capabilities. Remember that as the business grows, so will the income of credit card providers as they will be earning a percentage of their sales.
Finally, agents should recommend business owners to regularly analyze sales data as this can help them identify patterns or areas for improvement so that they can adjust pricing or product offerings accordingly.
Explaining in full detail the advantages of having their recently acquired credit card swipe machine can be positive for not only business owners but also independent credit card processing providers.
How to Sell Credit Card Processing
Card processing is a lucrative industry that is growing at an alarming rate. Indeed, the credit card processing and money transferring market was valued at $124 billion in 2022, with a 7.7% increase the same year. The market is expected to grow even more in the next few years. As the popularity of e-commerce and online payments increases, so does the demand for credit card processing services.
Selling credit card processing services as an independent person can be a profitable venture if approached with the right strategy. Let's explore how to sell credit card processing as an independent salesperson.
If you are interested in starting a credit card processing business as an independent person, there are a few things that you need to do. Firstly, it is essential to thoroughly understand the intricacies of the industry by keeping up to date with advancements in payment technology, fees, and compliance regulations. Building credibility within the field requires acquiring certifications such as Certified Payments Professional (CPP) or Electronic Transactions Association (ETA) Certified Payment Professional (CPP), among others.
Once equipped with knowledge and credentials, it is crucial to identify target markets that would benefit from credit card processing services, such as small businesses without existing merchant accounts. Establishing partnerships with banks or ISOs (Independent Sales Organizations) will provide access to competitive pricing and infrastructure support. Networking events, conferences, and online platforms geared towards business owners are excellent opportunities to pitch services effectively. Another way to properly identify your target market is by conducting market research or by targeting keywords that people may be searching for when looking for credit card processing services.
The next step to successfully sell these services is to create a sales pitch that will persuade potential clients to engage with your business. By emphasizing how credit card processing increases sales revenue while minimizing risks associated with cash handling, and offering customized solutions adapted for each client's needs, one can highlight the value proposition of these services. Once you have optimized your sales presentation so that your offerings are understood in simple terms, you need to develop and execute a marketing plan that will help expose your business to the target audiences you have identified.
Lastly, maintaining customer relationships after securing contracts through exceptional customer service and continued technical support will lead to referrals and long-term success within this profession. This can be achieved by regularly monitoring performance metrics. You need to find key measures, both qualitative and quantitative, that ask the right questions to ensure that your business will be running smoothly.
By following these steps, it is possible for independent salespeople like yourself to sell credit card processing services and make 100k a year.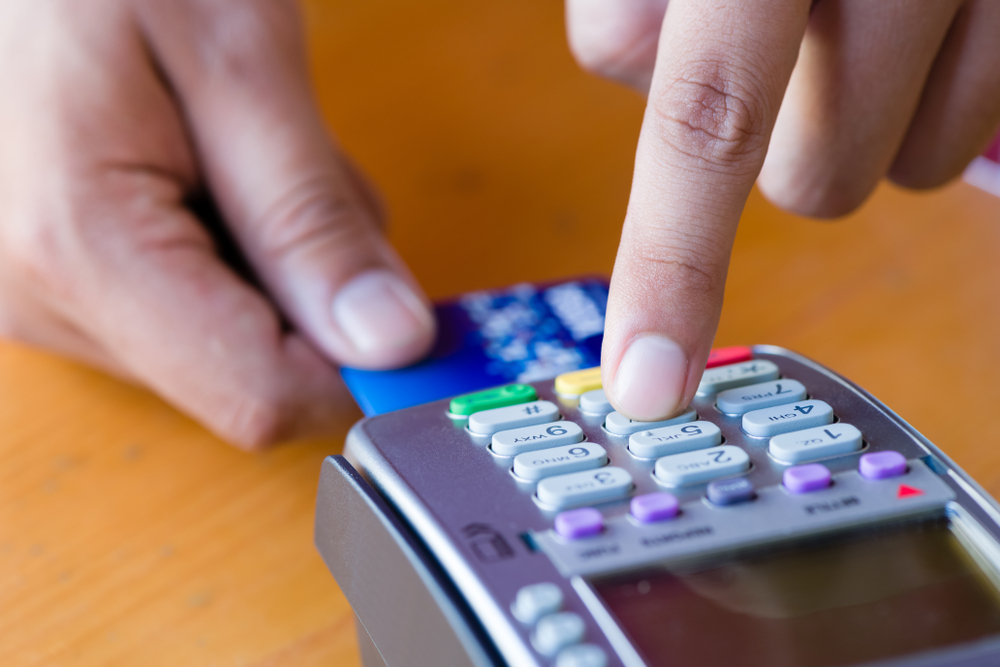 Selling Merchant Services: Conclusion
Merchant services are an essential part of the eCommerce world. However, if you want to make a career out of it, your path may not be straight-forward. In this article, we have discussed some of the challenges and rewards that come with being an independent merchant services provider.
There is no one-size-fits-all answer when it comes to selling merchant services. What works for one business may not work for another. However, if you have the desire and initiative, there are plenty of opportunities to be had as an independent merchant services provider.
In conclusion, selling credit card processing can be a profitable business opportunity. By understanding how credit card processing works, identifying your target market, and providing tailored solutions to your clients, you can earn a six-figure income selling credit card processing. So why not get started today and see how much you can earn?
Still have questions?
If you can't find the answer you're looking for, please reach out and chat with our team.
Get in touch