Is Authorize.net the best solution for your business or is there a better alternative?
Let's start by talking about the impact on your business type on your merchant account & gateway.  If your business is high risk, this will impact whether Authorize.net is a good solution for you.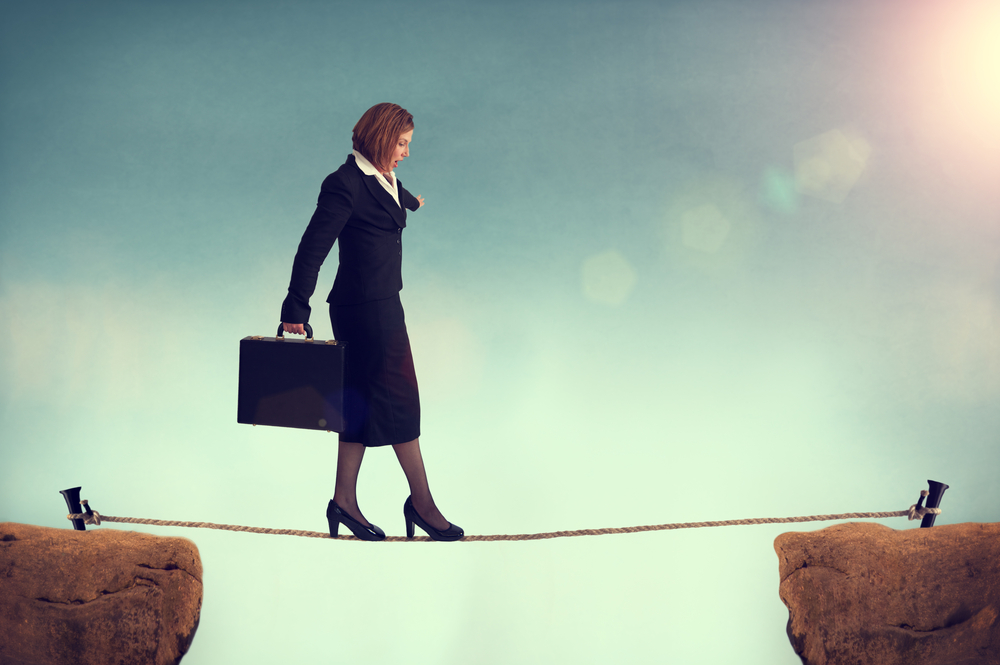 What Is A High-Risk Business?
A high-risk business is a business that has a higher risk of fraud and chargebacks. How risky your business is to a processor depends on the following:
1- Business Industry: Some industries deal with more fraud, such as gambling, adult entertainment, etc.
2- Your Business And Personal Credit: If you have poor personal credit, a poor financial history, a terminated merchant account, or a previously failed business, this makes you a higher risk to a processor.
Which Businesses Are Considered High-Risk?
Many businesses are considered high-risk, including:
Adult entertainment
Airlines
Auto warranty
Auctions
Bad Credit Repair
Bankruptcy Lawyers
Business Consulting
CBD Products
Casinos
Credit Monitoring
Credit Repair
Dating
Debt Collectors
Electronics
Firearms
Gentleman's Clubs
Import/Export Business
Male Enhancement Products
Offshore Businesses
Online Gaming
Subscription Boxes
Travel Services
Vapes and Cigarette Products
Web Design
Weapons
Authorize.Net High-Risk Payment Gateway Features
Authorize.net offers high-risk merchants all the tools for high-risk payment processing. It gives merchants a unique login with order tracking, sales management, inventory, and payments. Authorize.net's gateway also stores repeat customer payment information and even gives the merchant the ability to provide recurring billing. The gateway also allows merchants to receive credit cards from anywhere worldwide and in several currencies.
Authorize Net High-Risk Merchant Account Drawbacks
The Authorize Net merchant account has some drawbacks, including:
Outdated Interface: While it is easy to use, the backend could be better. Users note that the administrative website is quite cluttered, non intuitive and outdated.
Expensive To Sign Up: You can get an Authorize.net account through them directly or through a third-party reseller. Authorize.net gateway charges $25 per month when you buy it through them directly, while many other resellers sell the service for around $10 per month or less.
Difficulty With Recurring Payments: Users have found that setting up recurring payments with Authorize.net is fairly difficult and often move on to other merchant account options.
Confusing Setup: Users have found that the initial setup is very confusing and not user-friendly. They found getting set up to be very tedious and time consuming.
Doesn't Support All Currencies: According to users Authorize.net doesn't support all currencies, so worldwide payments are very difficult to complete. This decreases the number of users you can authorize transactions from.
Integration: Authorize.net doesn't easily integrate with ecommerce and traditional retail channels. It can be extremely difficult to link your merchant account with existing solutions.
Problematic Refunds: Several users have had issues with processing customer refunds through the Authorize.net merchant account. Getting funds back to the customer can take longer and discourage them from buying from you again.
Why Is It Crucial For Your Business To Have A High-Risk Merchant Account?
Suppose you have a business that is high-risk due to chargebacks and scams or just have a high-risk business based on the industry being classified as high-risk. Benefits of using a high-risk merchant account include:
Worldwide Coverage: When you invest in a high-risk merchant account, you have access to a worldwide network. This allows your business to operate worldwide and accept almost any currency. This is beneficial to both you and your customer base.
Chargeback Protection: When you select a high-risk merchant account, you protect your business from chargebacks. This can keep your merchant account in good standing and prevent more costs to you. 
Accepting Card Payments: Opening a high-risk merchant account enables you to accept credit cards and debit cards to provide convenience for your customers. Research suggests that customers spend more money when they use a credit card or debit card instead of cash.
Security: Choosing a high-risk merchant account with a trusted provider can ensure your customer's data stays safe. High-risk merchant accounts use technology to detect fraud. 
Customer Satisfaction: When a high-risk merchant account offers increased security, credit and debit card payments, and more, costumes will be more satisfied with your business services. 
Why Is It Crucial For Your Business To Have A High-Risk Payment Gateway?
A high-risk payment gateway is crucial for online business. Due to the fact that the card isn't present at checkout, a high-risk payment gateway is the ideal solution to prevent chargebacks and fraud. A high-risk payment gateway provides security and convenience to both your business and customers.
Benefits of Using a High-Risk Payment Gateway
There are several benefits to using a high-risk payment gateway, including: 
1- Safety
A high-risk payment gateway provides fraud and risk settings to help authenticate card holders and prevent chargebacks. Fraud prevention tools can include IP blocking, historical card database checks, email matching, and monitoring known fraud of cardholders.
2- Accessibility
Payment gateways allow customers to pay for transactions online, in store, or using self service options. They also allow contactless payment methods to make payments on the go.
3- International Payments
High-risk payment gateways provide an easy way to make international payments easily. They allow international customers to access items without a hassle.
4- Account Termination
High chargebacks or a large volume of payments won't put your account at risk of termination with a high-risk payment gateway, unlike a traditional processor. High-risk patent gateways are designed to handle high volumes and chargebacks.
A Better Alternative To Authorize.Net
EmerchantBroker is a better alternative to Authorize.Net for several reasons, including:
Chargeback Protection: EMerchantBroker provides tools to minimize the risk of chargebacks and ensure you are notified if chargebacks occur.
Business Funding: EmerchantBroker offers merchant cash advance programs and more. 
International Support: EMerchantBroker is available in 35 countries plus the United States. This allows you to accept multiple currencies from multiple countries and do business worldwide.
Integration Options: EmerchantBroker integrates with several shopping cars, such as OpenCart, BigCommerce, WooCommerce, Square, and more. 
Cryptocurrency Payment Options: EmerchantBroker supports payments with Bitcoin and other cryptocurrencies. 
Several Check Processing Options: EmerchantBroker offers several options, including checks by web, checks by phone, and icheck. iCheck provides faster funding so merchants can receive deposits immediately. This also allows the merchant to accept a wider variety of checks. 
Simple Application: EMerchantBroker's application process is simple, and approval is fast. An application form is available on their website, and once submitted, you can typically expect a response within 24 hours. 
Transparent Pricing: EMerchantBroker stands out versus other services provided due to its transparency in fees. They also don't charge any application, setup, or annual fees for their accounts.
Higher Acceptance Rate: EmerchantBroker has a 99 percent acceptance rate for high-risk businesses. They truly understand the risks associated with your company and how to navigate those risks.
Payment Gateway: Emerchantbroker offers its own payment gateway that allows you to collect card payments online and can also connect to popular shopping cart options.
Emerchantbroker Pricing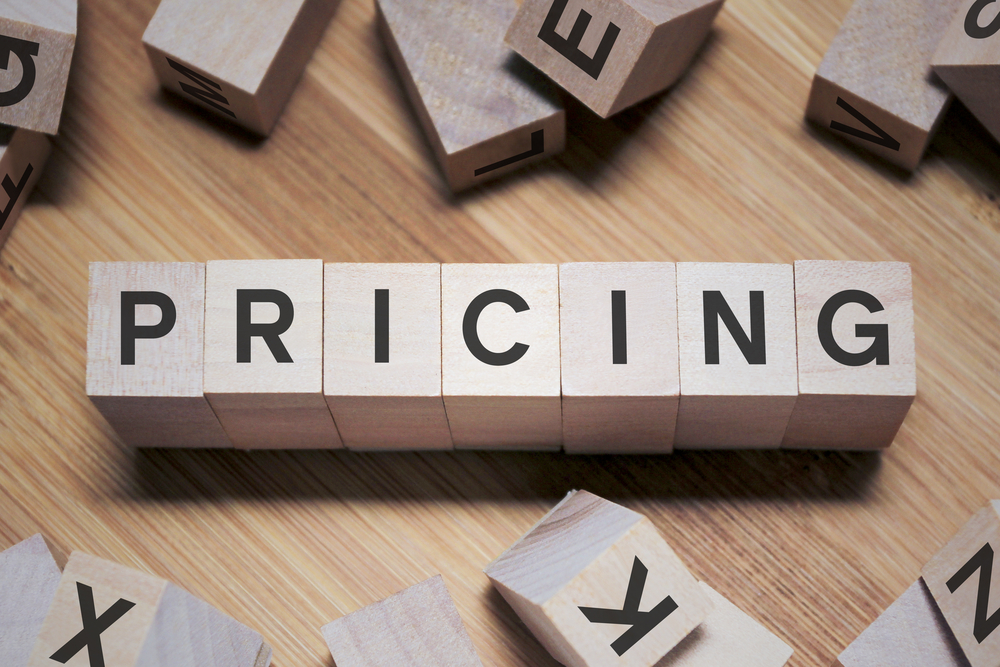 Emerchantbroker's account rates for a high-risk merchant account start as low as 2.99 percent, however pricing to process credit card transactions all depends on the merchant industry, past payment processing history, the type of business, average purchase volumes, and more.
Several factors are used to determine a merchan'ts risk level including industry, credit score, the industry reputation for chargebacks, prior history of high chargebacks, business size, location, and more.
How To Apply For High-Risk Merchant Accounts With EMerchantBroker
EMerchantBroker's account process is straightforward. You fill out the quick application on their website and submit these documents along with it:
A valid, government-issued ID
A bank letter or a pre-printed voided check
A secure, functioning website
Three months of bank statements
Three months of processing statements
An SSN (Social Security Number) or EIN (Employer Identification Number)
A chargeback ratio below 2%
Final Thoughts
EMerchantBroker is an excellent solution for businesses that were denied a typical merchant account, have a business in a high-risk industry, and need the convenience of both a merchant account and payment gateway all in one.
Pairing with EMerchantBroker can increase your rate of acceptance for a high-risk merchant account, transparent pricing, a simple application process, the ability to accept multiple types of checks, the ability to accept cryptocurrency payments, integration with several shopping cart options, international support, chargeback protection and more.
Researching and partnering with EMerchantBroker as your high-risk merchant account provider and gateway can keep your business booming, and your customers satisfied.