The industry, which is a niche product retailer within the hair-care sector, generates about $346 million in revenues, according to a report by IBISWorld, a global business intelligence business focused on market research.
Though advances in technology have improved synthetic hair capabilities, many are drawn to the extravagance of unprocessed human hair. It feels better, looks better, and often is easier to style. Whether it's for a medical reason or to enhance a person's look, many still prefer and are willing to pay higher prices for virgin, human hair, which can end up costing thousands of dollars. Budding entrepreneurs have noticed and are making moves to get in on the action.
Though many merchants see dollar signs when they think about running a successful wig and hair businesses, banks only see risk. When it comes to credit card processing and lending, these types of businesses are considered "high risk." Banks label hair businesses high risk because they sell high-ticket items, they are vulnerable to fraud, and they have reputations for excessive chargebacks. A chargeback is when a credit card company requests a retailer refund a purchase due to fraudulent activity or a failure to get a promised reimbursement.
Chargebacks are important because they negatively impact a business' chances of getting a merchant account. Any business, especially mobile and online businesses, that wants to be able to accept and process credit card transactions needs a hair wig merchant account. If banks won't work with them, they need turn to other merchant account providers.
Unlike traditional financial institutions, eMerchantBroker.com (EMB) isn't afraid to take a chance on merchant that sell high-ticket items, such as wigs and hair extensions. Merchants that need a hair wig merchant account can begin by applying for one using EMB's simple online application. In addition to specializing high-ticket and high-risk merchants, EMB provides secure payment gateways, chargeback mitigation programs, and unmatched customer support.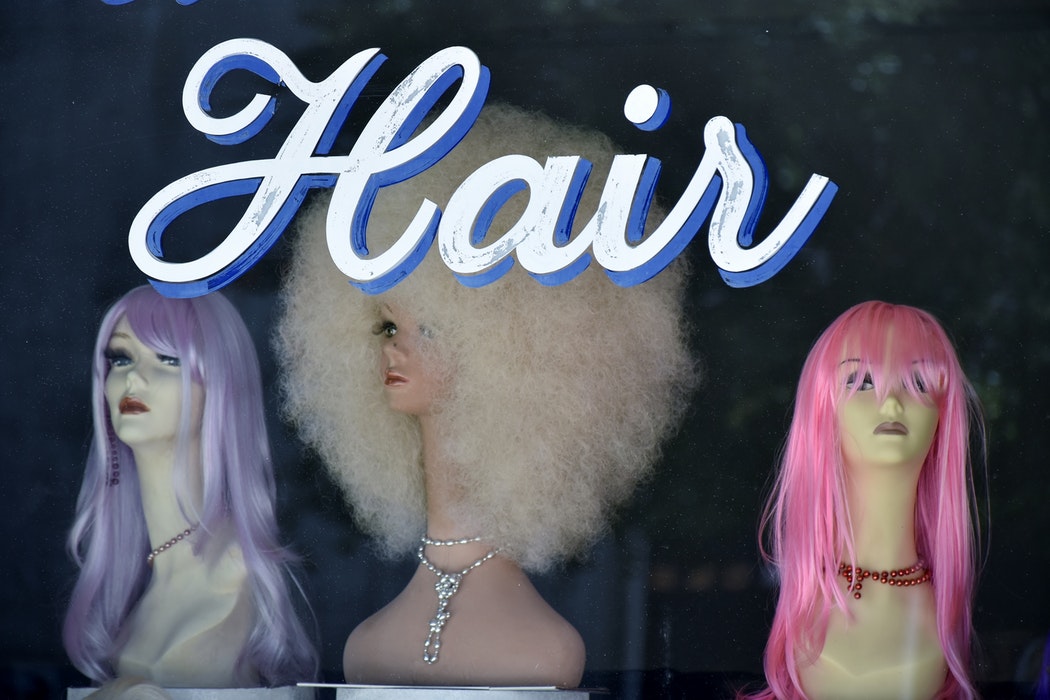 Products and prices included in the wig and hairpiece industry
Synthetic hair is a staple at many salons and beauty supply stores, but many merchants use this niche market to cash in on the luxury market. Unless customers want to settle for a fake hair, they can expect to pay a pretty penny for a quality weave or wig. Quality, type (origin), and the length of hair extensions and wigs determine how much they cost. A bundle of human hair extensions starts at about $25. Most women use three to four bundles. A wig made of human hair can cost between $800 and $3,000. Synthetic hair can cost between $30 and $500.
EMB approves hair wig merchant accounts to eligible businesses that sell the following products:
Sew-in and tape-in hair extensions
Wigs
Lashes
Toupees
Detangling brushes
Dry Shampoo
EMB works with merchants, even those with no credit and bad credit, that sell all types of hair products. Merchants can begin the hair wig merchant account process by applying today.
Documents needed to get a hair wig merchant account
To obtain a hair wig merchant account, a business can apply using EMB's easy online application. Merchants also will need to provide the following information:
A valid, government-issued ID, such as a driver's license or passport
A bank letter or a pre-printed voided check
Three months of the most recent bank statements
Three months of the most recent processing statements, if applicable
A SSN (Social Security Number) or EIN (Employer Identification Number)
Also, online businesses must maintain secure, functional websites that have updated term and conditions and refund and return policies. This is critical because an unsecure site or confusing terms can lead to unsatisfied customers who initiate chargebacks. To be approved for a merchant account, businesses should have chargeback ratios below 2%.
Determining a chargeback ratio
A merchant's chargeback ratio is calculated by the number of chargebacks divided by the number of monthly transactions. For example, a merchant with 300 transactions and 12 chargebacks in a month would have a 4% chargeback. The reason or the dollar amount of a chargeback doesn't matter to credit card processors.
Credit card processors pay high costs for chargebacks
In addition to paying for unpaid refunds or chargebacks, credit card processors may be fined thousands of dollars in fines for each merchant account that maintains an excessive chargeback ratio. Whenever a business exceeds a 2% chargeback ratio, credit card companies can fine the provider that gave the merchant account.
When the ratios remain high, processors have no choice but to terminate those accounts. To avoiding put merchant accounts in jeopardy, businesses must work hard to avoid chargebacks.
Why chargebacks are high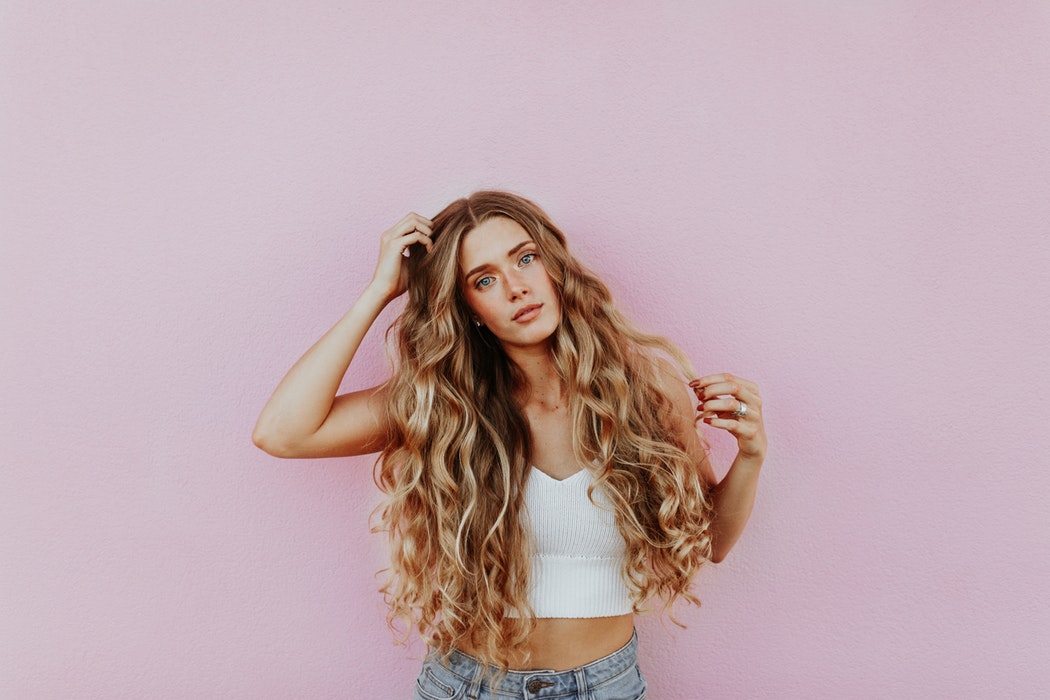 Hair and wig businesses are prone to more chargebacks because the risk of loss is higher if a consumer charges back a $3,000 wig than a $10 item. Also, customers are more likely to change their minds on an expensive purchase. This is considered friendly fraud. The person actually received the product and kept it but doesn't want to pay the high price.
Fraud also is more rampant in markets in which items have higher prices. It is not uncommon for cybercriminals to use stolen credit card numbers to buy weaves and wigs and then, have them shipped to the United States and then quickly have them re-shipped to overseas locations. When this happens, the merchant, processor, and its sponsor bank are responsible for refunding the product and any associated fees.
Since merchant account providers and processors have to take on financial responsibilities that come with these industries, it is imperative that wig and weave merchants are honest about the products they sell and their prices. This way a business can get for a hair wig merchant account that can accommodate the costs of their products. Merchants that sell high-ticket products often find their accounts suspended or shut down because the high amounts they were processing looked suspicious.
Try these tips to cut chargeback ratios
It is important to remember that those who commit fraud often target smaller online businesses because they are more likely to get away with it.
In addition to having a solid business model and clear return and refund policies, luxury merchants, wig and extension businesses, need to take extra steps to prevent real and friendly fraud.
Some quick, valuable ways to prevent fraud is to add an identity check on buyers before they submit transactions. Implementing an electronic ID verification at checkout is an invaluable, cost-effective tool that can cut the incidents of fraud. Buyers also can prove they are who they say by submitting a selfie of themselves holding their driver's license or another type of photo ID.
Mobile and online transactions are especially vulnerable to fraud. Using a payment gateway, an user interface that transmits credit card data to the processor securely, can help prevent data leaks and fraud. Merchants can prevent some chargebacks by offering ACH (Automated Clearing House), which is an electronic payment solution that enables businesses to deduct funds directly from a customer's bank account, as a payment solution. Merchants that sell products through a retail business should pay attention to any suspicious purchases, such as a person making multiple purchases of several hair bundles at one time. This should raise a red flag because it would be much more cost effective to purchase hair wholesale.
Other easy but important moves are making sure merchants use clear billing descriptors that include a merchant's name, contact number, and return and refund policies. This will cut down on the number of chargebacks that are due to people not remembering or recognizing a transaction on their credit card statements. Using a chargeback mitigation system, like the one offered by EMB, also can trim chargeback ratios by 25%. Its system is unique because the dispute network operates with banks and card issuers directly. This helps merchant reach the highest level chargeback resolutions.
Finally, all businesses need to reach out to customers on a regular basis. In addition to sending an automatic email following a purchase, they should send promotions and surveys to keep their businesses on customers' minds.
Understanding the hair wig merchant account application process
After a hair wig merchant account application and the requested documents are submitted, the information is sent to underwriters. Underwriters are responsible for assessing a merchant's risk and ensures it following any necessary regulations.
During the underwriter process, credit scores, a merchant's credit card processing history, bank statements, and its website will be reviewed. A negative bank account balance, unpaid bills and late payments, and a history of excessive chargebacks also will be reviewed during the assessment.
Once all necessary documents are submitted, merchants can get approved for accounts in as little as 24 hours. EMB's application process is quick and simple. There are no guarantees but EMB does promise an transparent process.
Wig and hair extension categories
Like all other businesses, wig and hair extension businesses need to be classified. North American Industry Classification System (NAICS) codes and Standard Industrial Classification (SIC) codes are the identifying numbers that the federal government uses to classify companies by industry. When businesses file tax returns, apply for loans, lines of credit, and other services, they will be asked for these codes.
NAICS is a list of six-digit codes that are used by federal statistical agencies to gather, analyze, and publish statistical information about similar types of businesses, as well as the way they influence the U.S. economy.
Hair extensions and wigs typically fall into one of these NAICS codes:
423850: Service Establishment Equipment and Supplies Merchant Wholesalers
446120: Cosmetics, Beauty Supplies, and Perfume Stores
812112: Beauty Shops
812990: All Other Personal Services
Visit the United States Census Bureau to view the complete NAICS code list.
SIC codes are four-digit numerical codes given to business establishments by the United States and other countries, including the United Kingdom.
Businesses that sell wigs, extensions, and toupees use one of the following SIC codes:
5699: Miscellaneous Apparel and Accessory Stores
7231: Beauty Shops
7299: Miscellaneous Personal Services – not elsewhere classified
Visit the United States Department of Labor to view a complete SIC list.
Cash on Demand
If you need to expand, hire new talent, or get more inventory to fulfill orders, Cash Advance and ACH Business Funding is the right choice for you. Stop saving, and start using your new funds to push your business forward.