In 2017, the global beauty and personal care products market was valued at $443.68 billion, according to a market research report by Inkwood Research. Those figures are expected to climb to $566.59 billion by 2026, at a compound annual growth rate of 2.81%. The market is projected to advance for due to a significant demand for multi-functional products, a growing demand for men's grooming products, and increased demand for natural products that are good for users and the environment.
As the faces and needs of beauty and personal care consumers continues, so does its sellers and the types of products it sells. Many merchants have jumped on the trend by selling unique cosmetics and items to meet consumers' demands. Unfortunately, banks and credit card processors don't make it easy for beauty merchants to sell their products. Any business that wants to accept and process credit card transactions, needs a merchant account.
Many traditional financial institutions won't work with merchants that sell cosmetic and aromatherapy products because they consider them high risk. Often, cosmetics, aromatherapy products, and other beauty items, are considered "pseudo-pharmaceuticals" because they contain ingredients, such as vitamin C, and they are labeled with unproven health claims, such as reducing wrinkles, or therapeutic benefits, such eliminating stress. In addition to deceptive claims, friendly fraud, a lack of regulation, and its reputation for excessive chargebacks make obtaining a cosmetic merchant account a challenge.
Though difficult, it is not impossible for merchants to get accounts if they turn to a high-risk merchant account provider, like eMerchantBroker.com (EMB). Merchants can apply for a cosmetic merchant account today by filling out EMB's fast and easy online application. EMB offers knowledgeable customer support, as well as advanced risk management and fraud detection tools and chargeback mitigation systems to help all beauty merchants succeed.
Types of businesses in the cosmetics industry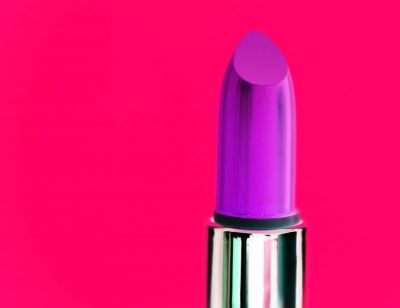 Companies in the cosmetics industry sell makeup, hair care, nail care, and related beauty products.
EMB offers merchant accounts to companies that sell the following products, such as:
Lipstick
Eyeshadow
Eyeliner
Eyebrow pencils
Foundation
Concealer
Highlighter
Bronzer
Blush
Sponges
Brushes
Aromatherapy creams and lotions
Aromatherapy diffusers
Essential oils
Nail polish
Nail care tools
Fragrances
Beauty devices
Hair care products
In addition to specializing in working with high-risk businesses, EMB works with merchants that have been rejected or shut down by other providers, online and bricks-and-mortar businesses with no credit, bad credit, or excessive chargebacks. Fill out EMB's simple application and begin the process today.
What's needed to get a cosmetic merchant account
To obtain a cosmetic merchant account, a business can by filling out EMB's quick and easy application. After filling out an application, merchants will need to provide the following information:
A valid, government-issued ID, such as a driver's license or passport
A bank letter or a pre-printed voided check
Three months of the most recent bank statements
Three months of the most recent processing statements, if applicable
A SSN (Social Security Number) or EIN (Employer Identification Number)
In addition to the above-mentioned documents, online businesses must maintain functioning websites with clearly-displayed term and conditions and refund and return policies.
EMB cannot guarantee any application approvals. However, it does promise a streamlined, transparent application. Once all necessary documents are submitted, merchants can get approved for accounts in 24 to 48 hours.
There's nothing beautiful about chargebacks
Merchants' chargeback ratios are important to processors and merchant account providers because it potentially impacts their bottom lines. When ratios begin climbing above 2%, it is a sign to providers that there is something wrong with merchants. When this happens, providers assume a merchants has a flawed business model, poor customer service, or an issue with their products or services. No matter what the reason, excessive chargebacks are problems.
A low chargeback ratio is critical to a merchant's long-term success. Merchant account providers can shut down accounts with high chargeback ratios. This is important to processors and providers because if a business doesn't have to the capital to pay refunds to dissatisfied customers or the chargeback fees for disputed transactions, they end up footing the costs. A closed merchant account will not only put a merchant out of business, it will be even harder to get approved for an account a second time.
Excessive chargebacks are more than skin deep
Like skin care products and nutraceuticals, the cosmetics and aromatherapy markets is another sector that skates the line between science and wellness. Aromatherapy uses the essential oils extracted from plants to offer a number of therapeutic benefits, according to the National Association for Holistic Aromatherapy. The oils are used to help people to achieve overall health and wellness of the mind, body, and spirit. Depending on the item, aromatherapy products, claim to increase energy, induce relaxation, and reduce stress. Depending how the claims are presented to customers, they can be problematic for merchants.
For instance, the U.S. Food and Drug Administration (FDA) does not need to approve cosmetics before they can be sold. The only requirement of sellers is that cosmetics need to be safe when consumers use them according to product directions listed on its label. Once cosmetics are made available to the public, the FDA has no way to monitor cosmetics unless is found to be made with a harmful ingredient or using it caused adverse effects or serious injuries. If a product claimed to change the structure or function of the skin or body, it would require FDA approval. In this case, the FDA would classify the product as a drug. Since many cosmetics businesses label their products with claims of tightening pores or preventing wrinkles, they can be in violation of the FDA's regulations.
In addition to a lack of regulations, it is not uncommon for cosmetic businesses to make misleading claims that are not supported by facts. This can lead to customers initiating chargebacks. Customers who don't get the products they expect or the results they were anticipated often will complain. If they don't get refunds from merchants, they will contact their credit card companies and initiate chargebacks.
Also, there are plenty of incidents of friendly fraud in this industry. Depending on the ingredients used in products, some cosmetics can be very expensive. Whether consumers like a product or not, they will initiate a chargeback so they can avoid paying for it. Sometimes, customers will claim they didn't receive products that they actually did get. Others will claim they weren't high quality or didn't do what they were promoted to do just so they don't have to pay for the items.
An additional reason for excessive chargebacks in the cosmetics industry is due many being sold on a recurring basis or via a membership. Many smaller businesses don't realize that buying one product actually enrolls them into a one-year or multiple-year commitment to products and their costs. Whether customers determine they don't like the products, don't like the price, or don't want to be enrolled for an extended period of time, what ends up happening is they initiate a chargeback.
Follow these tips to keep chargebacks low
Starting an online business is tough. Worrying about chargebacks is even more stressful. The good news is that merchants can do things to cut down on potential chargebacks.
In addition to ensuring merchants aren't making any misleading claims and they are following any necessary regulations, one of the simplest ways to prevent chargebacks is to offer 24 hours a day, seven day per week customer service. Merchants that are available all of the time likely will prevent online businesses from contacting their credit card brands. Online businesses that are available and trained to offer refunds will keep chargeback ratios lower. A refund is much cheaper and has fewer long-term consequences than a chargeback. By providing a person who is willing to communicate with customers, a merchant is reducing its chances of a chargeback. More communication creates a rapport. By building a relationship, a merchant is providing a human connection, making it more difficult for a customer to commit friendly fraud. Sending a survey or a promotion following an order is a great way to continue conversations with customers. Not only does this remind customers of purchases, but it assures them that their business is appreciated.
Also, merchants should make it a point to track product deliveries. By making sure customers get what they ordered when expected and promised, merchants are increasing their chances of satisfied customers.
Shave chargebacks with a mitigation system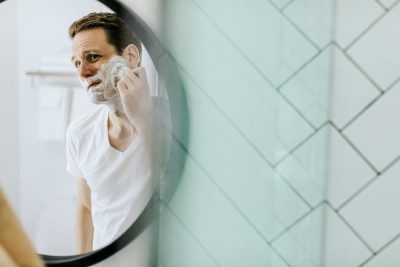 A mitigation system is another way to protect your business from racking up too many chargebacks.
Prevent up to one in four chargebacks by using a chargeback mitigation program. EMB's unique alert and chargeback prevention system Chargeback Shield is perfect for high-risk merchants because the dispute network it uses operates with banks and card issuers. This system  enables merchants to resolve credit card transaction disputes directly, which results in the largest number of chargeback resolutions.
Implementing some or all of these tips are best way to protect merchants from losing money, having their funds held by providers, and having their cosmetic merchant accounts shut down. When merchant accounts are terminated, online and mobile sellers lose their abilities to accept credit card transactions and essentially can no longer function as a business.
Classifications for cosmetics and aromatherapy products
The federal government identifies and classifies companies by industry using NAICS (North American Industry Classification System) codes and Standard Industrial Classification (SIC) codes. These codes are used when businesses file tax returns, apply for loans, lines of credit and other services.
The NAICS are six-digit numerical codes that federal agencies use to gather, analyze, and publish statistical information about similar types of businesses and the impacts they have on the U.S. economy.
Cosmetics and personal care products typically fall into one of these NAICS codes:
446120: Cosmetics, Beauty Supplies, and Perfume Stores
446191: Food (Health) Supplement Stores (often used for aromatherapy products)
446199: All Other Health and Personal Care Stores (often used for aromatherapy products)
812112: Beauty Shops
624190: Other Individual and Family Services
812199: Other Personal Care Services
Visit the United States Census Bureau to view the complete NAICS code list.
The United States and other countries, including the United Kingdom, gives four-digit numerical codes, known as SIC codes, to classify businesses.
Businesses that sell cosmetics and related products often use one of the following SIC codes:
2844: Perfumes, Cosmetics, and Other Toilet Preparations
5122: Drugs, Drug Proprietaries, and Druggists' Sundries (often used for aromatherapy items)
7231: Beauty Shops
7299: Miscellaneous Personal Services, not elsewhere classified
8322: Individual and Family Social Services
5999: Miscellaneous Retail Store, not elsewhere classified
Visit the United States Department of Labor to view a complete SIC list.
Cash on Demand
If you need to expand, hire new talent, or get more inventory to fulfill orders, Cash Advance and ACH Business Funding is the right choice for you. Stop saving, and start using your new funds to push your business forward.